Spring is all around us, and after a long winter it's only natural that we want to embrace every moment of the lighter evenings, sunny days and warmer weather. That goes for our homes too, as we begin to fold and put away the previous season and yearn for spring decor.
Five ways to bring spring into your home
Seasonal flower arrangements and tablescapes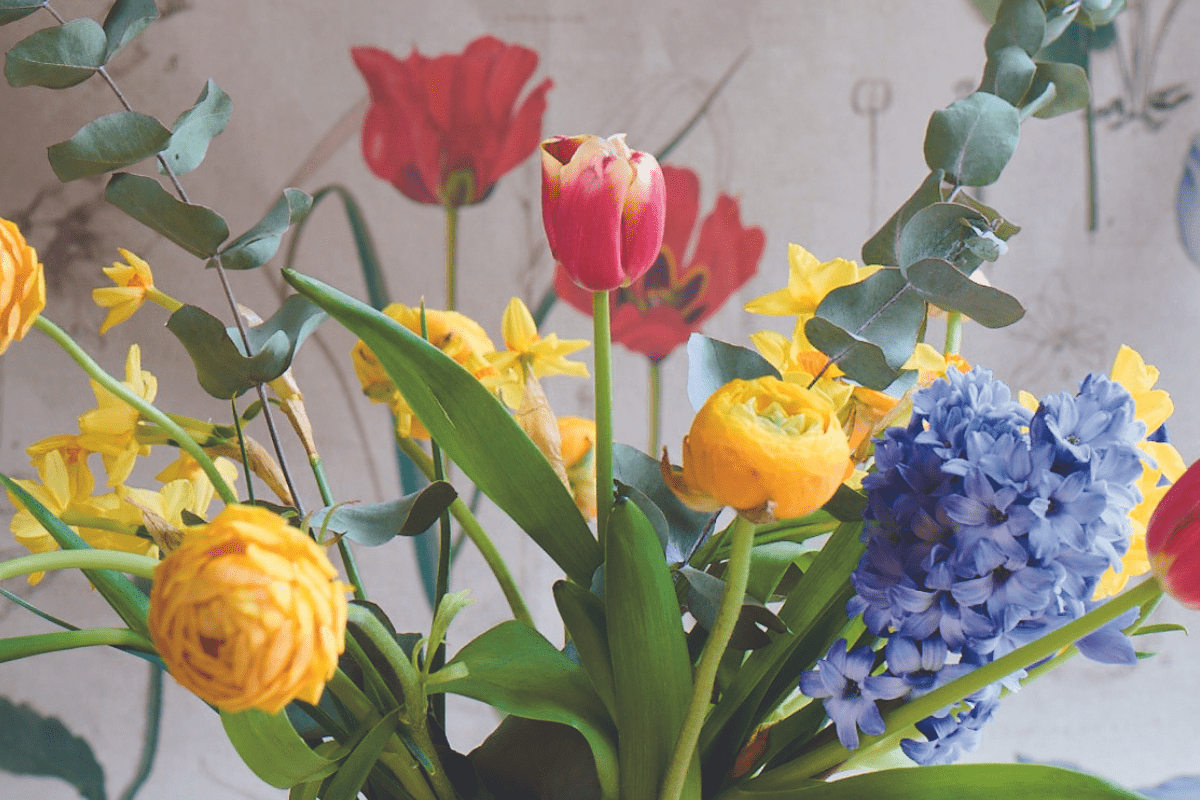 Seasonal flowers such as tulips, hyacinths and lilacs are the perfect spring arrangement. If you grow these in your garden, take your secateurs and get snipping to create your own floral centrepiece in your favourite vase. Smaller vases with one or two stems bring a subtle sense of spring when placed in those hidden corners of the home, whereas larger bouquets work perfectly at the centre of the dining table or on windowsills.
Bring botanical prints to the fore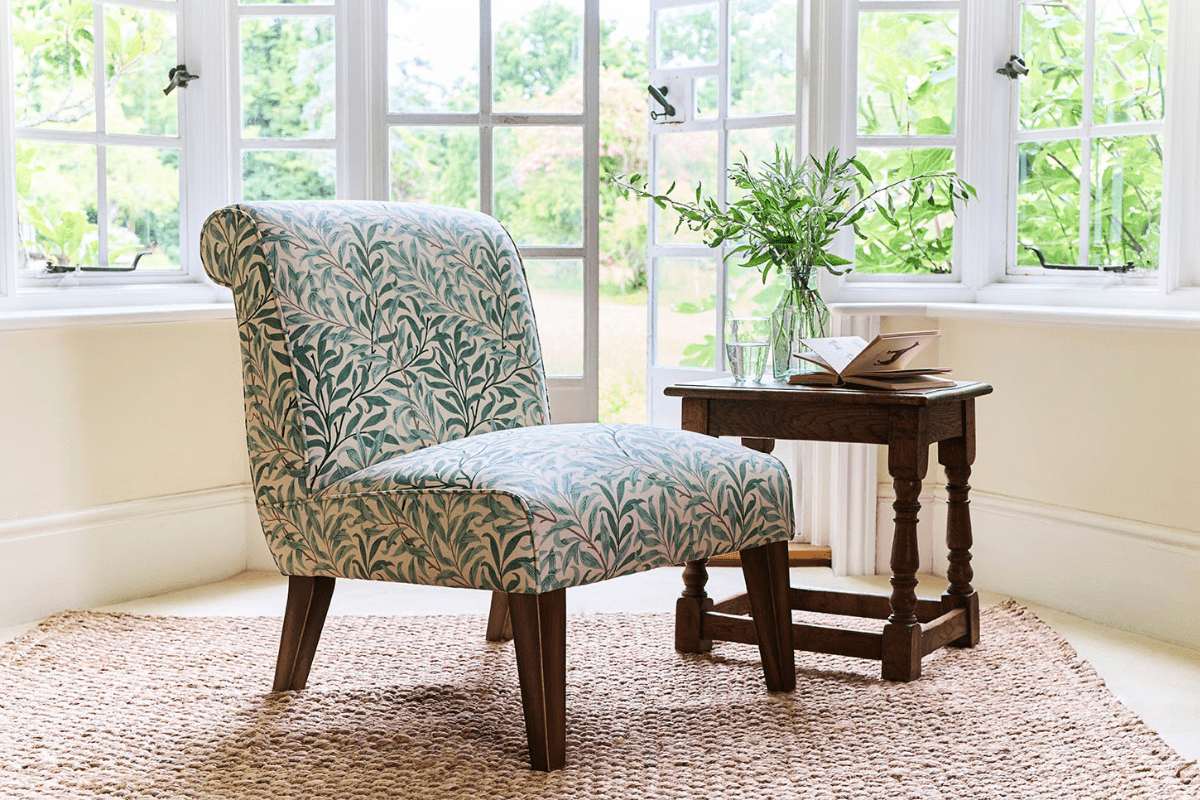 Harwood Occasional Chair in William Morris Willow Boughs Cream Pale Green
Botanical prints bring joy and nature into your home. Whether it's on a 3 seater sofa or scatter cushions, botanical prints can be styled to suit any interior. If you love floral, nature-inspired fabrics, find out more about our RHS 22 Fabric Collection, or V&A Drawn from Nature collection.
Hang a spring wreath on your front door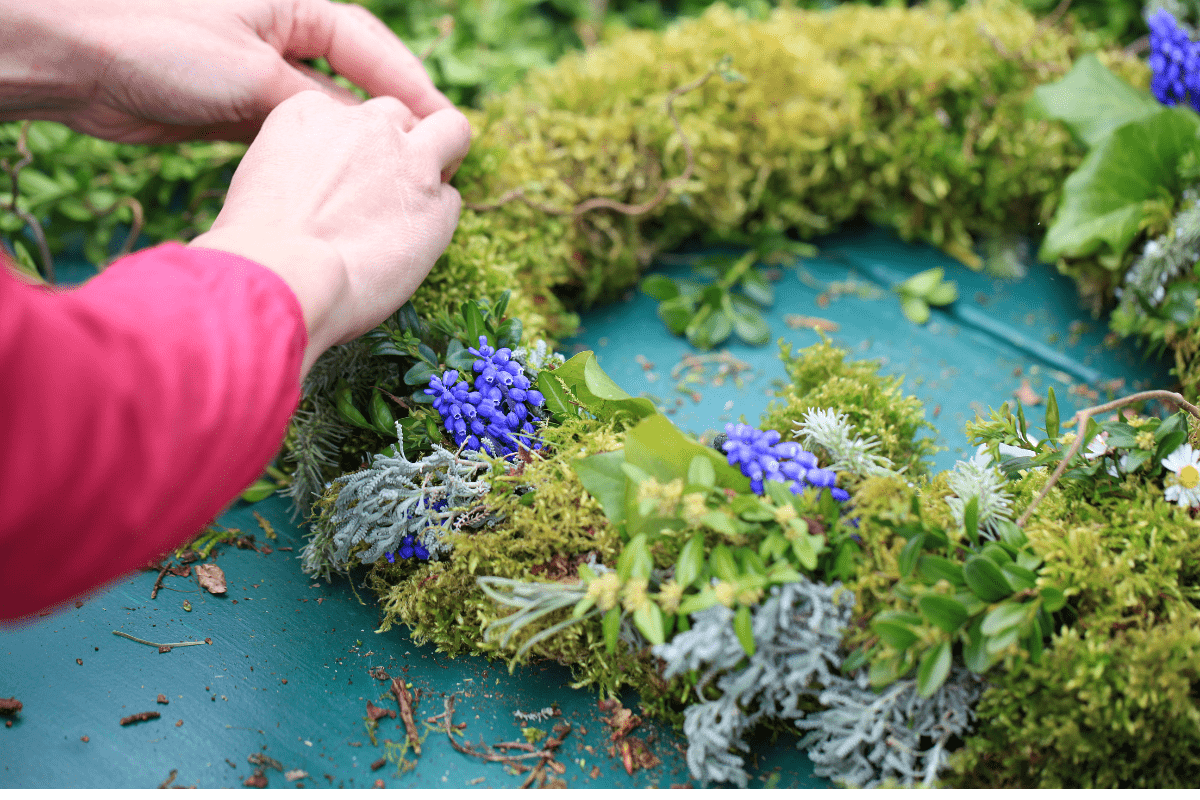 A wreath brimming with seasonal foliage and flowers is a beautiful 'welcome home.' Your local florist might stock spring wreaths, if not they are easily found on Etsy and Instagram. If you'd like to get your crafty, why not gather friends together and make your own?
Swap your soft furnishings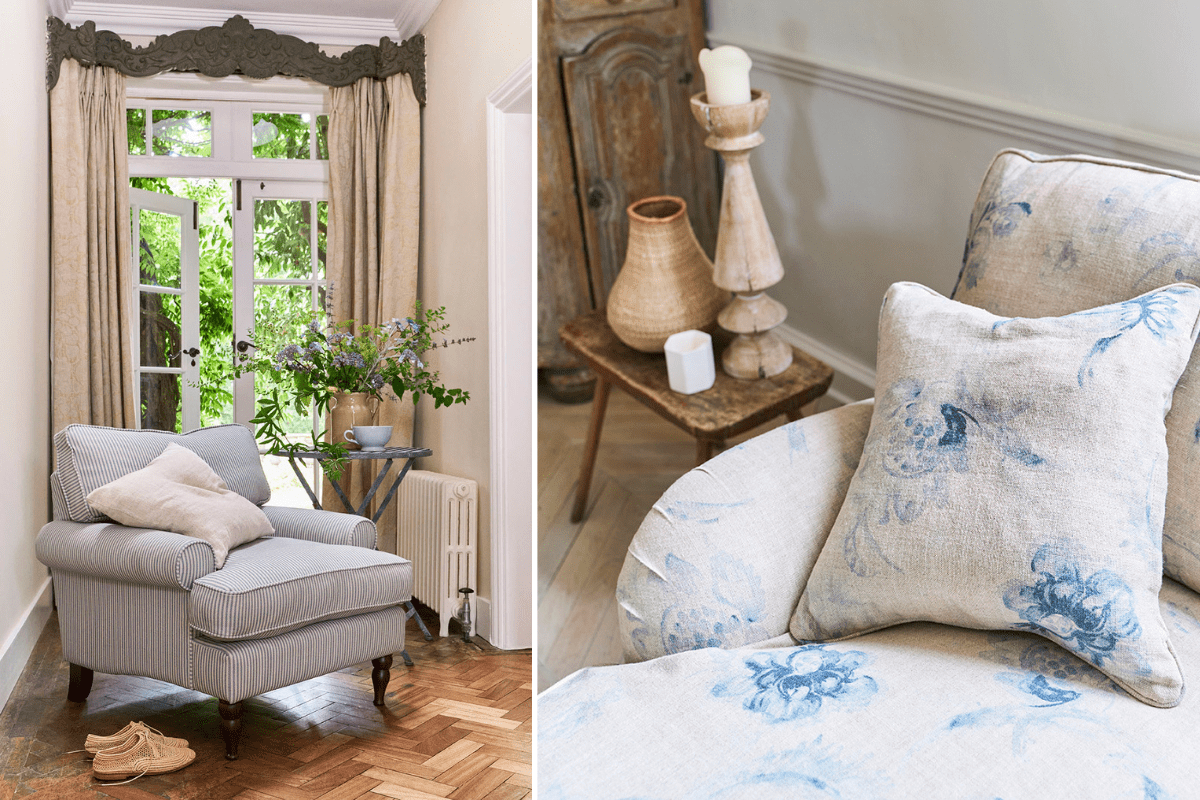 Cooksbridge Chair in Cloth 21 Simple Stripe Lagoon, and Alwinton Chaise Sofa in Floral Linen Lela Mystery.
Swapping to lighter soft furnishings gives your room a new look. We recommend experimenting with colours and textures to add depth and character to your living space. Adding a lightweight woven throw or linen scatter cushions in delicate prints and soft pastels can instantly give your room a spring-like feel.
Spring is in the air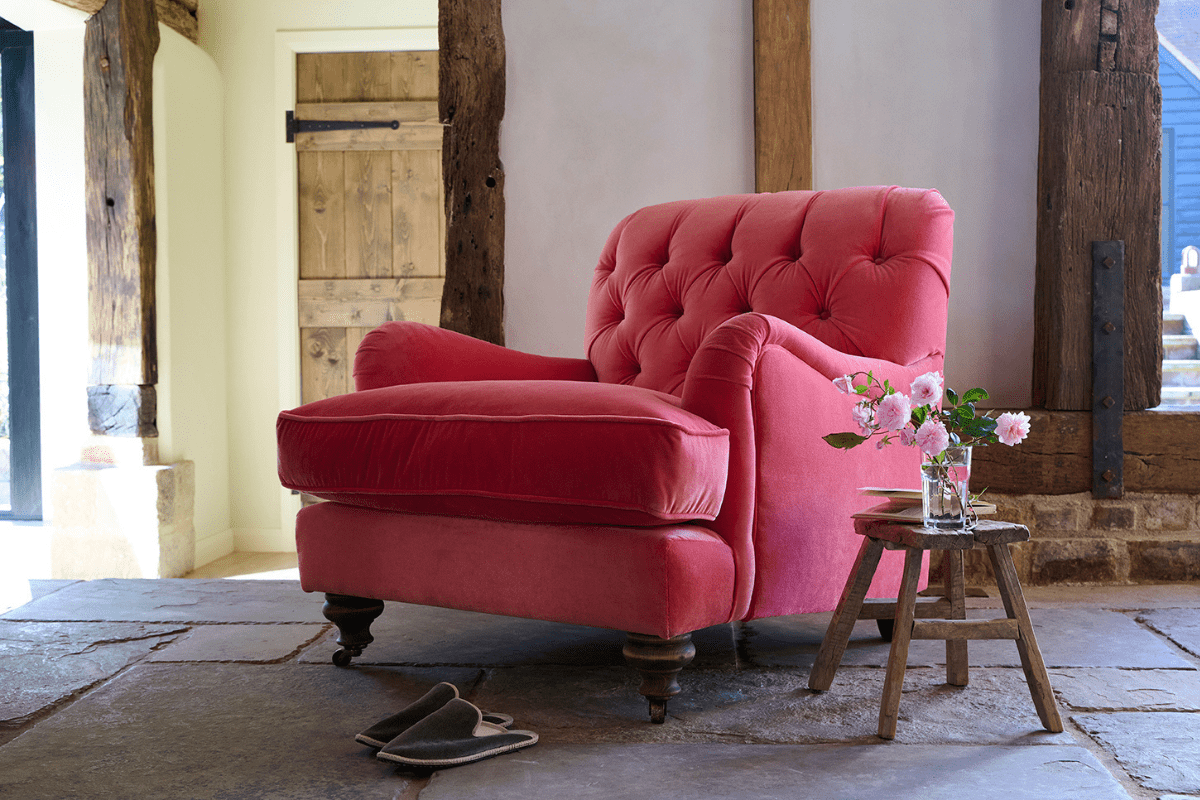 Chiddingfold Chair in Tango Velvet Flamingo
Let a candle or diffuser bring that fresh, spring scent into your living space. Swapping warm vanilla scents for notes of jasmine, rose and peony adds a seasonal touch to your home.

Bring spring into your home with our array of fabrics, from botanical prints to delicate florals and linens. Why not visit your nearest showroom and let our Design Consultants help you design something truly special.
If you have enjoyed reading our blog, visit our social media channels here for more interior design inspiration.