A bespoke bed carries the promise of both relaxation and repose, from the moment you open the door of the bedroom. Our beds offer a sanctuary of comfort whenever we need it most. For late nights, early mornings and cosy duvet days, choosing the perfect bed to sink into has never been easier. 
Why do I need a new bespoke bed?
Your reasoning for needing a new bed will influence the style you choose. For example, you might be redecorating your bedroom, in which case you might opt for a statement frame like our Gothic or Pentlow. If you're looking for a bed for your guest bedroom, you might want to consider a sofa bed which will take up less space.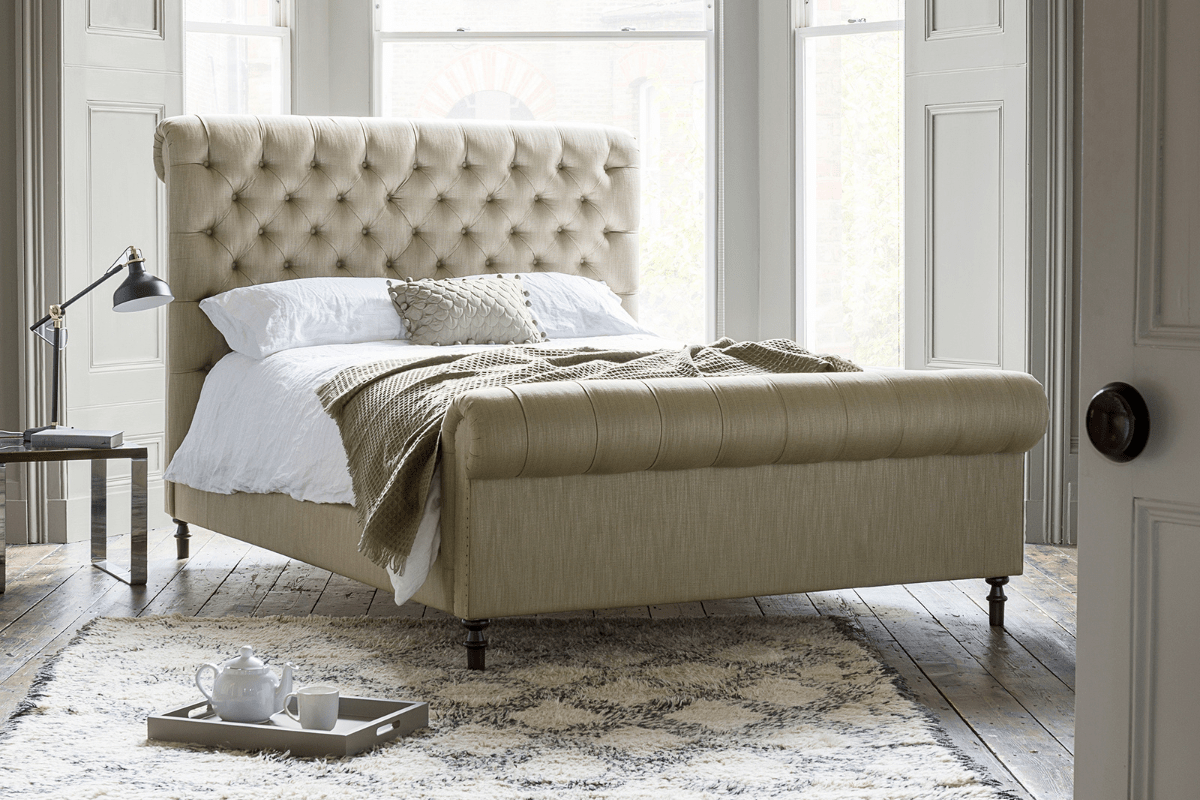 Pentlow King Bed in Waterford Peridot
Which style is best for me?
Divan base: A divan offers a solid base with drawers making this a practical storage solution for your home. Choose from either two or four spacious built in drawers, on whichever side that works best for you. 
Ottoman base: The Ottoman lifts up to reveal hollow space underneath the bed, which is the full size of the mattress. We'd recommend storing items that you don't need to use regularly, such as out of season clothing, surplus blankets and bed linens, and wrapping paper and gift bags in an ottoman base.
Sofa beds: A perfect solution if you need somewhere for your guests to stay, but don't have the room for a permanent bed. You can choose from a range of sizes, including four seater, two seater and snuggler too. From our classic Alwinton to our cosy Langland corner.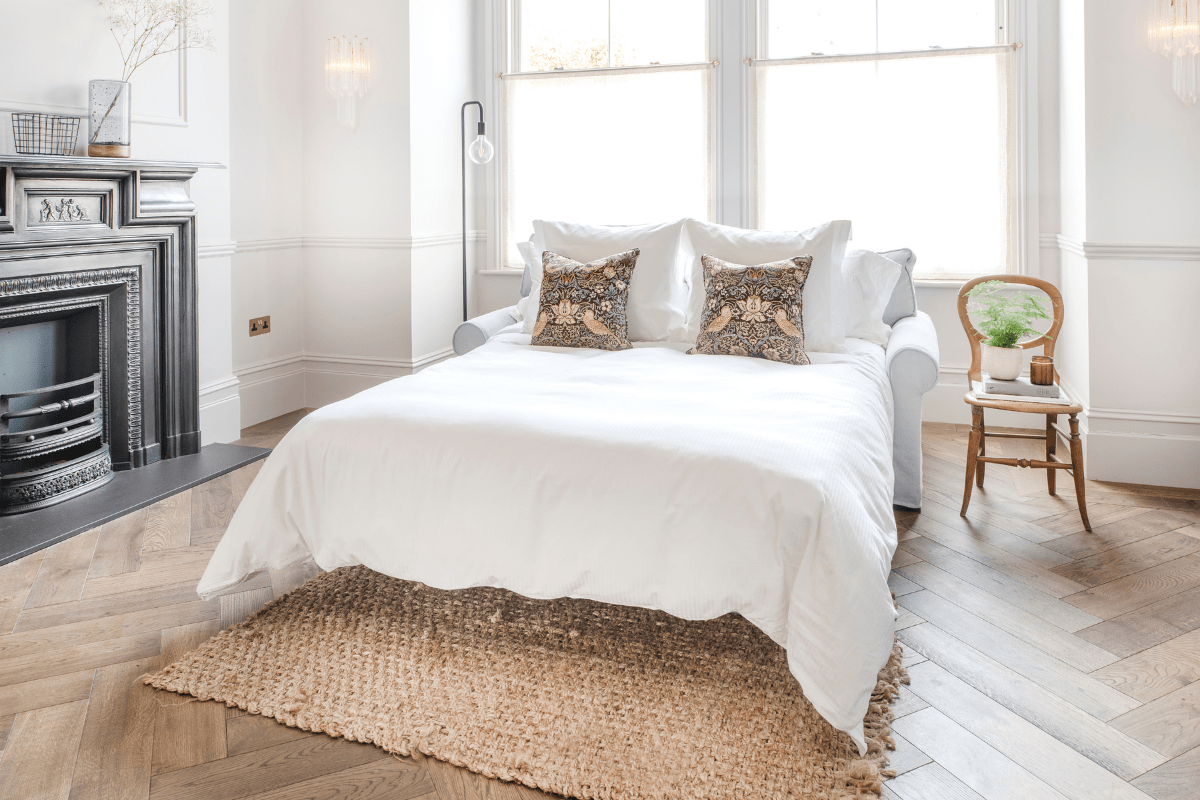 Bignor Sofa Bed in Geneva Mist
What fabric should I use on an upholstered bed?
The beauty of a Sofas & Stuff bed is that you're not limited on your fabric choice. You can choose from our wide range of fabrics, from our collaborations with the V&A and RHS, to our very own fabric collections. Whether you'd like a bed upholstered in a bold, bright velvet or a lightweight, neutral linen, visit your nearest showroom to see our full fabric range with the help of our expert design consultants.

Bermondsey King Bed in RHS 22 Fabric Collection William Hooker Design
Once you have the style of bespoke bed you want down to a tee, it's time to choose the size. We offer single, double, king size and super king size. The size you choose will depend on the space you have, plus the space you require to sleep. You can find all specifications for our beds online.
Choosing the right mattress
Our British handmade mattresses offer a great range of different sizes, tensions and fillings. Visit your nearest showroom to find a mattress that perfectly suits your own requirements. 
Now is the perfect time to start your bed time story. Discover our range of bespoke beds for a dreamy night's sleep.
® The Royal Horticultural Society. The Royal Horticultural Society and its logo, are trade marks of The Royal Horticultural Society (Registered Charity No 222879/SC038262) and used under licence from RHS Enterprises Limited.