A new year is upon us, so could it be time for a new sofa? Once you have settled upon your favourite style, it's time to choose the perfect colour and fabric that will suit your living space. If you're struggling for inspiration, we're here to help as always.
From deep jewel tones of emerald green and magenta, to textured neutrals with a subtle pop of colour, discover the most popular colours to have on your sofa in 2023.
Going for green
It's time to experiment with those deep emerald hues and light grassy tones. Our love of green fabrics is showing no sign of fading. This year, we're focusing on soft, subtle shades inspired by the natural tones of spruce, lichen and jade.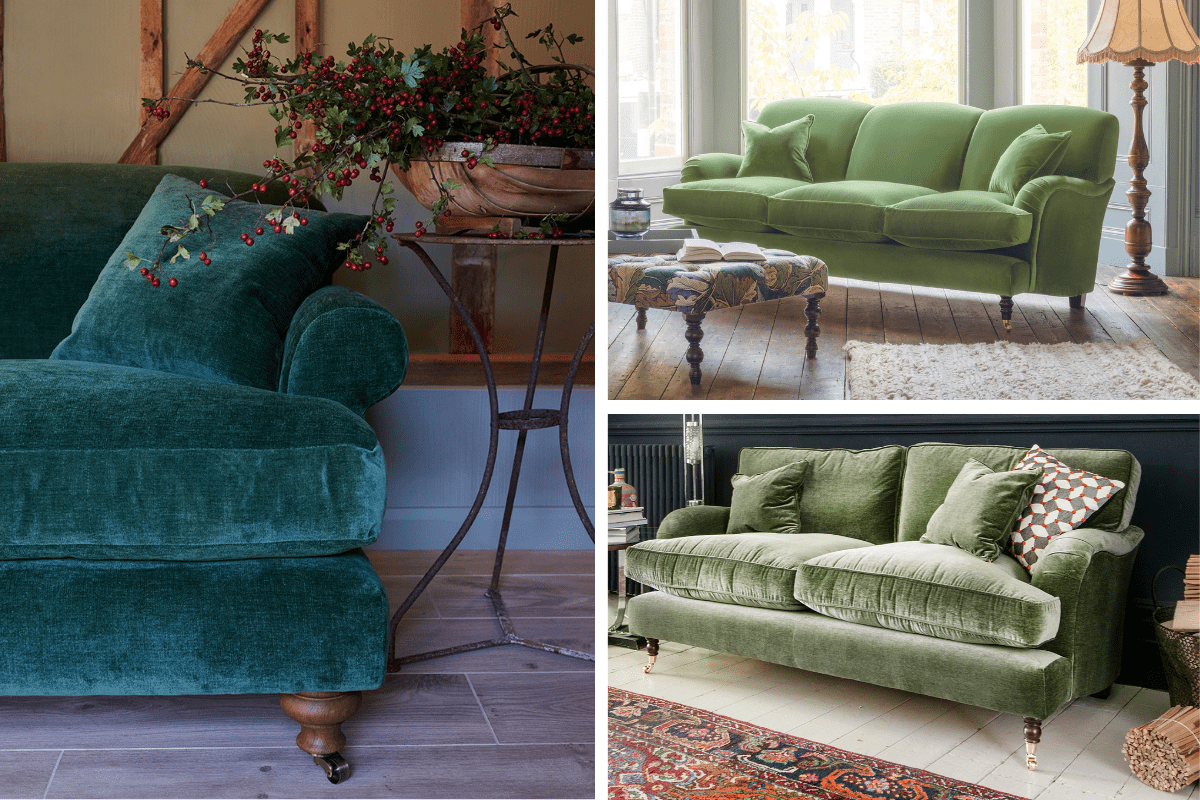 Clockwise from left: Hampton 3 Seater Sofa in Highland Green Velvet, Kentwell 3 Seater Sofa in Varese Grass, Alwinton 2.5 Seater Sofa in Textured Velvet Lichen.
Mood-lifting golds
If there was ever a colour to lift the spirits, it's those morale-boosting yellow and golden hues. We love the look of a golden velvet, but you can always experiment with a bold print too. Whichever option you choose, we're positive you'll feel mellow about choosing a yellow sofa for your home.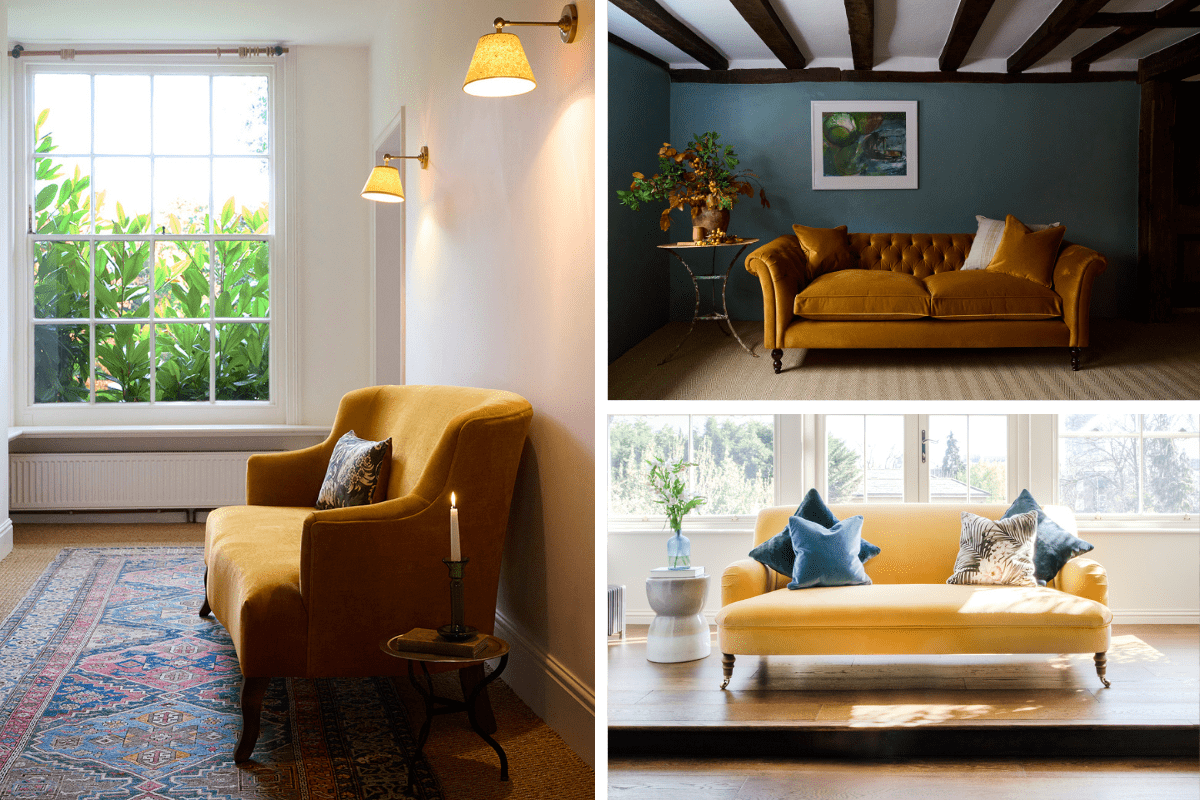 Clockwise from left: Grassington Sofa in Super Soft Velvet Honey, Sudbury Sofa in Omega Velvet Cognac, Holmfirth Sofa in Varese Primrose.
Contrasting neutrals
Earthy tones of rust and stone add subtle pops of affirming colour to your space. Our Cloth 22 fabric collection combines texture and natural colours to bring a warm sense of comfort to your home. The Helmsley sofa, shown below, is our take on a traditional family sofa, adding a unique texture for that homely feel.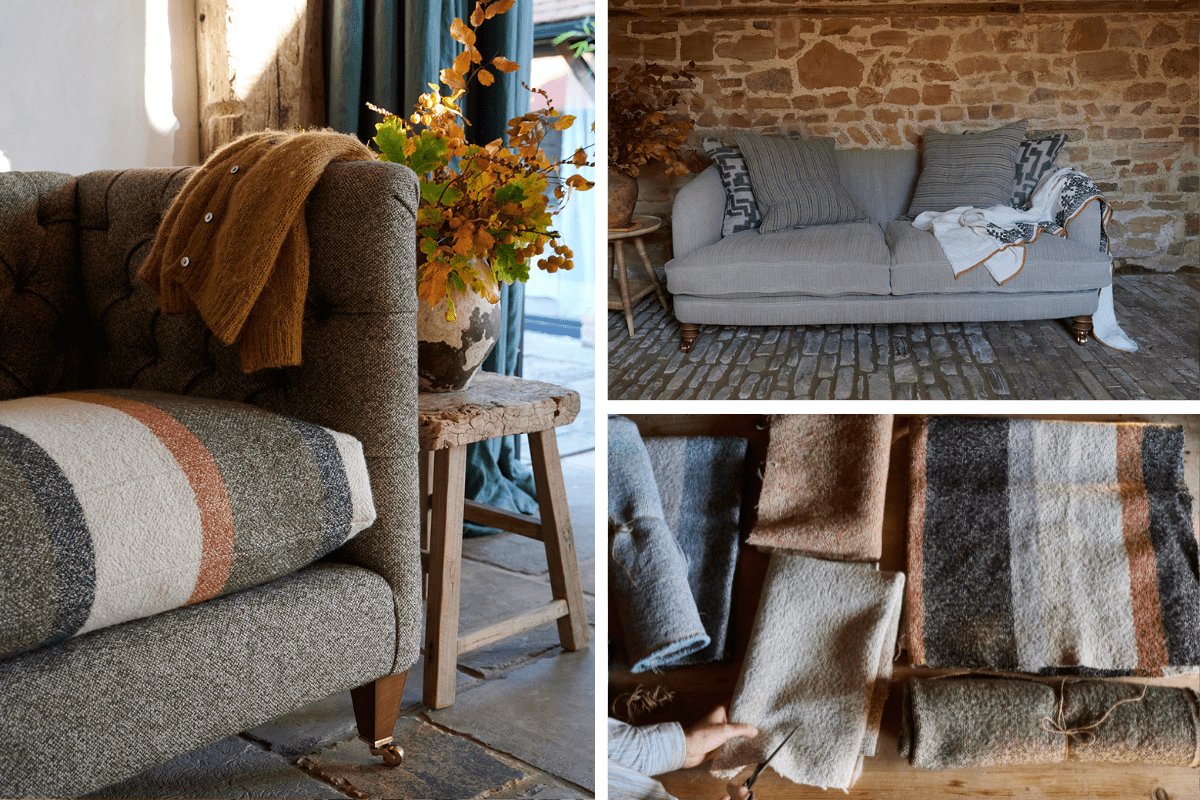 Clockwise from left: Holt 2 Seater Sofa in Cloth 22 Grand Teton Jade. Helmsley 3 Seater Sofa in Cloth 22 White Sands. A selection of fabrics from our new Cloth 22 range.
Magical Magenta
There's no surprise as to why this bold, beautiful colour has been named Pantone's Colour of the Year for 2023. The rich tone of magenta works well with light and dark colour schemes. Why not opt for a luxurious velvet, or weave this colour into your home with a patterned fabric. Whether your taste is for something bold and striking, or soft and subtle, we have plenty for you to explore.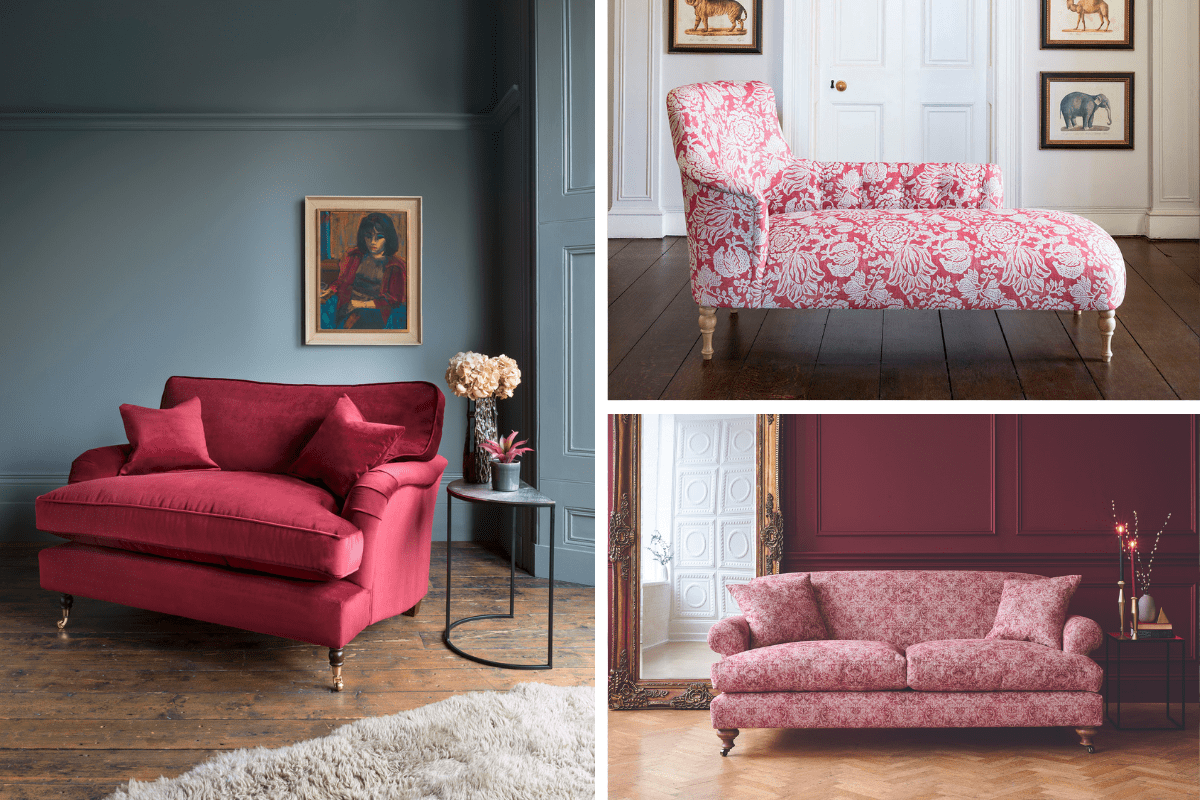 Clockwise from left: Alwinton Snuggler in Lumino Wine. Anglesey Chaise in V&A Brompton Collection Flowering Kale Chilli. Hampton Sofa in Floral Linen.
Botanical beauty
A botanical print is the perfect way to bring the outside in. If you're a budding gardener, or love your floral prints, opting for this style of fabric is the perfect way to bring your passion into your home decor. From the vibrant tones of blue and pink in our Floral Linen, to the carefully hand drawn illustrations from our V&A Collection, find your favourite botanical fabric in your nearest showroom, or request your free fabric samples here.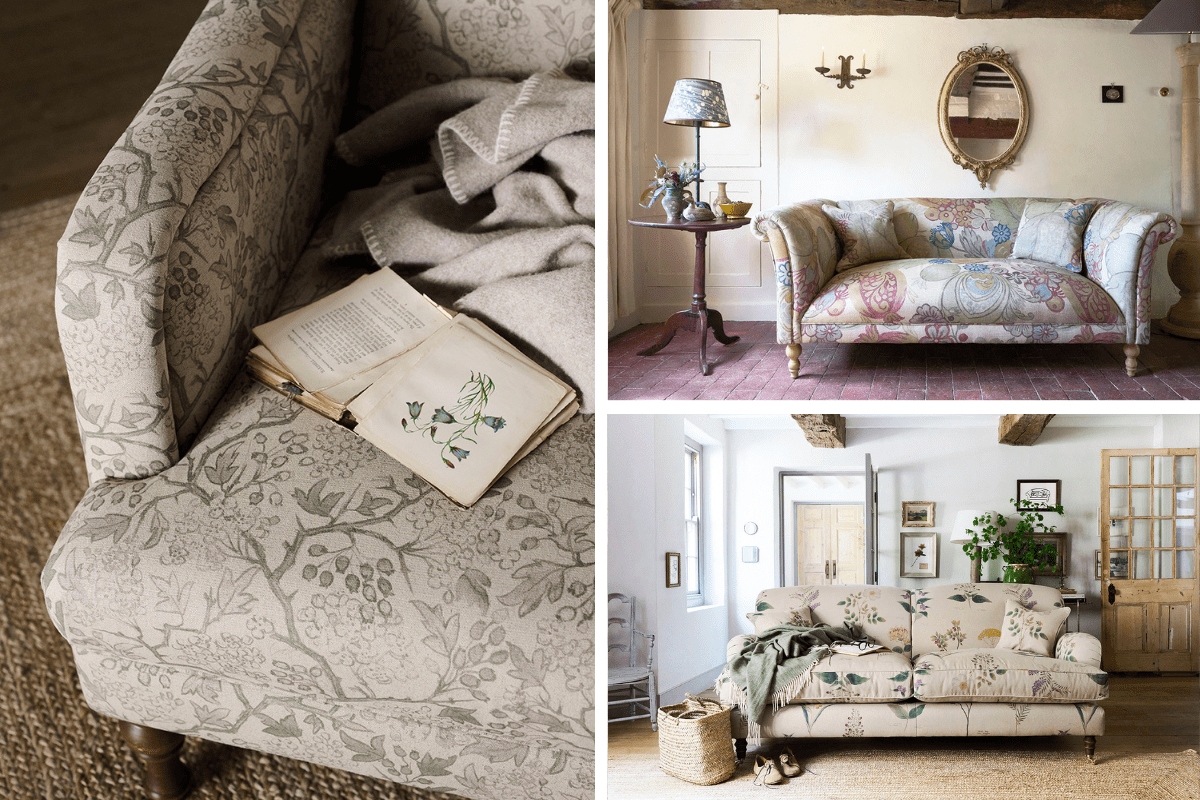 Clockwise from left: Rothermere Chair in RHS 22 Fabric Collection Gertrude Jekyll Green, Woodbridge 3 Seater Sofa in Floral Linen Carcassonne, Kentwell 3 Seater Sofa in RHS 22 Fabric Collection Lydia Penrose Design.
Let us help you design something perfect for your home, visit your nearest showroom or browse our full range online.