What comes to mind when you think about rooms that ooze personality? The ones that lift your spirits, instantly making you feel at home? How about a beautifully curated space with a bold mix of prints, clever use of colour, and plenty of intriguing decorative details and textures to delight the eye? This maximalist approach to decorating certainly creates an warm and embracing feel and is having a well-deserved moment in the limelight. A key element in creating this abundant style is pattern.
Personality through pattern
Patterns bring energy to a space and help to build a narrative for your room. Using pattern in your interior design scheme can be challenging, but there are a few simple techniques that make the process of using large florals or other bold fabric designs easier. Read on to find out some of our favourite interior design tips on how enliven your living space through pattern.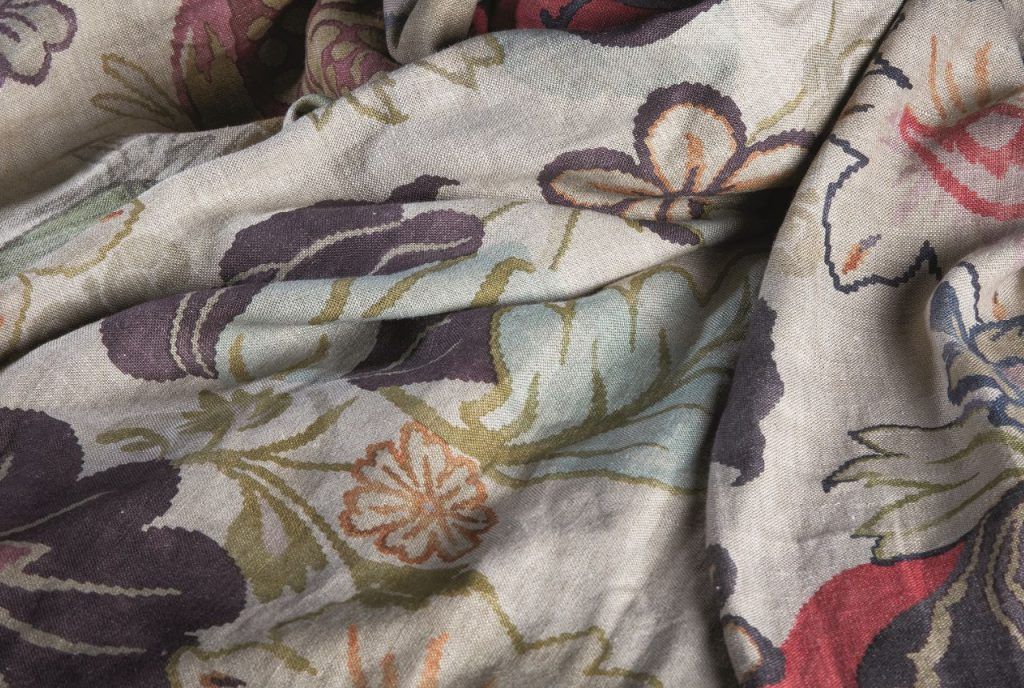 Make a boldly patterned sofa your starting point
You can begin your journey in pattern mixing in any number of ways, with wallpaper, your curtains or even, perhaps, a much treasured rug. Another option is to make a boldly patterned sofa your starting point.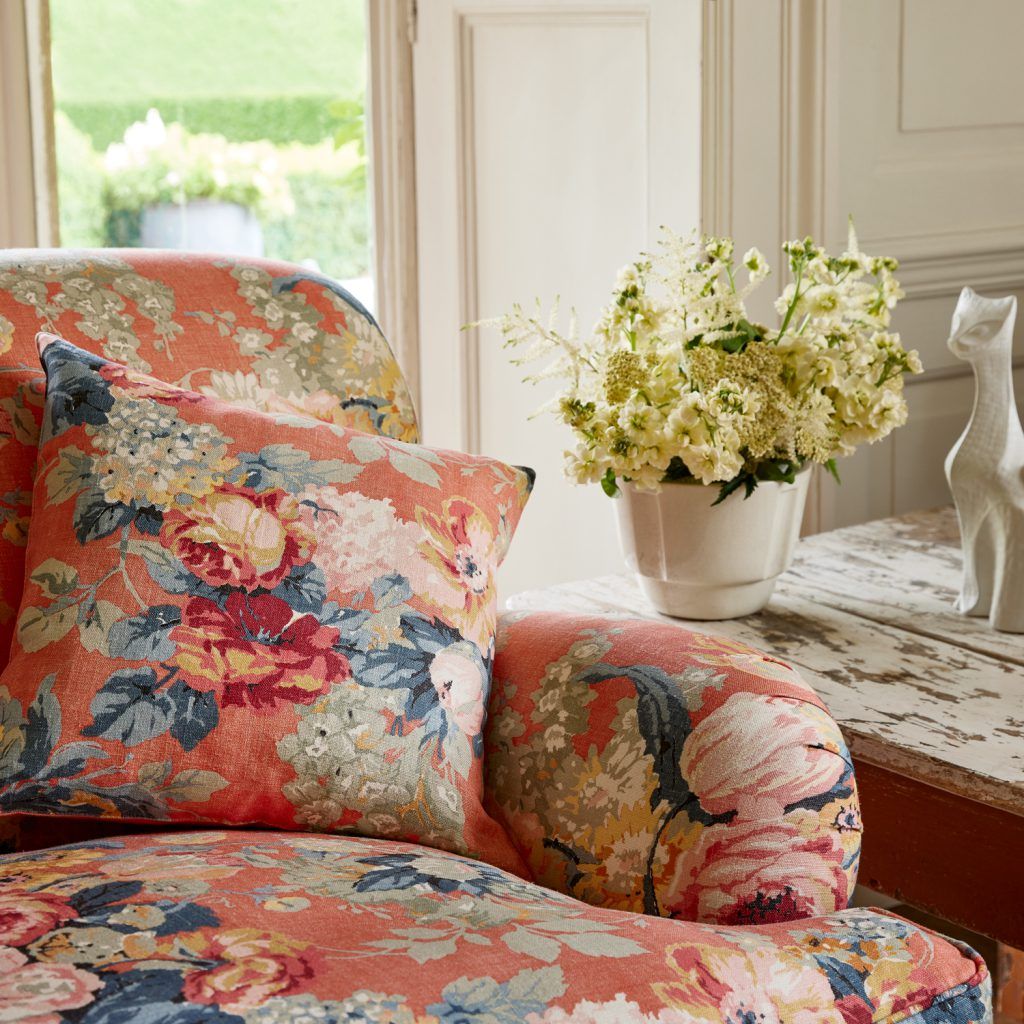 There are a number of reasons why a sofa in a strongly patterned fabric works well. A large-scale but open pattern, such as the botanical Lilian Snelling design from our RHS 22 Collection pictured below, can help to establish a feeling of lightness. Your eye can pass through the pattern, before resting on the beautiful details in the fabric and elsewhere within your room.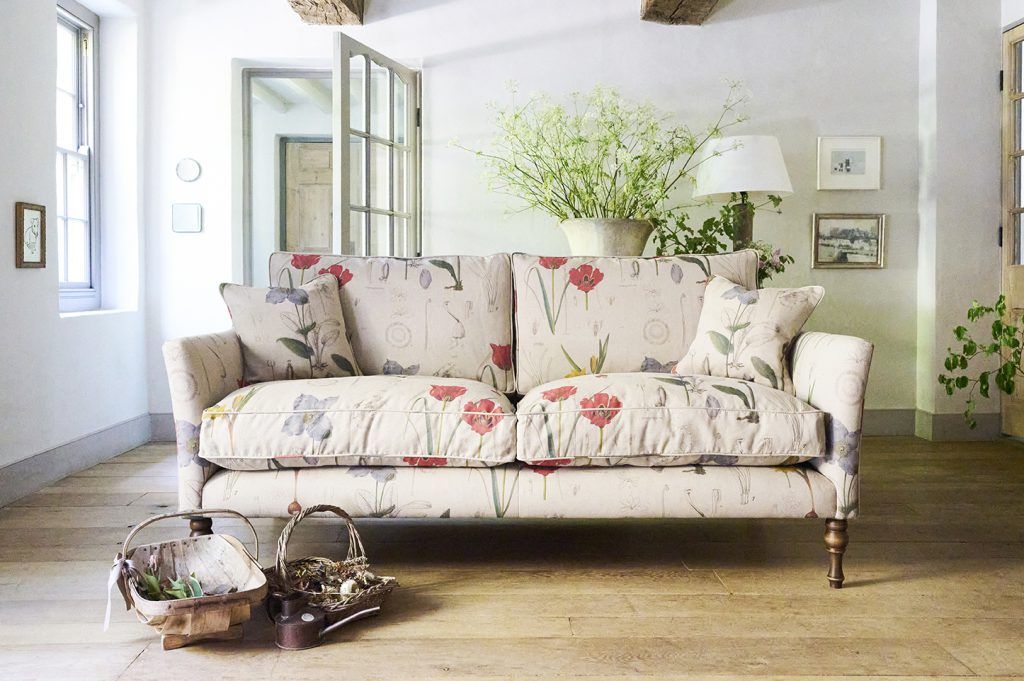 On a more practical note, patterns are a great choice for sofas as they mask small marks and stains that may appear over the years, even in the most careful of households. Choose your fabric well, a hard-wearing linen for instance, and your sofa will age gracefully as the fabric softens over time.
Bringing balance
Mixing patterns works best when a certain balance is achieved. A joyful large-scale floral will add vibrancy and interest, but works best when allowed to bloom alongside patterns of a different type or scale. Decide where to showcase your bold pattern, perhaps your sofa or, in a bedroom, on an upholstered headboard, and complement it with one or two smaller scale patterns, or tonal plains.
A good starting point is to use three pattern types in a room, adding layers of interest through a variety of print types. Florals feel fresh when mixed with stripes or checks. Consider the room as a whole. A sofa in a bold botanical fabric, for instance, might sit opposite striped curtains or blinds, and be accompanied by a pair of occasional chairs in textured plain, or small geometric print or an ikat design.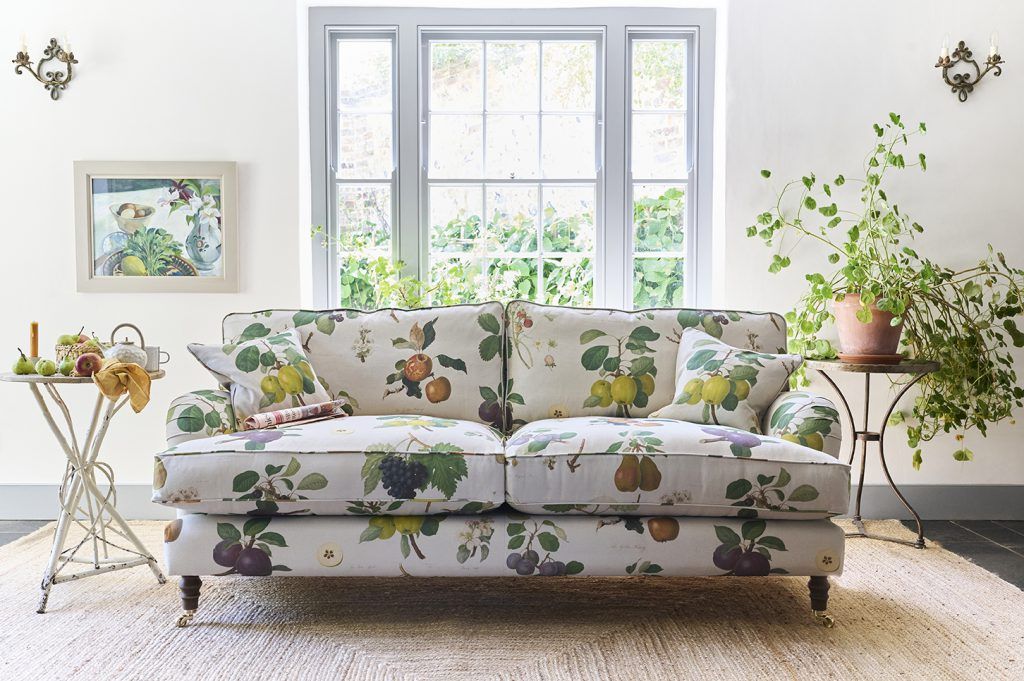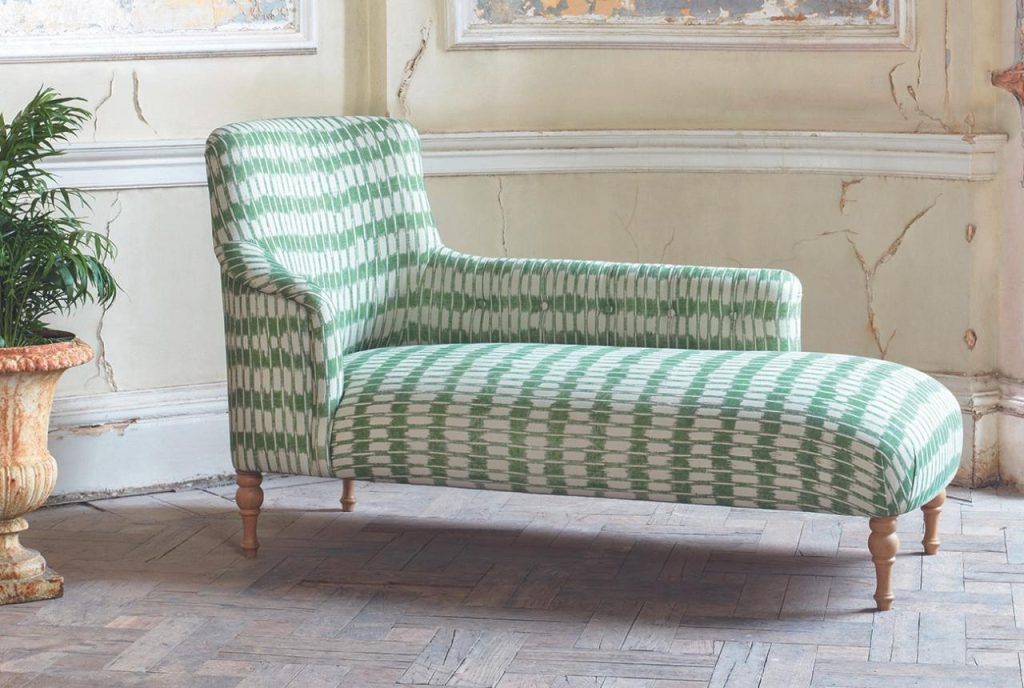 Stripes are a powerful counterpoise to a bold print. They work well with almost any other pattern and always make an impact. Think of them as the punctuation which brings a design narrative together, helping it to make visual sense.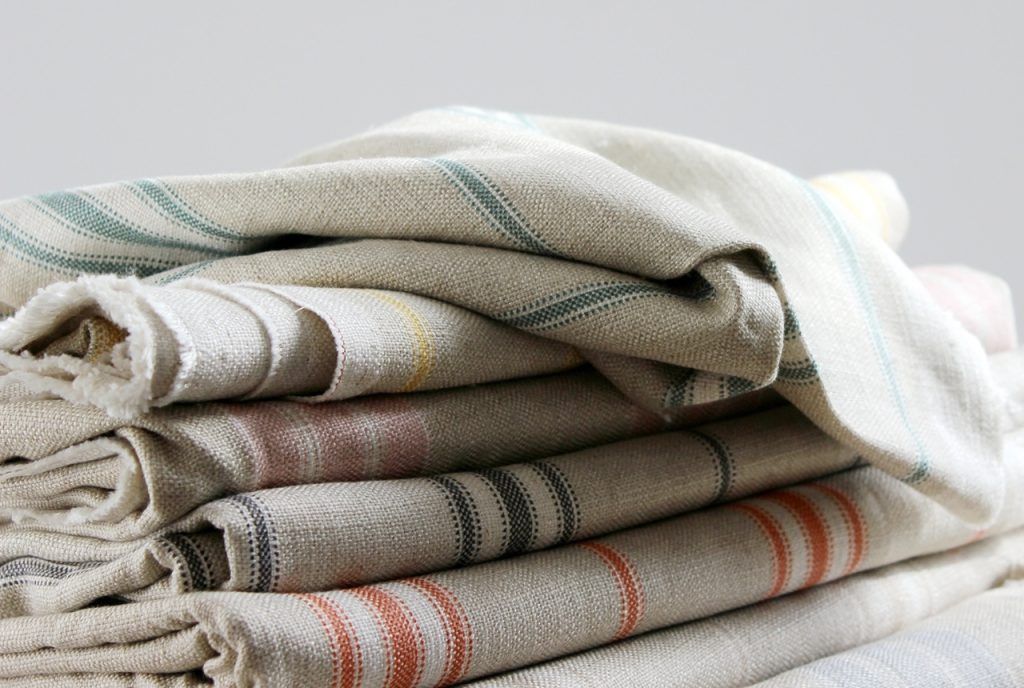 A patterned sofa may feel like a bold choice but, when you find a fabric that makes your heart sing, be brave. Harmonised with a suite of other fabrics with tiny prints or geometric patterns, it will help you create a beautifully layered, and characterful space, that will lift your spirits for years to come. If you're interest in pattern has been piqued, take a look at our post on the master of pattern, William Morris for more inspiration. And, if you are keen to introduce a boldly patterned sofa in your home, pay a visit your local showroom where you can browse our plentiful fabric books and talk with one of our design consultants about your ideas.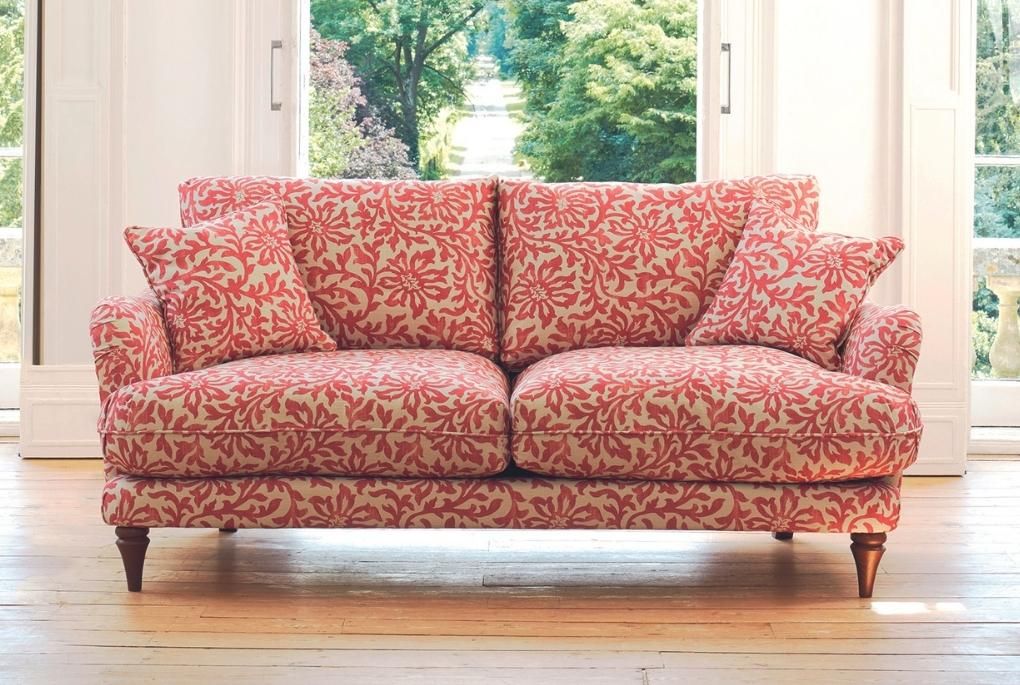 Pugin 3 Seater Sofa in V&A Brompton Collection Floral Scroll Chilli