When it comes to selecting the perfect piece of furniture to anchor your living space, the Chesterfield sofa stands out as a true classic. Visually attractive, with a long and distinguished design heritage, and undeniably comfortable, it has been a beloved choice for generations. If you're contemplating a new addition to your home, here are five compelling reasons why a Chesterfield sofa might be the ideal choice for you.
Five reasons to choose a Chesterfield sofa
A timeless investment in handcrafted furniture
The Chesterfield sofa's signature deep button-tufting, rolled arms, and elegant lines have been admired for centuries. Its design transcends trends, making it a timeless centerpiece that complements both traditional and modern interiors with grace. The intricate and harmonious sweep of a button-backed sofa or chair immediately conveys the quality of the construction and its authenticity as a handcrafted piece, meticulously created with skill and care. In essence, a beautifully made Chesterfield, such as the Arncliffe shown below represents a timeless investment in style.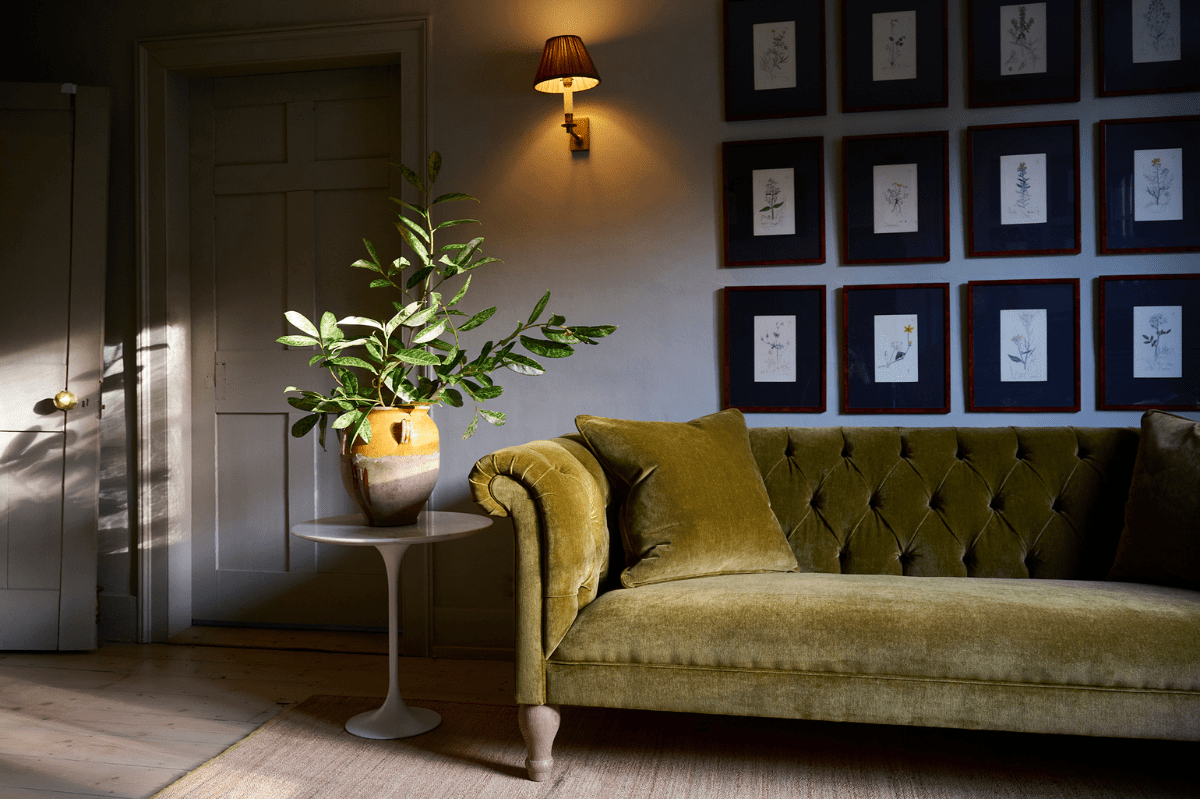 Arncliffe sofa in Traditional Vintage Velvet Olive
2. Iconic heritage style
The Chesterfield sofa carries with it a rich history and cultural significance, often associated with the seats of power and influence, or learning. Its frequent cameo appearances in literature, film, and television give it a unique allure. Owning a Chesterfield means embracing a piece of classic heritage.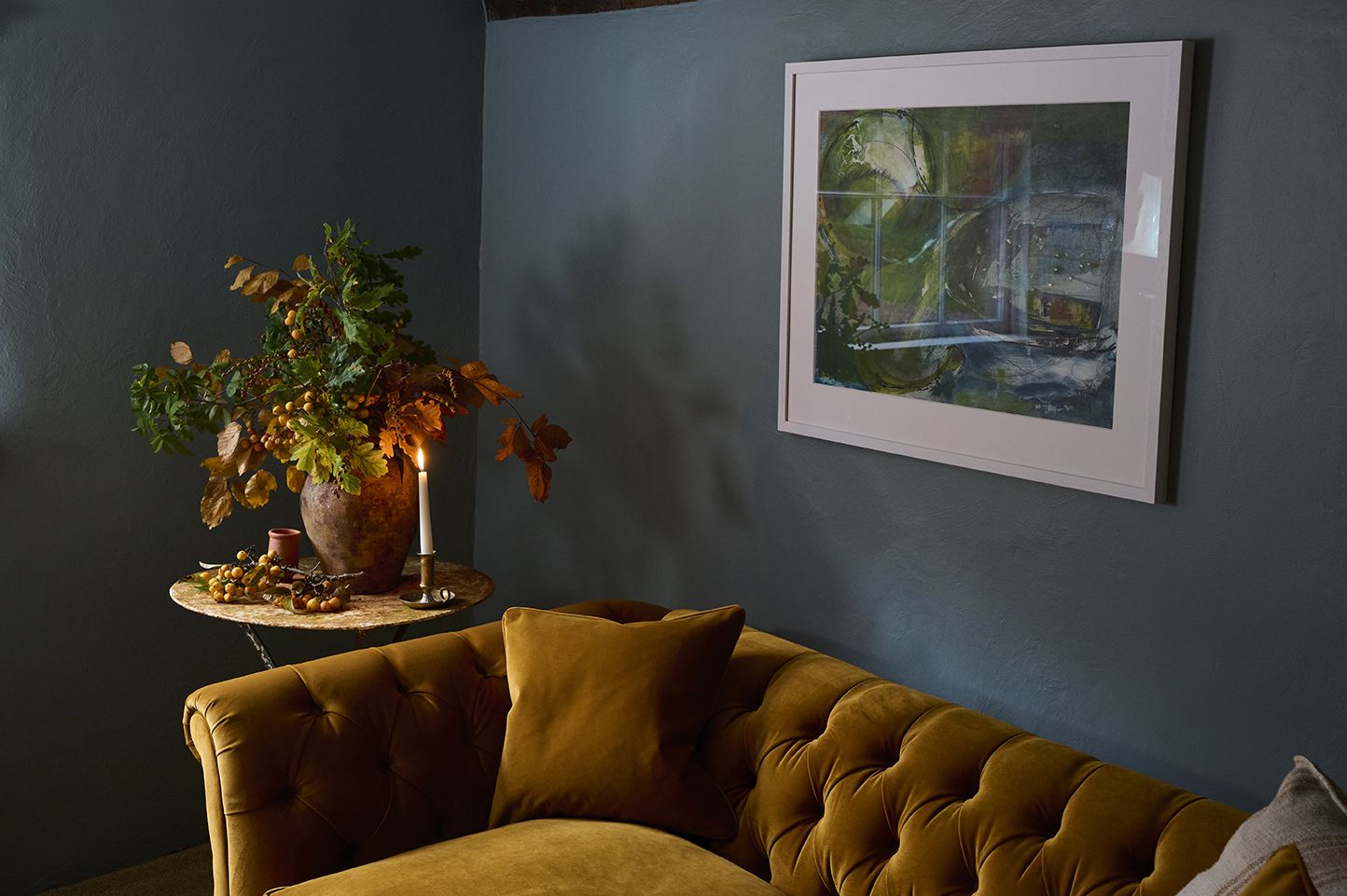 3. Unmatched comfort
Sink into the cushions of a Chesterfield sofa, and you'll immediately understand its legendary comfort. The generous seating and supportive backrest make it the perfect place to unwind, read, or engage in great conversations with friends and family. The buttoning itself makes the back firmer as it anchors the fabric and upholstery directly to the frame with no separate cushions to shift and move in between. Our Abbotsbury design, available as a snuggler and a chair as well as in a range of sofa sizes, for instance, offers cocooning comfort with its generous rounded back and curved arms. Pair with a buttoned footstool, such as the Pentlow or the Bedham to complement the beautiful Chesterfield design details.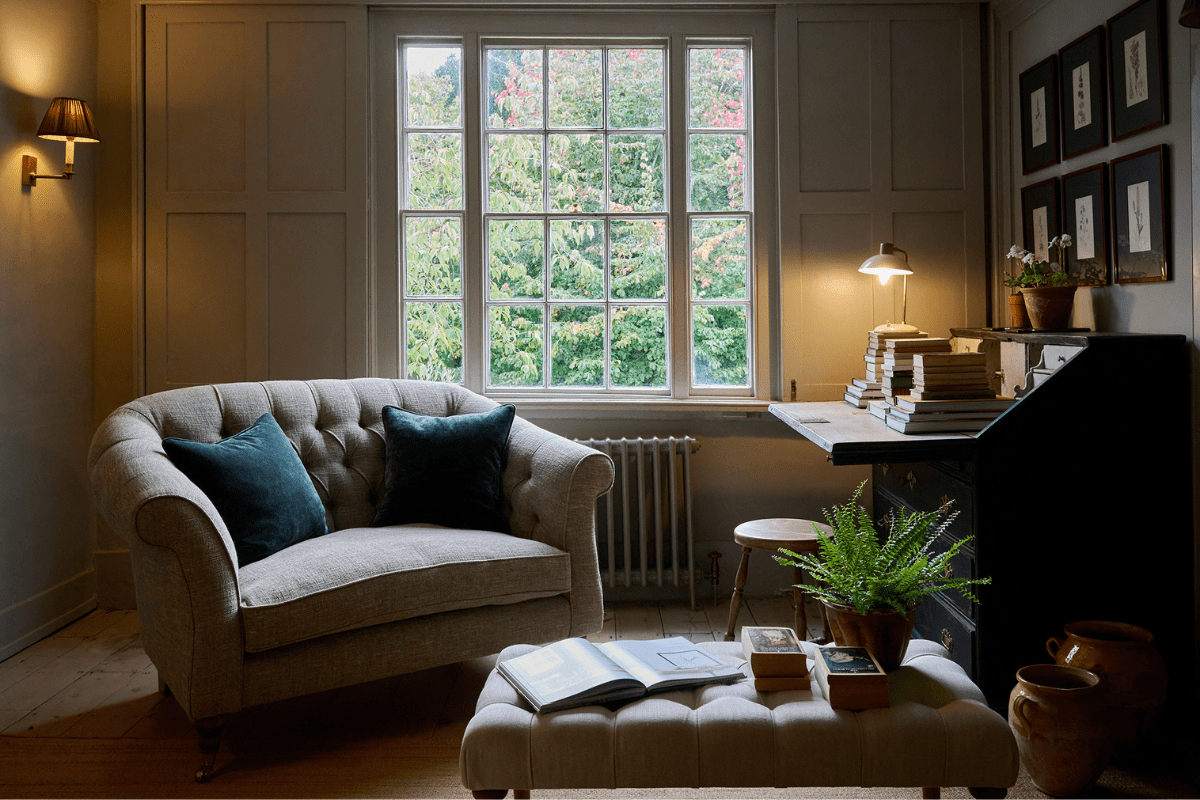 Abbotsbury Snuggler in Linwood Freya Mineral with scatters in Linwood Cosmo
4. An adaptable design classic for contemporary living 
Whether you're furnishing a cosy reading nook or anchoring your living room with a statement sofa, the Chesterfield seamlessly fits into a variety of settings. Its distinctive design makes a statement while harmonising with your existing decor. Alongside traditional Chesterfield sofa designs which perfectly encapsulate the classic comfort of a buttoned-back, scroll-arm Chesterfield, we also offer a number of more contemporary designs.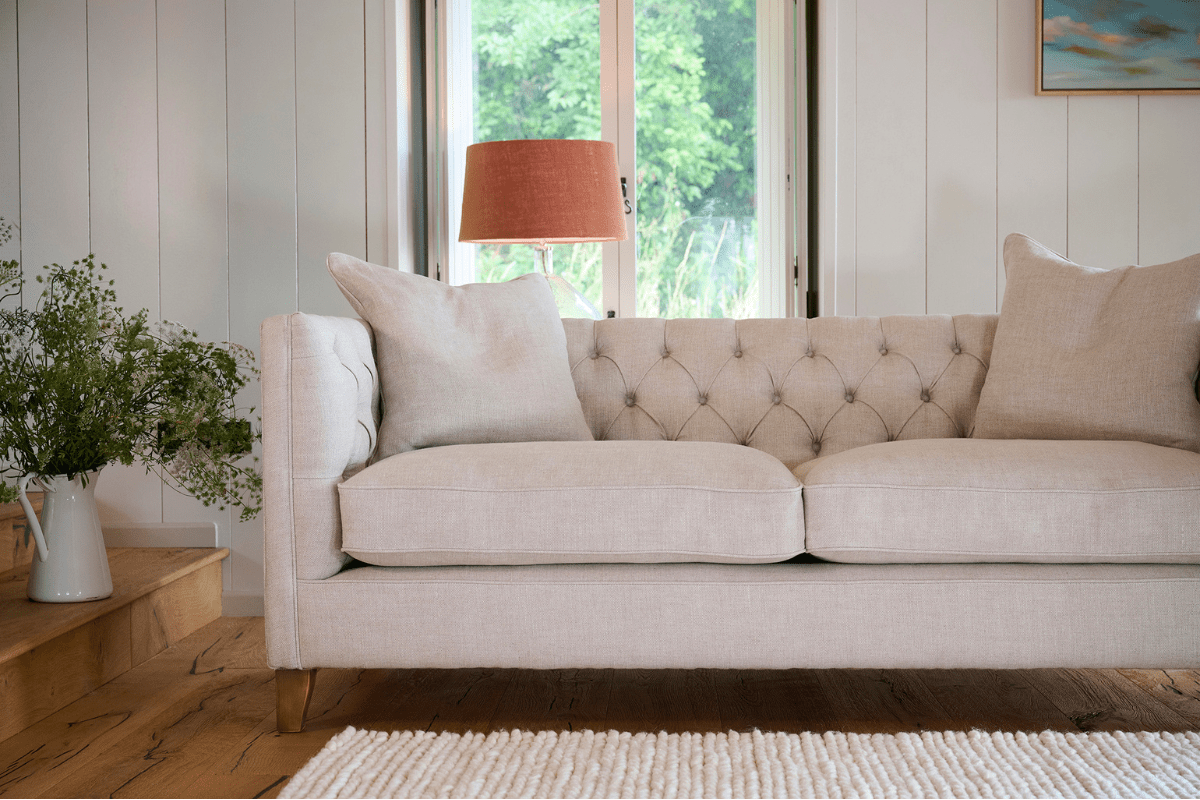 Haresfield sofa in Sole Linen Natural
The squared shape and sharp lines of the Haresfield, for instance, is an evolution of the classic rounded design, at home in both urban and country environments, while the Exbury offers a pared back simplification of the classic Chesterfield maintaining the original shape whilst dispensing with button or stud details.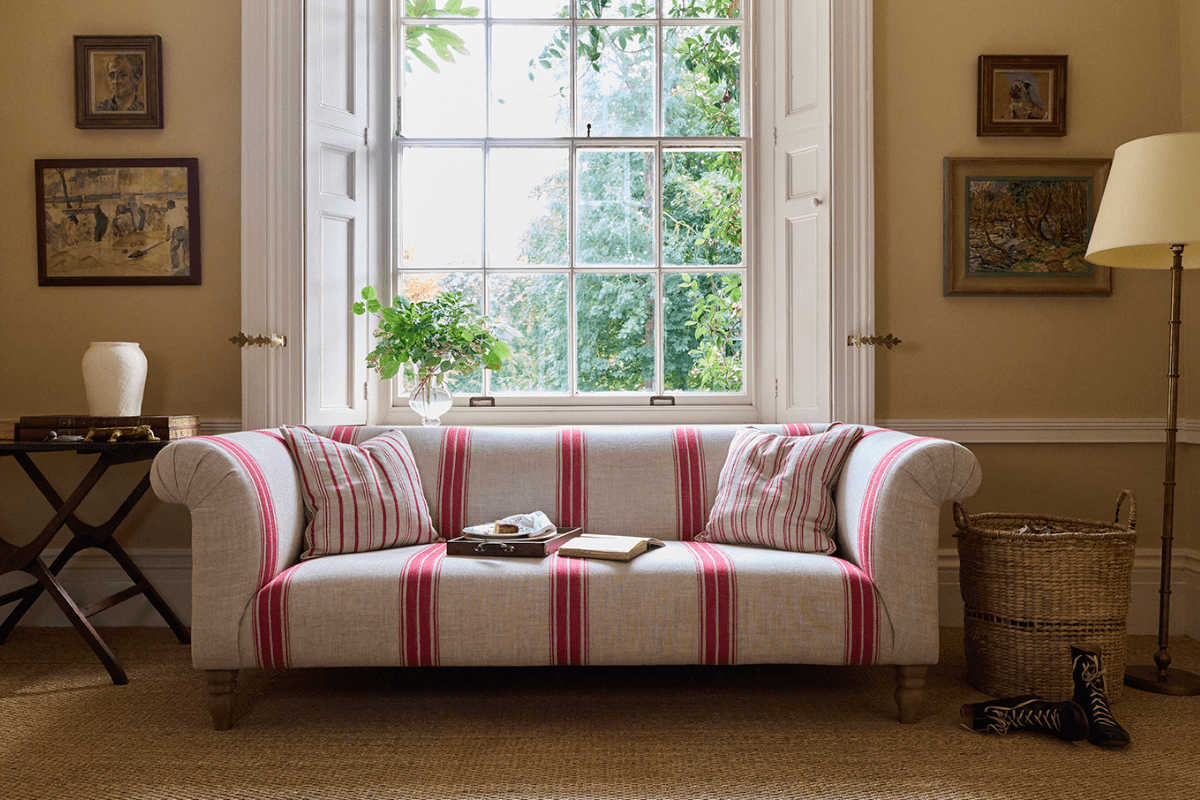 Exbury sofa in Ganton Woven Linen Stripe Red
5. Versatility in fabric options: While the traditional Chesterfield is often associated with supple leather and dark hues, the design is perfectly suited to other materials and colour palettes. Velvet is an especially successful choice for a Chesterfield, with its soft pile finish catching the light across the decorative contours provided by the deep-buttoning detailing.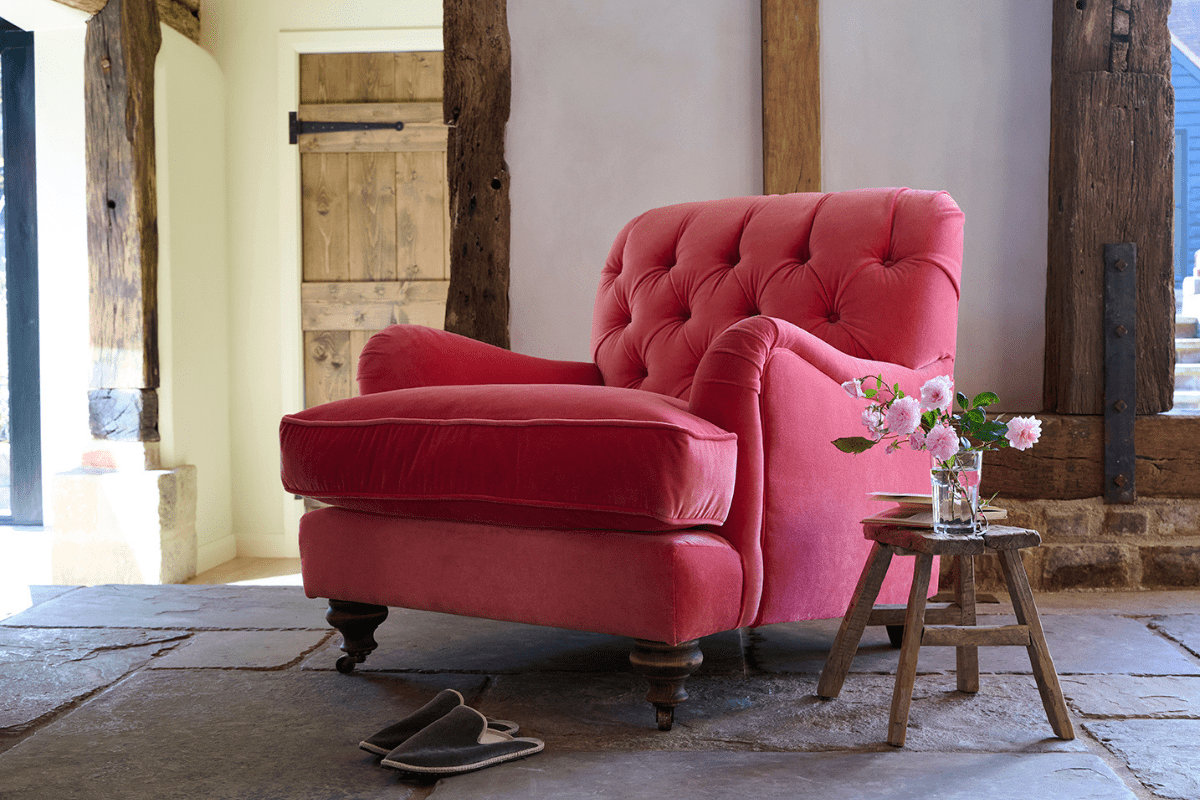 Chiddingfold Chair in Tango Flamingo
Wools, tweeds and natural linens also work exceptionally well, revealing the natural beauty of the soft fibres.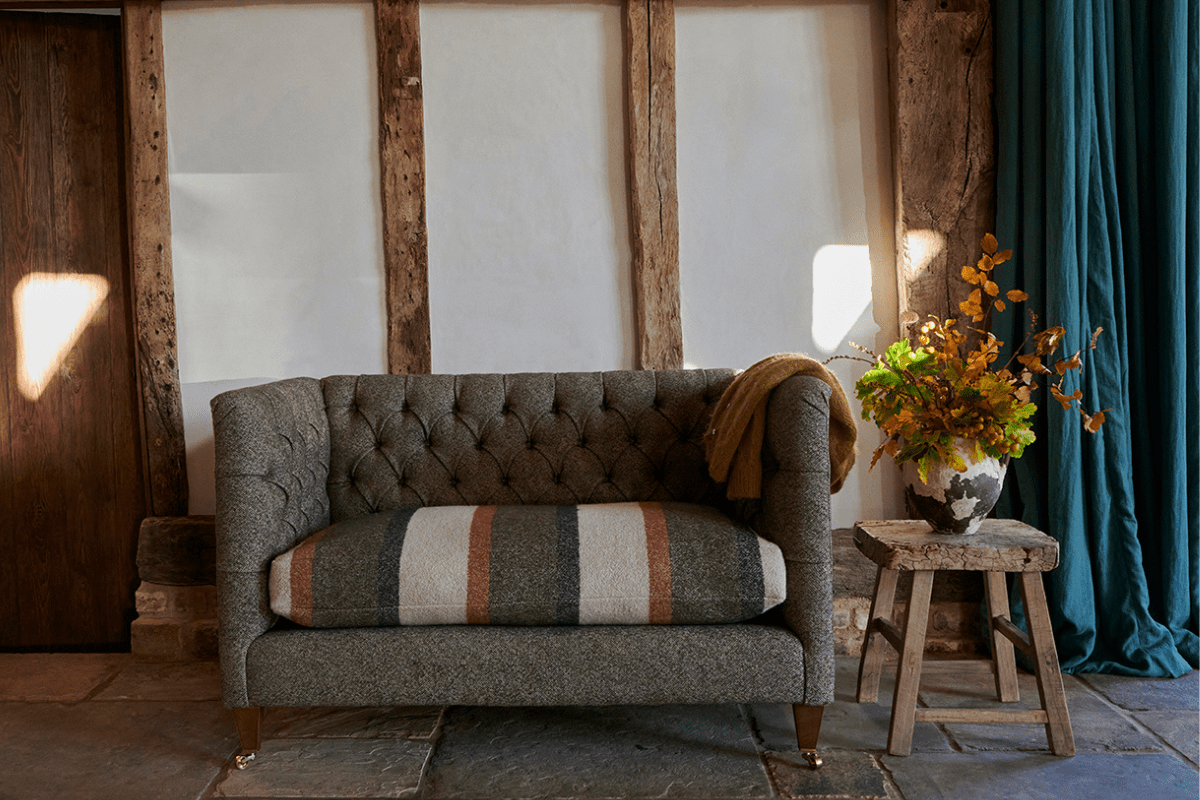 Holt sofa in Cloth 22 Grand Teton Jade Seat in Cloth 22 Cedar Breaks Jade
It is not surprising, therefore, that the Chesterfield sofa remains a desirable option for those looking to add a touch of timeless comfort and sophistication to their living spaces. Its versatility and adaptability have ensured its place as a furniture icon with a fascinating history.
In essence, the Chesterfield sofa offers more than just a place to sit – it brings timeless style, unbeatable comfort, and a touch of history to your home. So, if you're looking for that perfect blend of sophistication and relaxation, consider one of our Chesterfield sofa designs – where classic meets cosy, and elegance finds its forever home. Why not visit your local showroom to see how the various different options fit your notion of style and comfort?