William Morris was a pivotal figure in the Arts & Crafts movement of the late 19th century, but what is it about his design legacy that continues to make it so compelling and enduring in interior design today?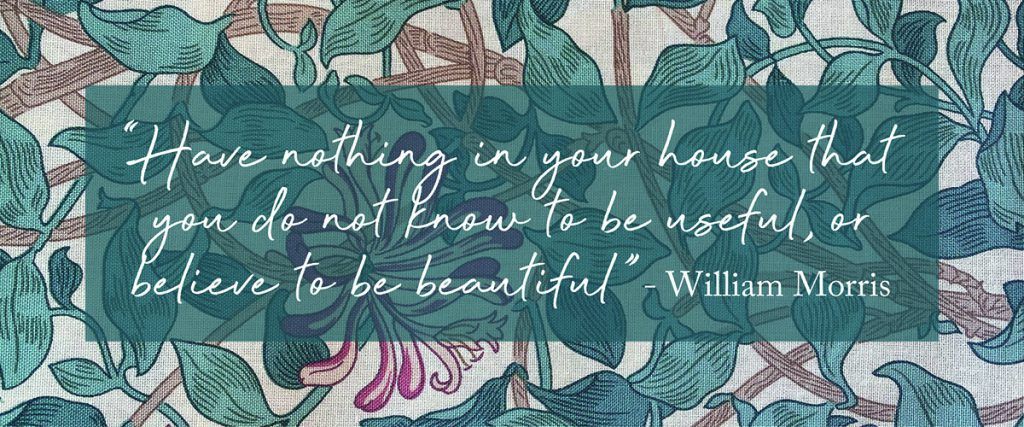 William Morris believed that domestic decoration was as important as the art that hangs within national galleries. He considered a beautiful home to be "the most important production of Art" and entreated his fellow Victorians to 'have nothing in your houses that you do not know to be useful or believe to be beautiful.' As we increasingly strive towards a more sustainable and fulfilling way of living and furnishing our homes, it's a design ethos that seems as relevant today as it ever was.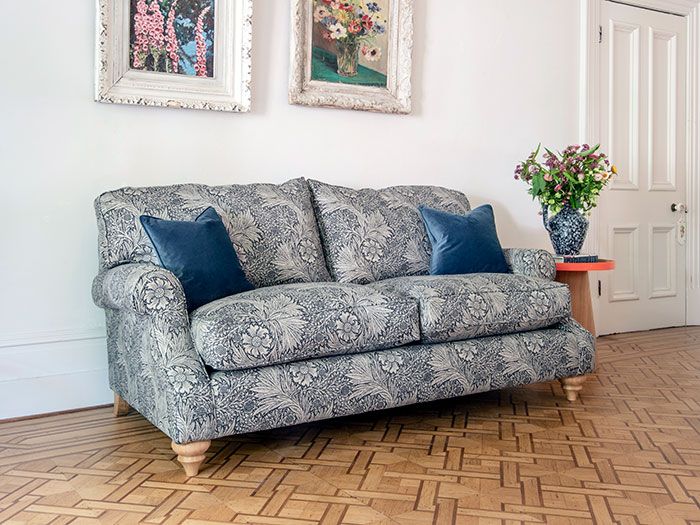 Timeless craft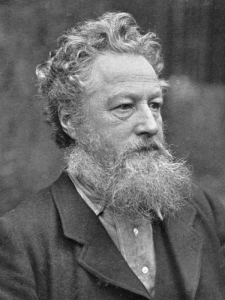 Morris was a scholar and collector with a wide range of interests from botany, architectural conservation through to Icelandic legends and Persian heritage. He was also a hands-on designer and maker who cared deeply about how things were made.
As most textile manufacturers turned to cheaper and easier chemical methods, Morris fought against the disappearance of natural dyeing techniques. Natural colours, he felt, had a richness lacking in chemical dyes and instead chose to return to natural dyes derived from plants, such as madder (red) and weld (yellow) and indigo.
A committed craftsman, Morris wouldn't introduce any technique into his workshops until he had mastered it himself. His fabrics were hand-embroidered or woven on traditional looms, and textiles and wallpapers created with hand-cut and printed woodblocks.
Nature and Narrative
Morris's patterns are descriptively named, for example 'Marigold' (1875), 'Acanthus' (1875) and 'Strawberry Thief' (1883) which, arguably, is one of the best known. There is a wonderful narrative to this fabric – a design we know was inspired by the birds in Morris's own garden at Kelmscott Manor. Brazen garden thrushes chirrup cheekily as they steal berries from the garden. This storytelling quality is one of the reasons why his prints are so memorable. They are also incredibly nostalgic. Their rise in popularity in the 1960s and 1970s (when they were produced in a range of new colourways by Morris & Co) means that many of us remember them from our childhood.

Foliate and floral
Botanical inspiration is everywhere in William Morris's textile and wallpaper designs. Floral and leafy forms, distilled from meadow, hedgerow and garden plants, define his patterns and conjure a mood of abundant romance. Morris understood plants deeply, but he refrained from copying them. Indeed, he denounced "sham-real boughs and flowers", and instead translated their detailed three-dimensional forms into flat patterns, with little depth between foreground and background, often taking inspiration from Renaissance and Islamic motifs. It's a beguiling combination which continues to inspire interior design today.

The power of pattern
At the heart of William Morris's designs is a remarkable use of pattern. There is something melodic and methodical about the repetitive motifs in his prints which brings a sense of calm alongside the busy maximalism. His designs have a wonderful combination of  familiarity and optimism which is perfect for creating a welcoming home. And because the designs have such a pleasing rhythm and flow, they can work well in both small and large spaces, and as wonderful accent prints on sofas, chairs and beds.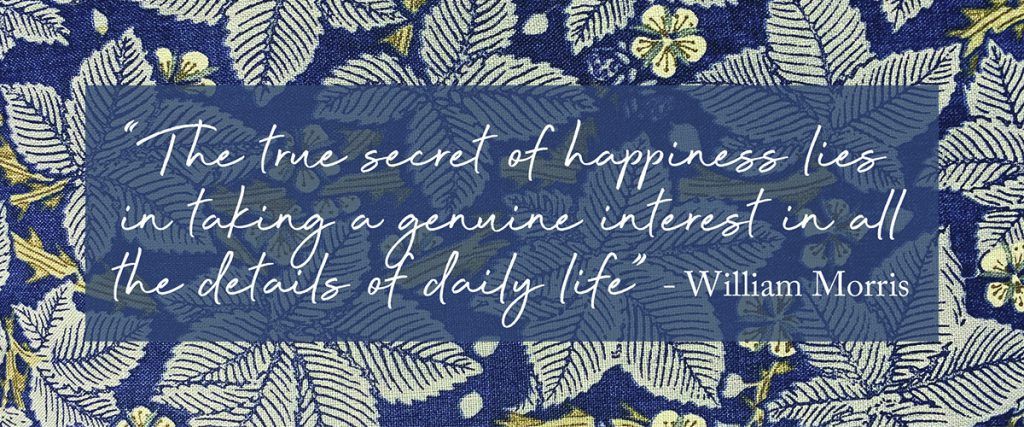 The passionate pioneer with an enduring influence
William Morris's influence crosses many disciplines. An extraordinary person who played a significant role in the Victorian period, his life and work have become engrained into our cultural life. More than a snapshot of a Victorian artist and his cultural environment, William Morris's print legacy, continues to evolve, refreshed and updated by it's custodians. It's popularity for interiors has not remained constant but it has stood the test of time.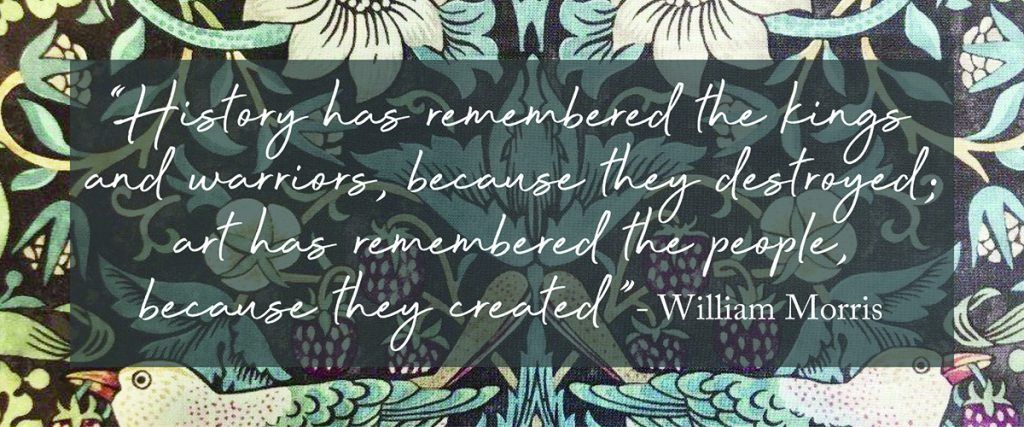 Where to see William Morris designs?
If you would like to see the splendour of Morris, we'd heartily recommend a visit to one of the stunning properties which feature his fabrics and wallpapers in situ. Within the National Trust, you can visit Red House, in Bexleyheath, Kent, Standen House in West Sussex, and Wightwick Manor, Wolverhampton. Kelmscott Manor in Oxfordshire, the country residence of Morris from the 1870s, is also open to the public. Large collections of his work can also be found at Sambourne and Leighton House in Kensington, and at the William Morris Gallery in Walthamstow, London.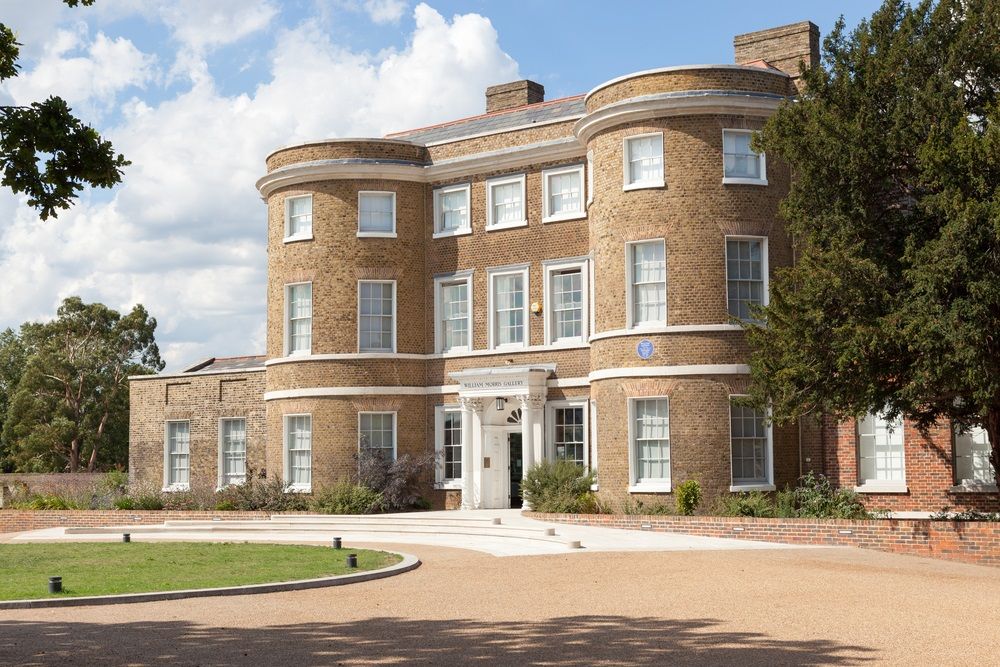 And if we have whetted your appetite, and you are full of inspiration, do come and visit us at your local sofa shop. We have a large range of Morris & Co prints in-store, so you can browse our fabric books at your leisure and talk with one of our design consultants about your ideas for furnishing your home with a William Morris print.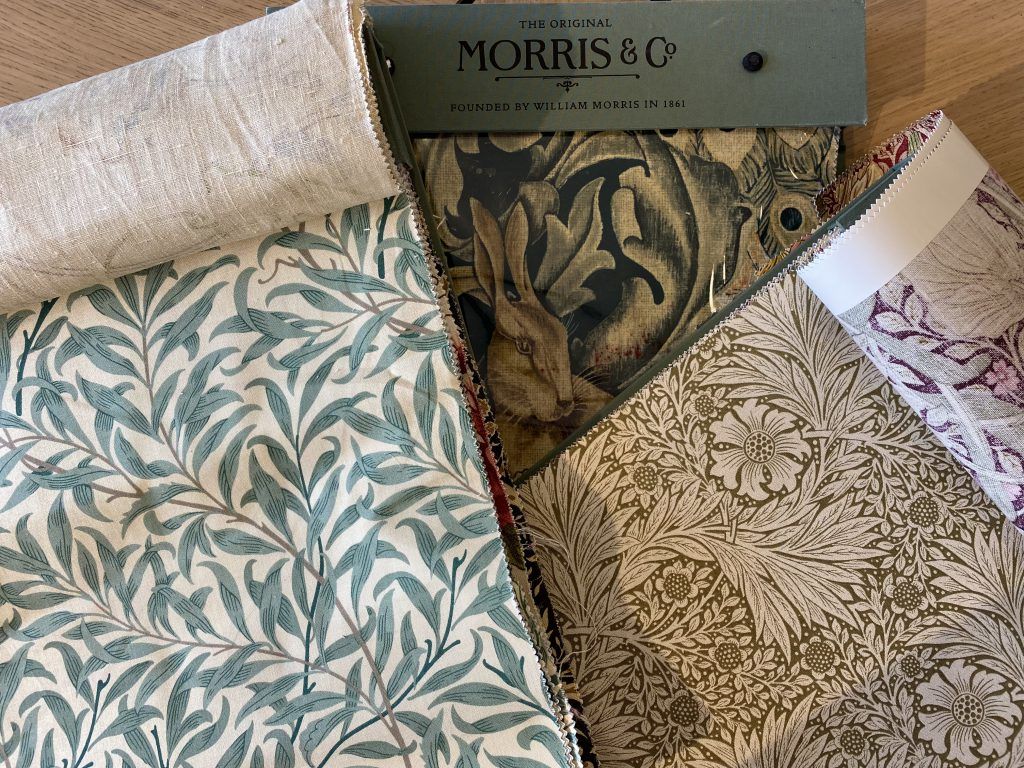 A selection of our Morris & Co fabric books for you to browse through in-store