In earlier centuries, the linen cupboard lay at the heart of the home, the quantity and condition of its contents a key marker of the quality of the household that resided there.
Times are different, but this characterful and durable fabric still deserves a central place in your home. Here we share some of our top reasons for choosing a linen sofa for your home.
Reasons for choosing a linen sofa
Linen ages gracefully
Linen's soft, almost silky texture evolves over time. Few other fabrics share this quality of improving with age. Like your favourite linen shirt, a sofa upholstered in a linen fabric will gracefully mature, staying in beautiful condition for any years to come.
It's easy to live with
Breathable, absorbent and durable, linen is perfectly suited to modern living, resisting dirt and stains better than many fibres. It does not pill easily and produces little lint. As a natural product, linen is hypoallergenic and pathogen-resistant due to its wicking and moisture-retention properties making it a good choice for living room furniture and beds.
It's incredibly versatile
Linen will sit well on any piece of furniture, from a snuggler, sofa, bed or footstool. The versatility of this classic fabric knows no bounds, which is why it is such a popular, timeless choice.
Linen fabrics, in various weights and forms, feature strongly across our fabric collections. There is a wealth of choice and a linen to suit all interiors and lifestyles.
Alongside our range of plain linens in natural tones, you'll find woven stripes and a plethora of fresh floral prints.
Striped linens
Bold, crisp and elegant, our woven striped linens work well across our bespoke range. Teamed with complementary scatter cushions, the classic striped linen sofa strikes the perfect balance between modern and traditional.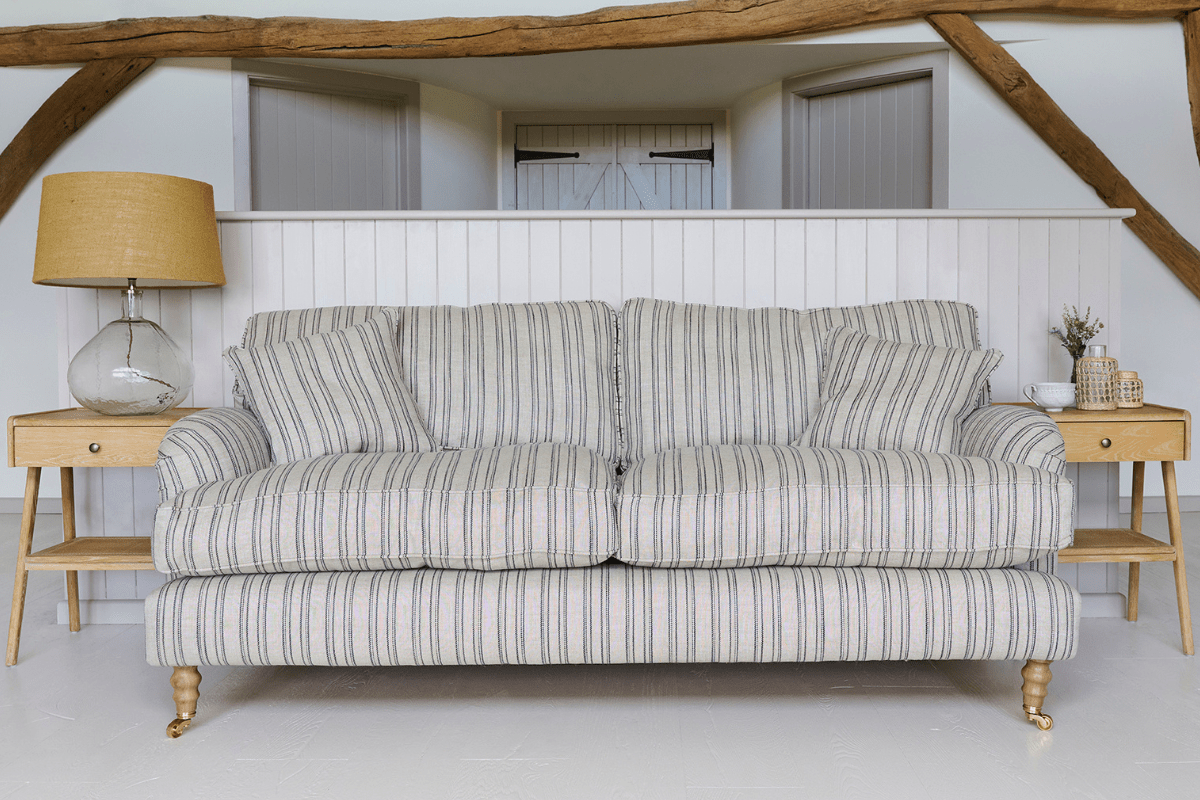 Alwinton sofa in Hovingham Woven Linen Stripe Blue
Floral linens
Incredibly soft and inspired by the beauty of flowers, our exclusive floral linens bring forever blooms into the heart of your home, whether you are looking for something bold and eye-catching, soft and blousy, or a subtle floral as delicate as a scent on a breeze in spring.
Snape chair in Floral Linen Shangri La Spice
A sustainable choice
The fibres used to create the linens in our exclusive and signature collections make a journey from field to fabric characterised by expert skill and sustainable practices. The flax plant, from which the linen is made, is sufficiently irrigated through natural rainfall and there is very little waste during production, as every part of the crop is put to good use.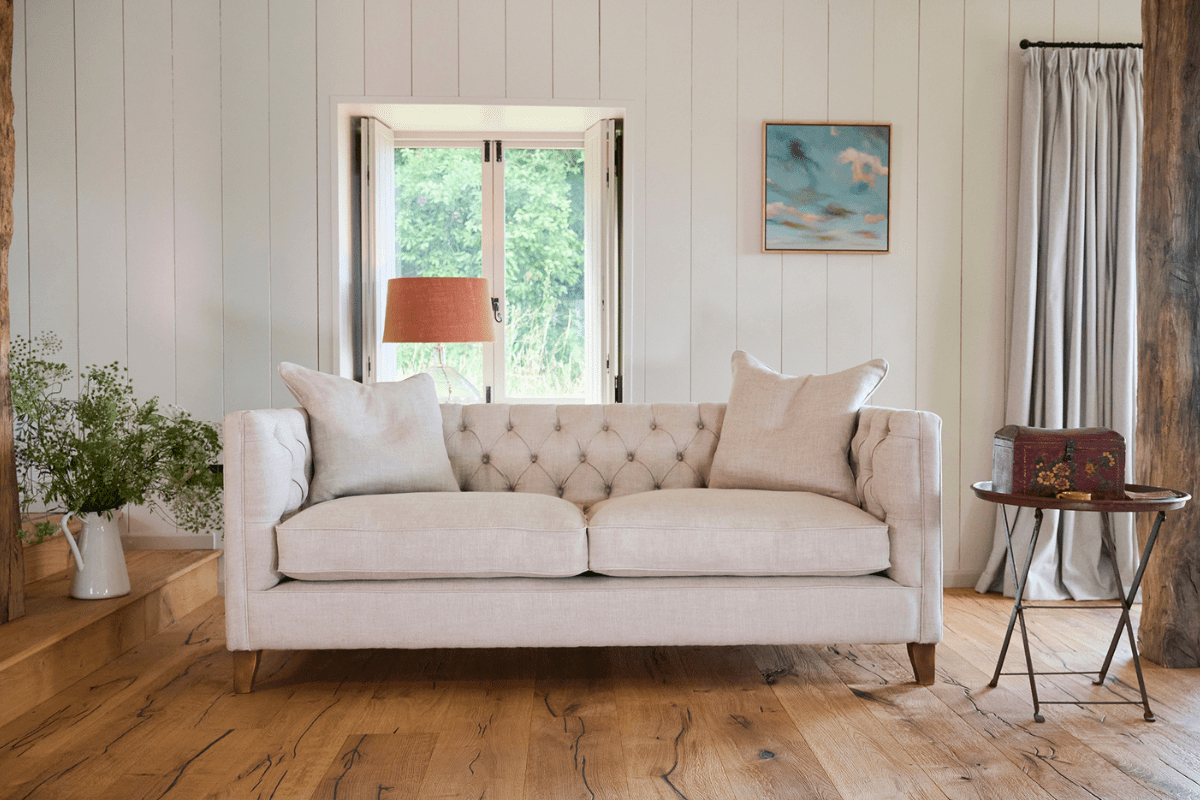 Haresfield sofa in Sole Linen Natural
When choosing furniture that will dwell in your home and delight your heart for years to come, the understanding that this beautiful, tactile fabric is one of the world's most durable and sustainably produced fibres gives a reassuring sense of continuity, of time and place.
If you are looking for a linen sofa, chair or bed that suits your home and interior style, discover our full range and order your free fabric samples today.