A sofa is one of the largest investments you will make for your home. We spend a lot of time on our sofas; whether it be snuggling up to watch a film, sneak in a chapter of our favourite book, or even to sit with our laptops and work from home.
Comfort, lifestyle and aesthetic are all things to consider when searching for your new sofa. Let us answer all of your questions and help you find the perfect bespoke furniture for your home.
What size sofa should I opt for?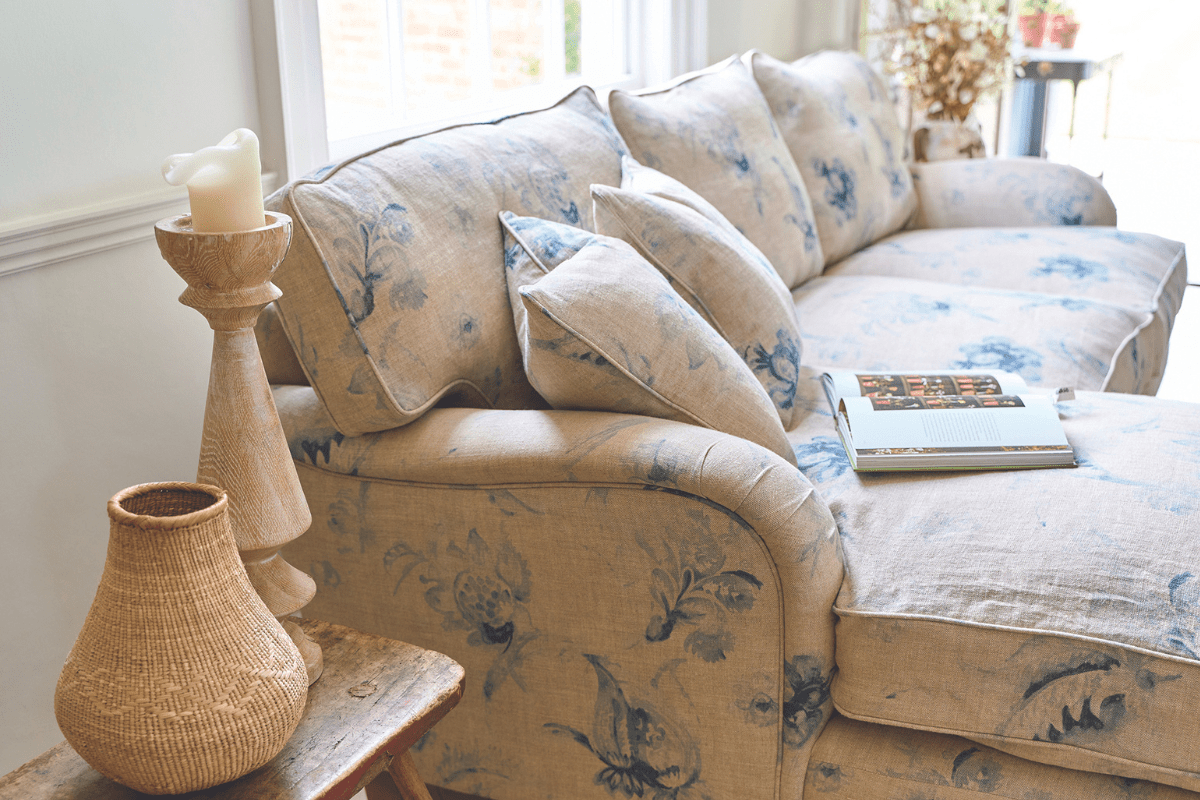 Alwinton Chaise in Floral Linen Lela Mystery
The first question to ask is how big do you need your sofa to be? If you're furnishing a spacious living area or film room, you might want to opt for a comfortable corner sofa such as the Hambledon or the Stockbridge, or one of our larger four seater sofas like our classic Alwinton or the soft and slouchy Helmsley.
The Midhurst, Petworth or Holmfirth are the ideal choice for furnishing a smaller living area, a hallway or perhaps a reading room. Alternatively, if you're looking for a smaller sofa that is really comforting, why not look at our range of snugglers?
We advise that you always measure your room before you pop in to see us. That way you'll know exactly what space you're working with, and it will help our design consultants to advise you on the best sofa for you. You can also view the measurements of our sofas online.
Which style will suit my room?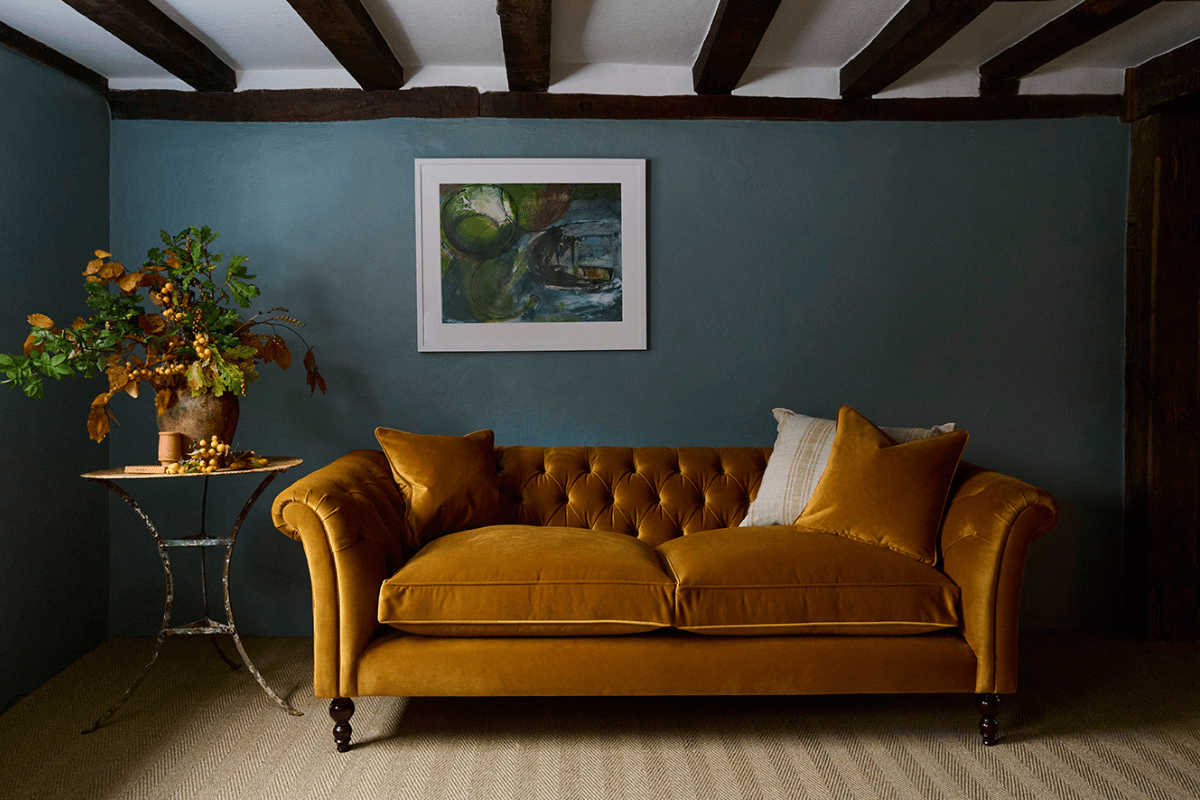 Sudbury Sofa in Linwood Omega Velvet Cognac
Your aesthetic and theme of your home will have a part to play in which sofa you choose. If you're furnishing a contemporary apartment, you might want to opt for the Stourhead, a firm favourite for lovers of modern design.
If you are looking to achieve a more antique feel within your home, consider a timeless Chesterfield such as the Orford or sleek, buttoned Sudbury. There's also the fabric to consider too, but we'll come onto that in a moment!
Our design consultants are on hand to help you make that very important decision, and you can always experiment at home with our AR feature so you can see first hand our sofas in your room.
Which fabric shall I choose?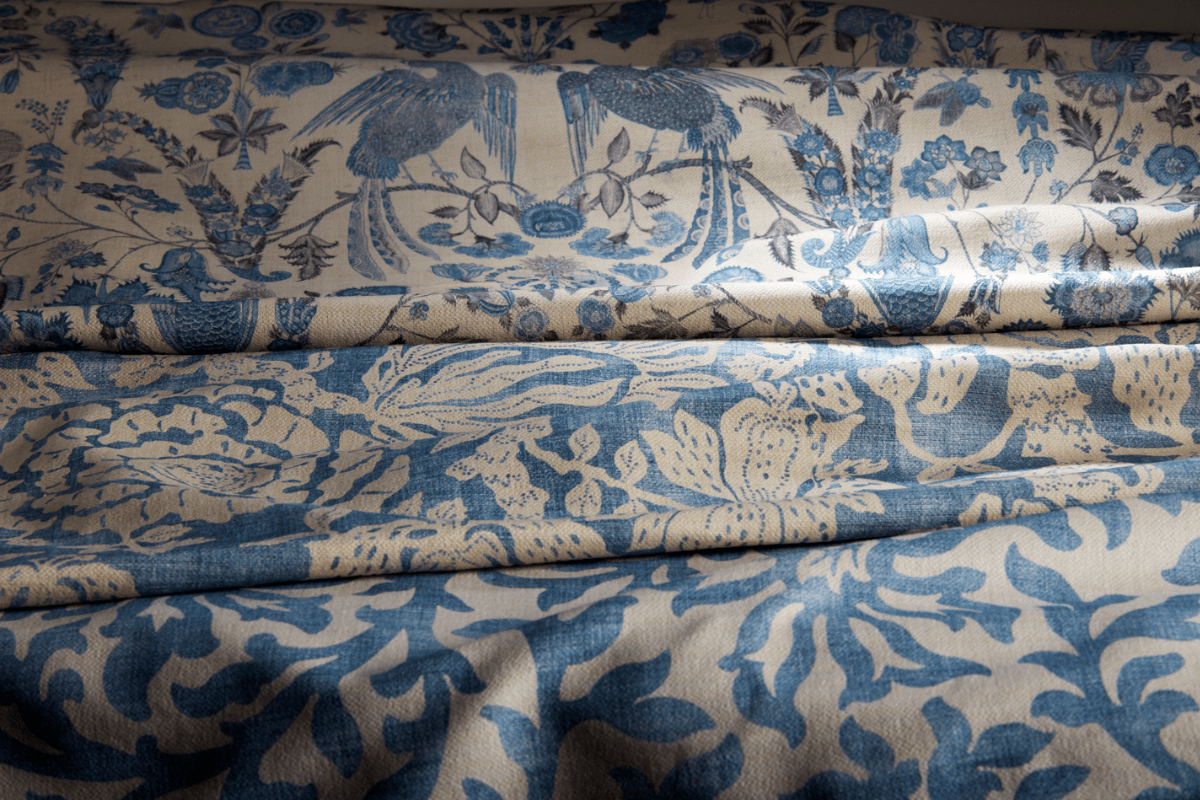 The beauty of Sofas & Stuff is that we have an amazing array of fabrics for you to choose from. Whether it's a lightweight, elegant linen or a vibrant soft velvet, a muted neutral or a showstopping print.
It's important to choose a fabric that suits your lifestyle. If you have furry friends, a pet-friendly fabric is advised. Our expert design consultants will be able to advise you on which fabric will be best for you.
If you'd rather browse online, you can order up to eight free fabric samples to be delivered to your door.
Which cushions should I choose?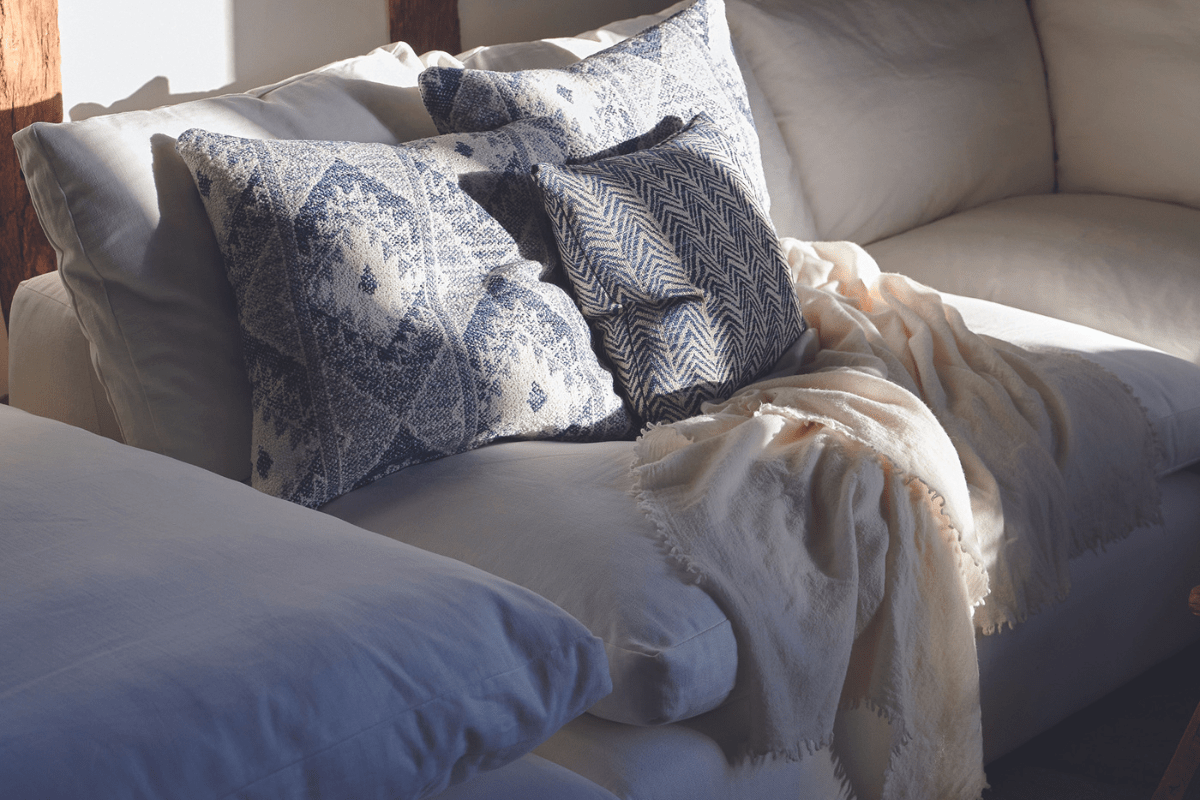 Big Softie Straight Arm Corner Group in Romo Linara Coconut
It's so important to try out the different cushion fillings in our showrooms to make sure your new sofa is exactly how you want it to be. Choosing your sofa filling all comes down to the kind of comfort you are looking for.
Whether you're looking for the firm, supporting comfort of fibre, or the cosy sink-in feeling of feather cushions, our team are on hand to help you make the right decision.
You also have the option to have Quallofil Blue Eco Fibre cushions, which are made from recycled ocean-bound plastic. It's estimated that 50% of each cushion is made from 200 plastic bottles that would otherwise make their way into the sea.
The finishing touches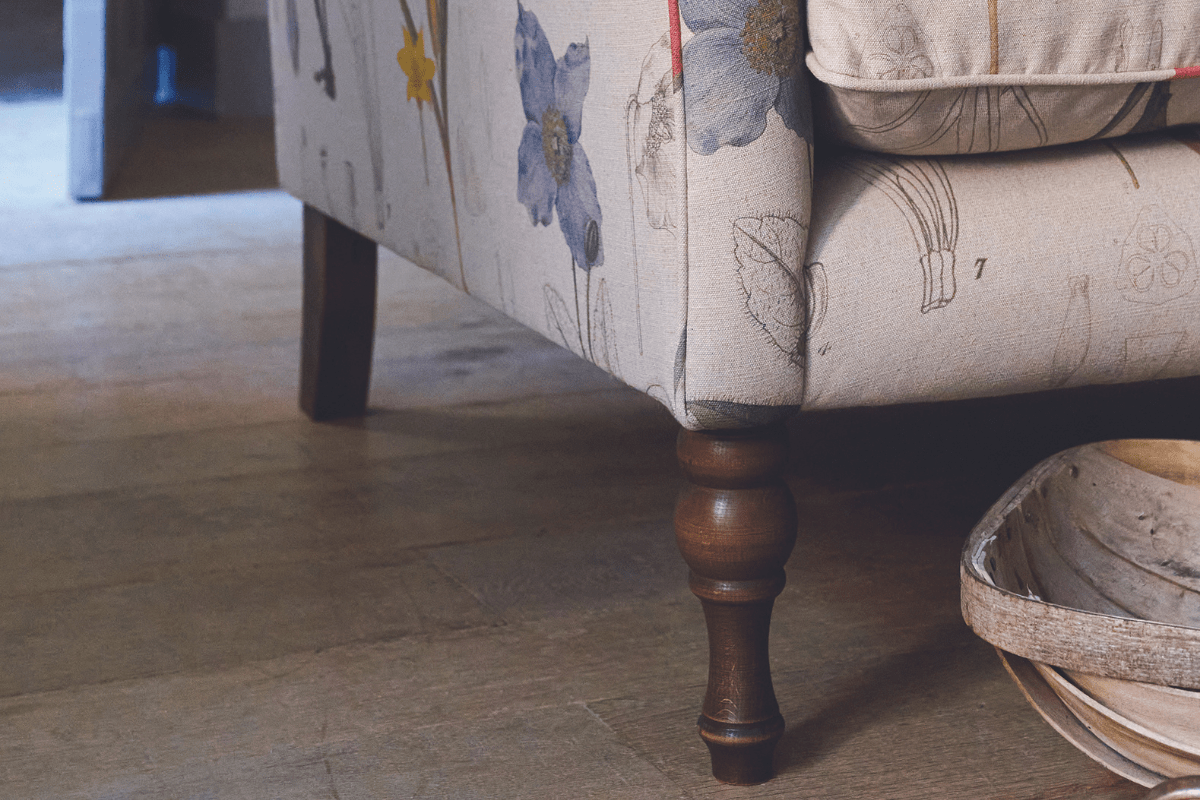 Brunel Sofa in RHS Lilian Snelling Design
You've chosen your perfect sofa and fabric, now it's time for the finishing touches. On some of our sofas, we can offer a change of feet to complement your new furniture. All of our oak feet are available in a variety of stains and finishes with brass or chrome castors; your expert design consultant can show you these different options in our showroom.
Discover our full range of beautiful bespoke sofas here, or book your design appointment at your nearest showroom.