We are thrilled to announce our partnership with the Royal Horticultural Society (RHS) and to give you a sneak peek of the enchanting new fabric collection that has come from this exciting collaboration.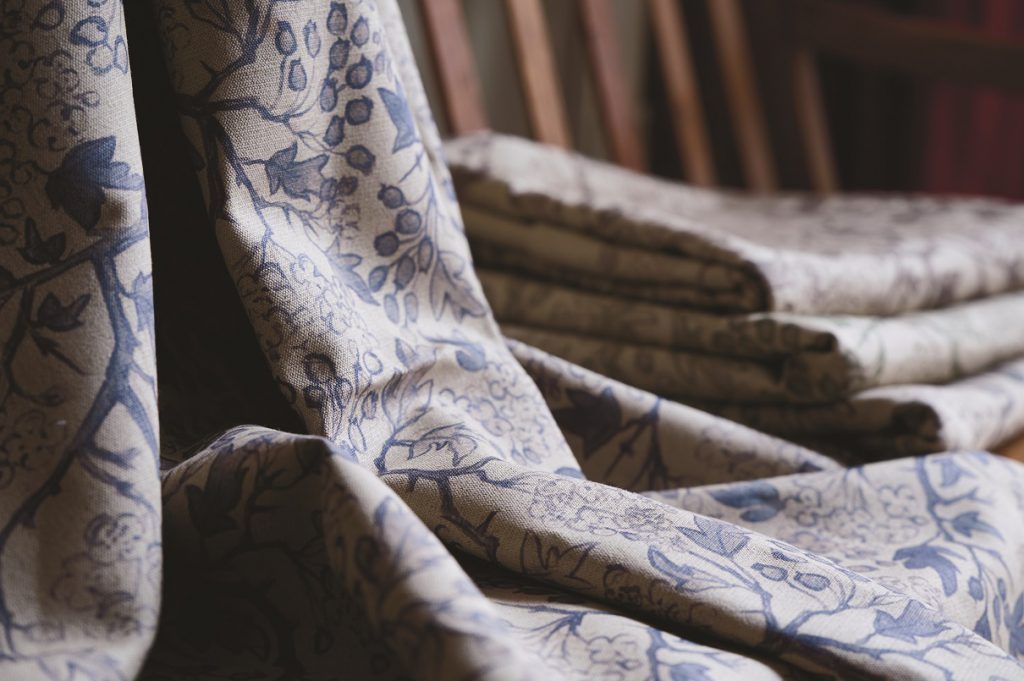 Furnishing fabric inspired by plants and the history of garden design
Our new RHS 22 Fabric Collection will launch later this month at the RHS Chelsea Flower Show. It is inspired by the archives of the RHS Lindley Collections – one of the world's finest collections of botanical drawings, paintings, and literature – and draws on the works of botanical artists and garden designers from the 17th through to the 20th centuries.
The designs are beautifully varied, yet strongly complementary to each other. The result is an elegant, intimate collection grounded in soft, natural tones, with rich pops of colour from the featured illustrated fruits and flowers, that will work across a wide range of interior design styles, fabric types, colourways. The fabrics can be used across any of Sofas & Stuff range of British handmade bespoke sofas, chairs, beds, footstools, and cushions or purchased as fabrics for curtains and blinds or other soft furnishing projects.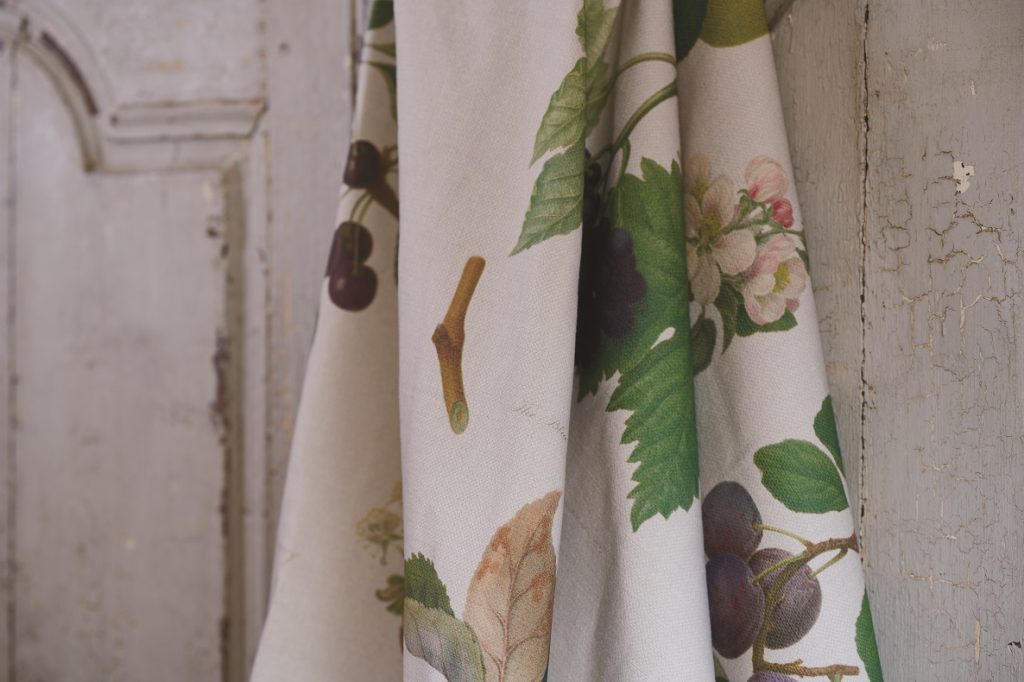 Botanical beauty
Three of the designs feature detailed sketches from renowned botanical illustrators, William Hooker (1779 – 1832), Lydia Penrose (1787 – 1842) and Lilian Snelling (1879 – 1972) respectively. In each case, sketches and paintings by the artists sourced from the RHS archive by our founder CEO, Andrew Cussins, have been artfully assembled to create an exclusive design that reflects the range and skills of the original artists and tells a unique story.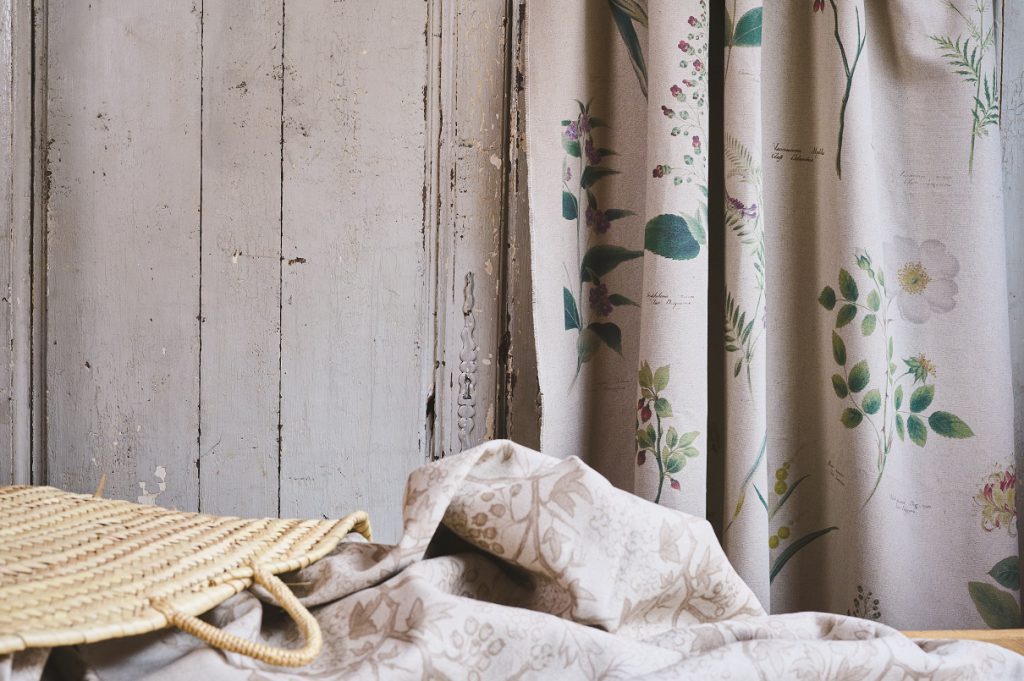 Contemporary history
A more graphical and geometric interpretation of the rich RHS horticultural archive is presented in two of the other fabric designs. These are based on 17th century Knot Gardens and though rooted in garden history, these fabrics will work wonderfully in contemporary interiors.
Once again, the designs are rooted in soft, neutral grounds on both linen and cotton mix fabrics, and are presented in six nature-inspired tones ranging from inky blue through a palette of soft greens through to warm ochre and brown.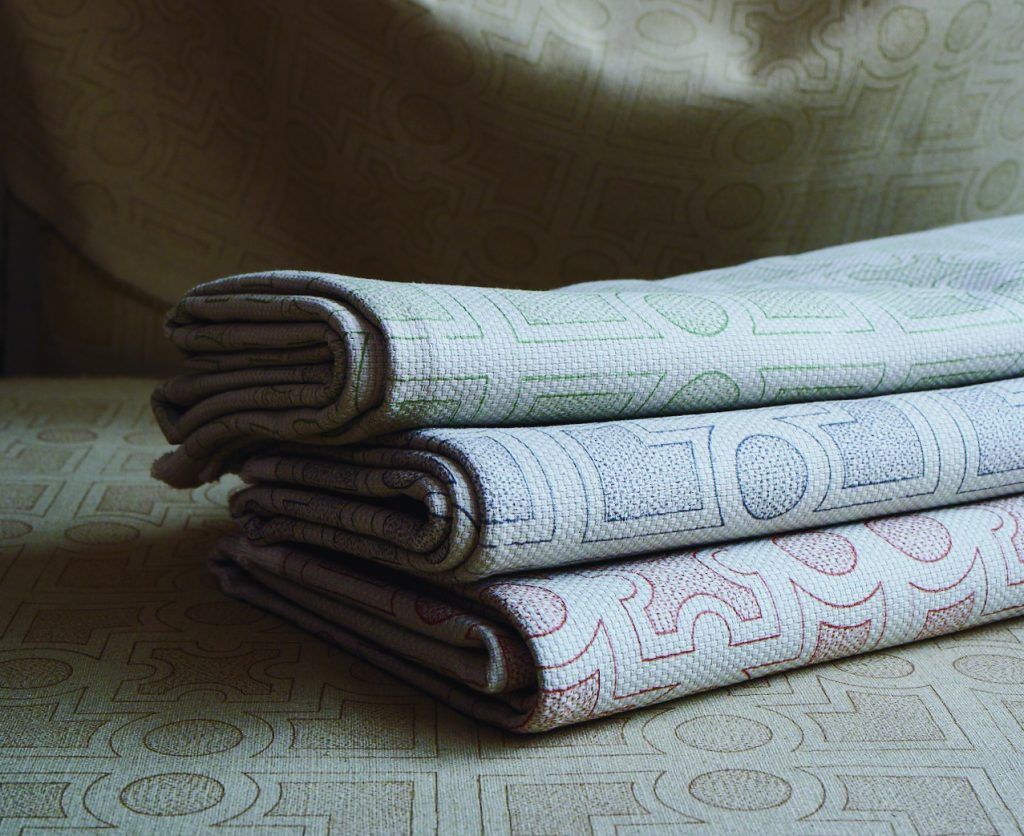 A fabric celebrating the 'artist-gardener', Gertrude Jekyll
The final fabric features a design from one of Britain's best-known horticulturalists and garden designers, Gertrude Jekyll (1843 – 1932). An enchanting original sketch by Jekyll of a floral and leafy spray has been reproduced and repeated, creating a tumbling design across the fabric which feels both fresh and timelessly romantic.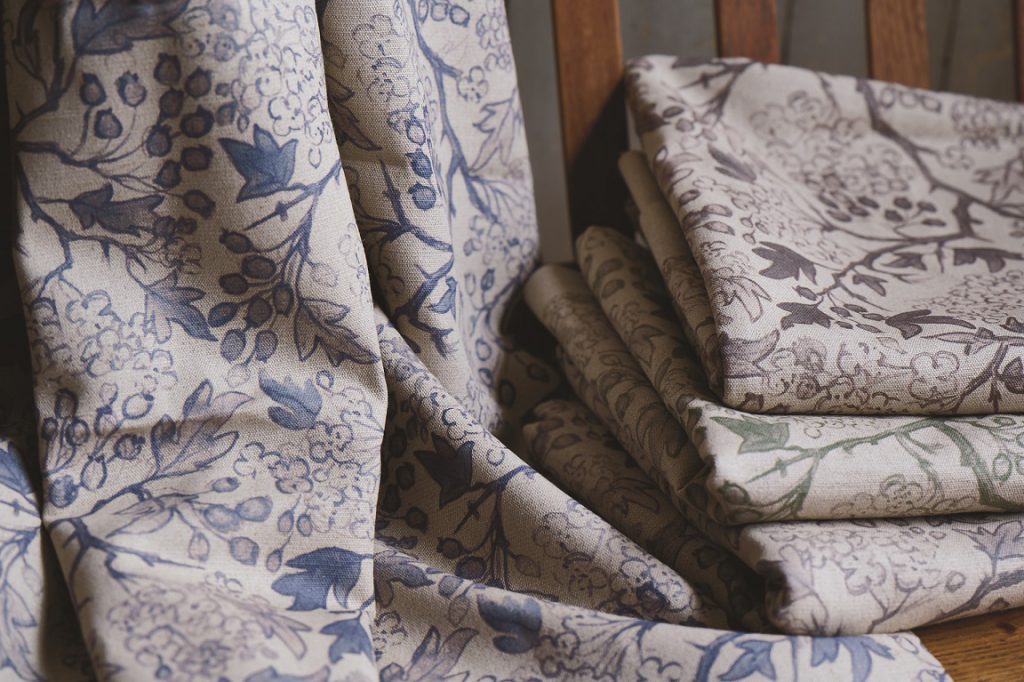 A shared love of plants and gardening
Here at Sofas & Stuff, we know from conversations with customers and colleagues how much gardening and plants enrich their lives. We are excited and honoured to be able to bring elements of the RHS archive to life, and reflect the rich horticultural history and ongoing love of plants, gardens, and gardening in this exclusive new fabric collection.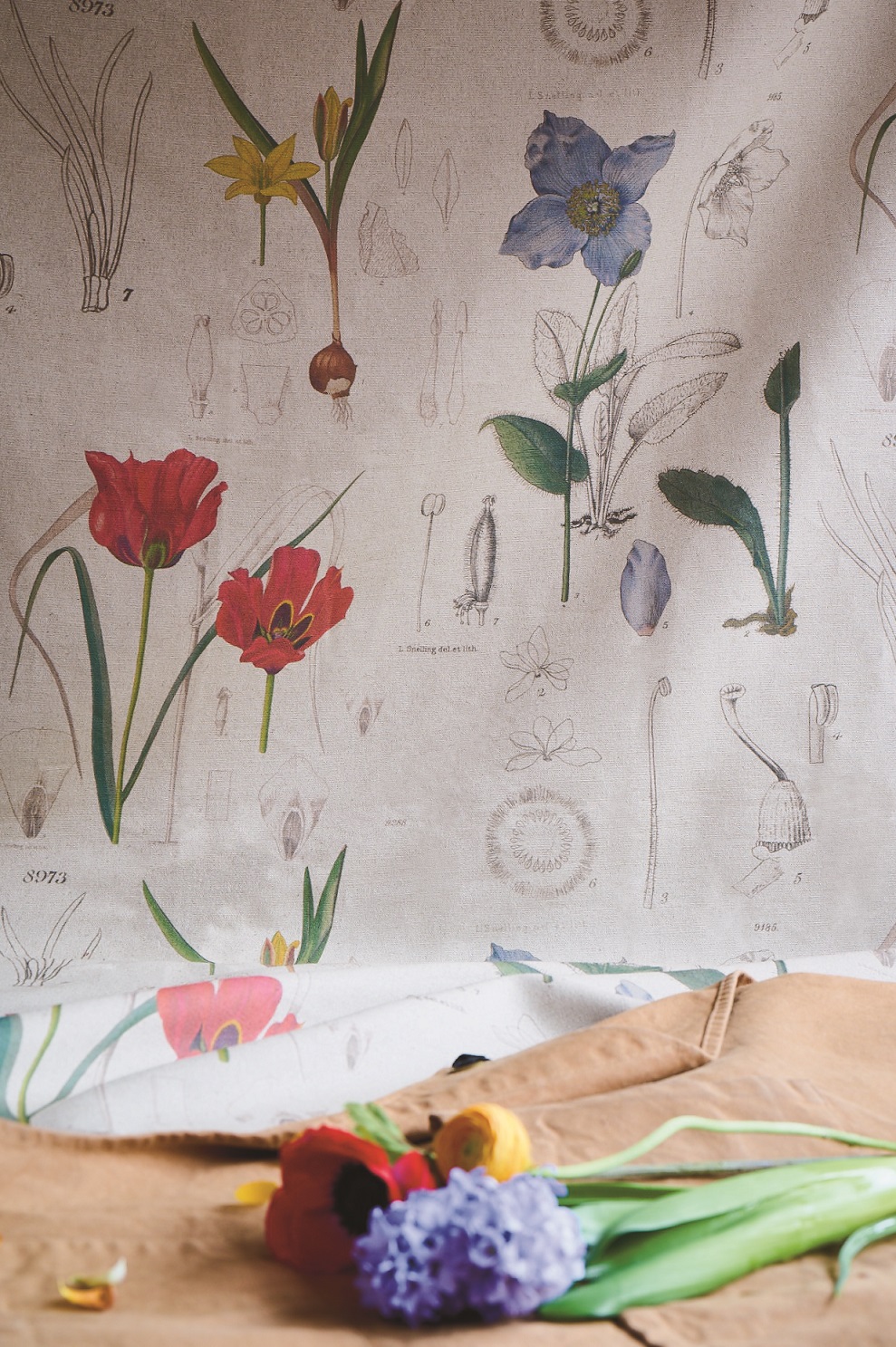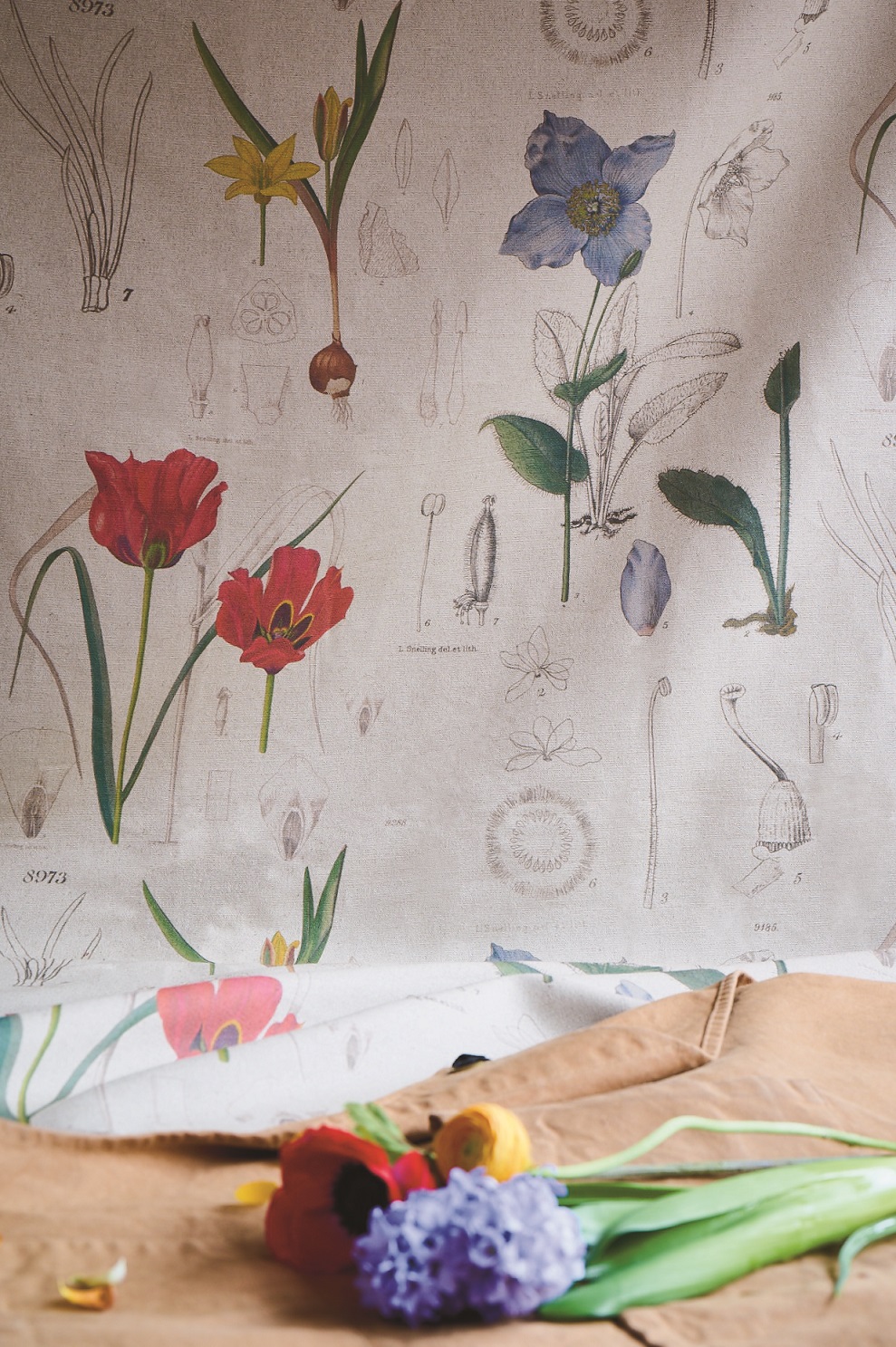 See us at RHS Chelsea Flower Show
The full RHS 22 Fabric Collection will be exclusively previewed at our Stand (AR597) at the Soane House Installation at the RHS Chelsea Flower Show from 23rd to 28th May 2022, unveiling the designs in a situation that reflects both their origin and inspiration.
If you would like to be among the first to hear when the new collection is available online and in showrooms, and to find out more about the stories behind the designs and the inspiration we found among the remarkable archives of the RHS Lindley Collections, be sure to sign up to our newsletter and follow our updates through our social media platforms.

The Royal Horticultural Society. The Royal Horticultural Society and its logo, are trade marks of The Royal Horticultural Society (Registered Charity No 222879/SC038262) and used under licence from RHS Enterprises Limited.