It's tempting to think about the armchair as the 'best supporting actor' in the room, with your sofa rightly taking the limelight, but let's consider its particular virtues and why it's worthy of its own round of applause. For one thing, whereas you usually need to share your sofa, you can claim a chair as your own. And here lies its special power – its individuality. Upholstered chairs can be as distinctive as the space you want to furnish and, equally importantly, as the people who sit in them. Choose well and it will become one of your most loved pieces of furniture.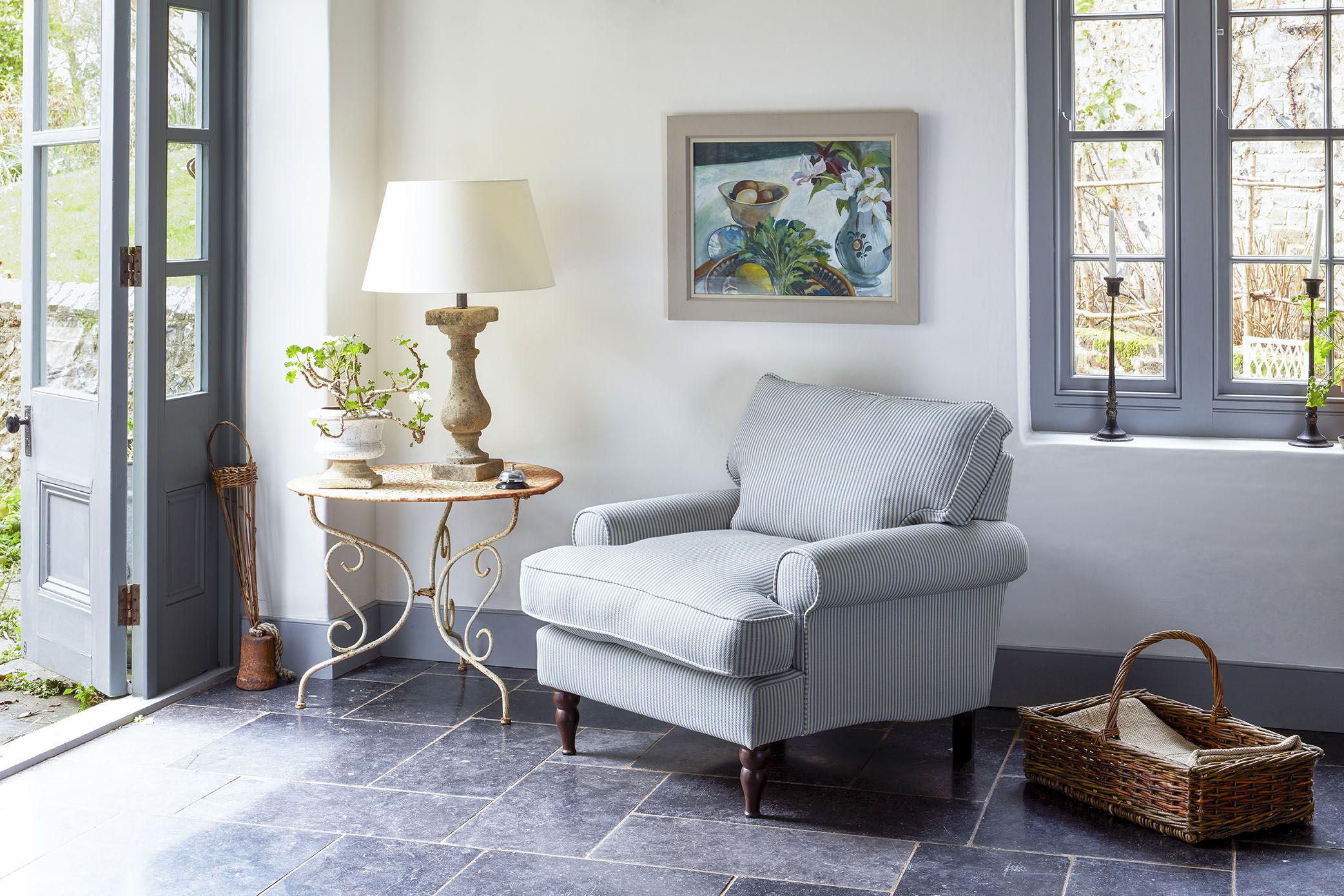 Be a little more like Goldilocks
Our advice when choosing a bespoke armchair is to try out different models and pick the one that feels comfiest for you. But even before you try our chairs for size, spend some time considering how you will use it. Decide where you want the chair to be, and what its principal purpose is.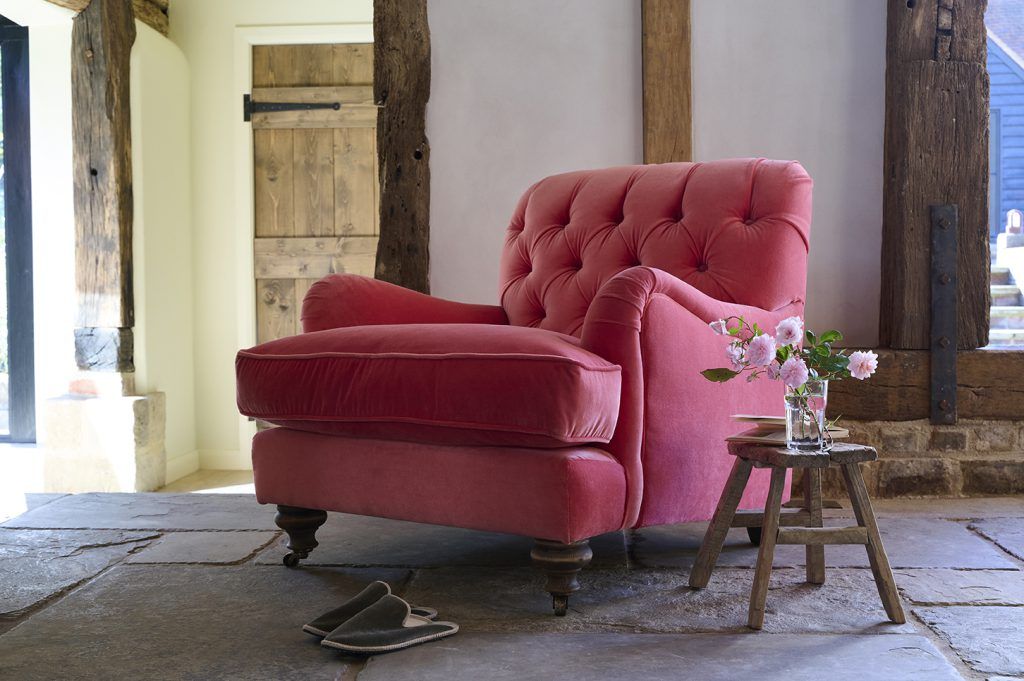 An armchair for rest and relaxation
Are you looking to create a little enclave for yourself – a space where you can grab a little time, to do whatever helps you relax – be it reading, sewing, even a spot of screen scrolling? Think about how you like to sit. Are you a-feet-tucked-up on the chair kind of person, looking for a generous, wide-seated chair, to settle down in? Consider what activity you might do while seated and how this might influence the shape of the chair. For instance, would you like it to have a lower arm to rest your elbows or to position your laptop on the side while you catch up on your emails, like our Lyndhurst chair pictured below?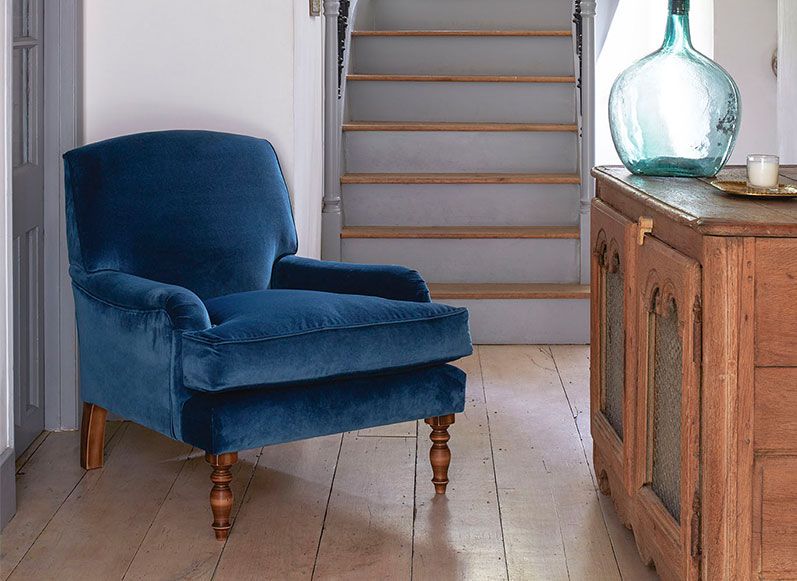 Or maybe you're after a more upright position, perhaps an armchair like the Whitewell with a higher winged back to support your head and neck while you have a little snooze?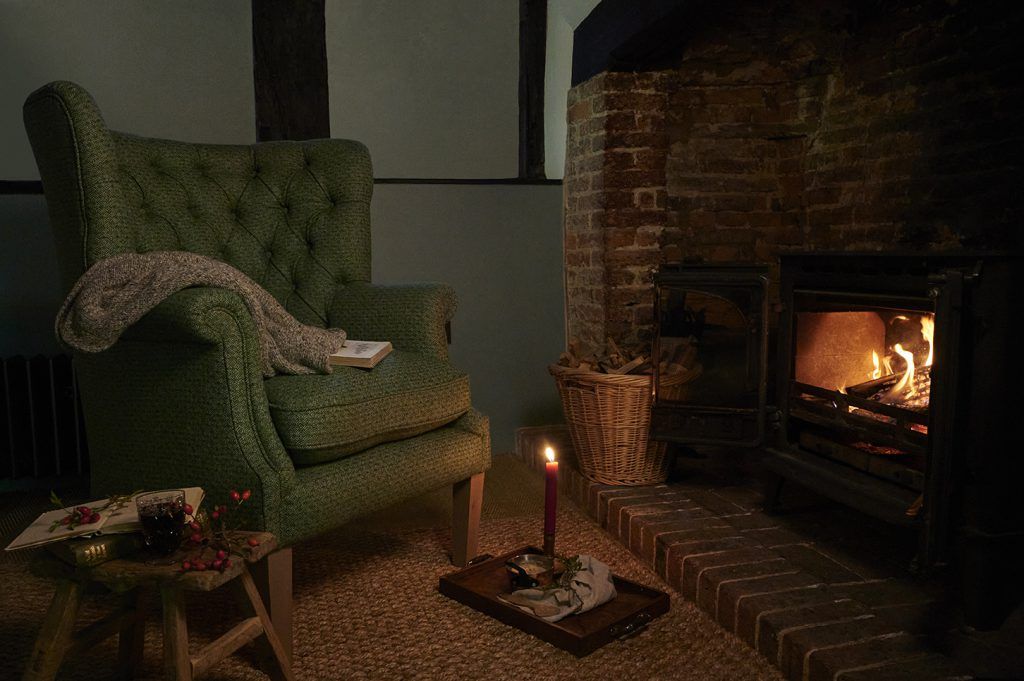 Occasional chairs for chat and conviviality
We share the best times when we're relaxed and sitting comfortably. By adding a pair of upholstered chairs into your living space you can create the perfect spot to sit down and natter with a friend. Choose from our large range of occasional armchairs, all beautifully designed and handmade in Britain.
When you want to perch on something practical yet pretty, consider the compact Tisbury, with its shallow seat, curved, buttoned back and elegant Howard arms. A refined chair, perfect as an occasional chair for guests or to use in a bedroom or a hallway as a comfortable place to collect your thoughts or kick off your shoes.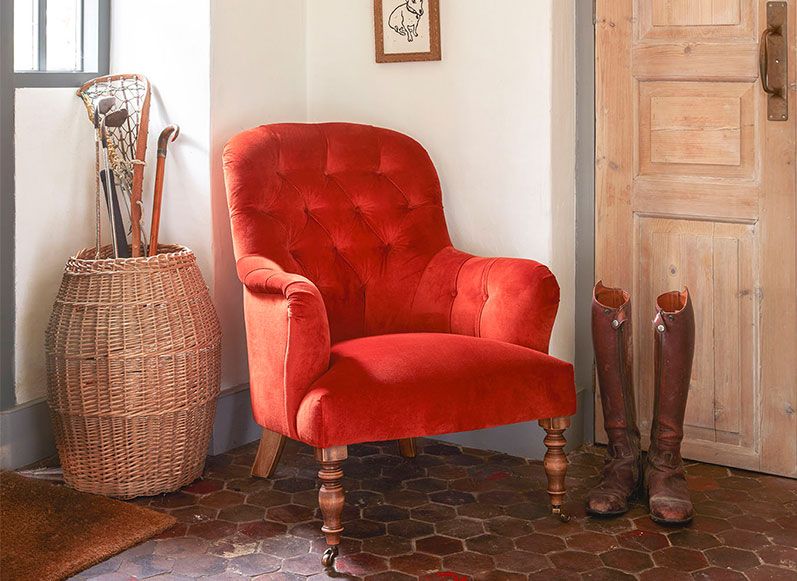 Think carefully, too, about the space you have available which will help you choose the right bespoke chair. Where space is limited, consider a smaller accent chair, such as the timeless Snape. This lovely traditional armchair has slender, low scroll arms, a fixed seat and elegantly turned legs.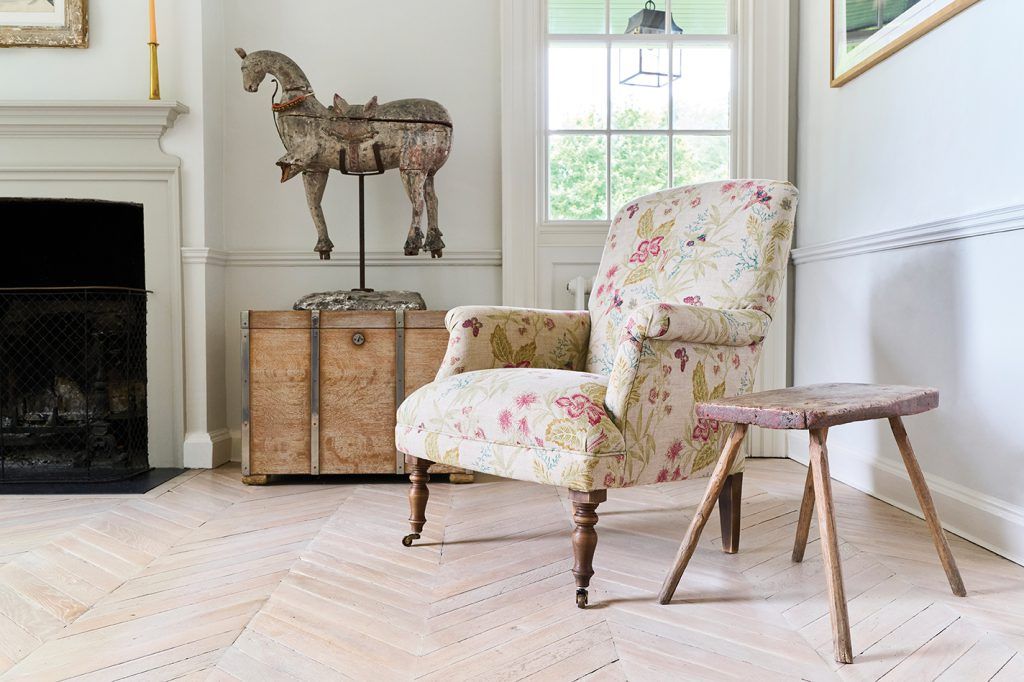 Are you sitting comfortably?… Chairs for storytelling and for sharing secrets
Carve out a special place to sit and share stories with the little people in your life – in the bedroom, the sitting room or even in the heart of the home, the kitchen. The Cooksbridge chair, with its deeply cushioned seat and back, will have them clambering onto your lap, begging for 'just one more'!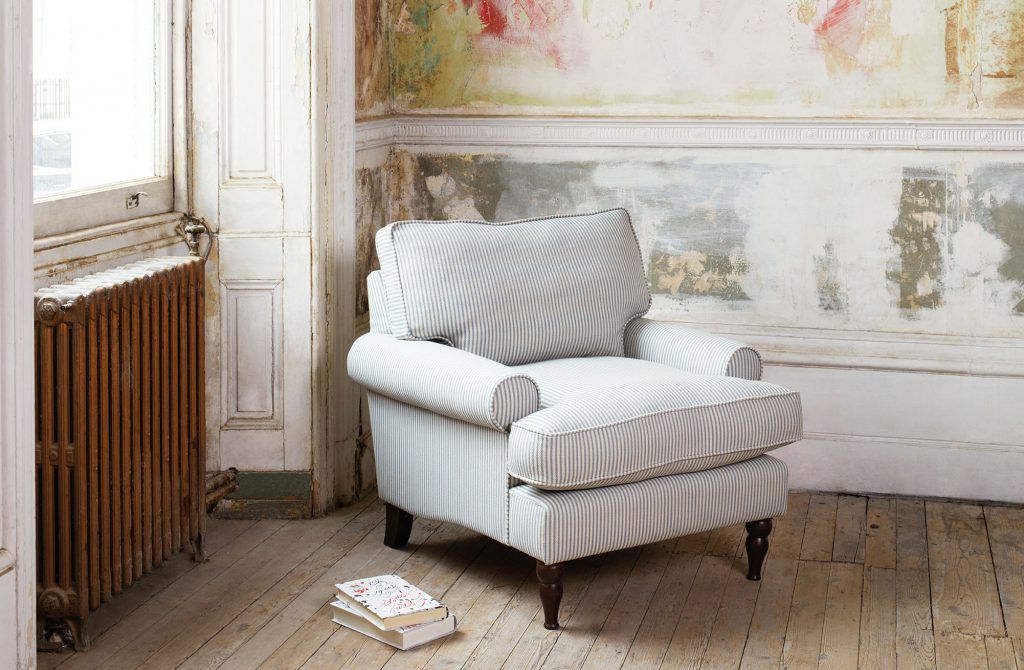 With its inspiration drawn from the elegant chairs found in gentlemen's clubs in 1930s France, the Montmartre chair is both stylish and snuggly comfortable. It's the perfect little chair for sharing conversations over an after dinner digestif.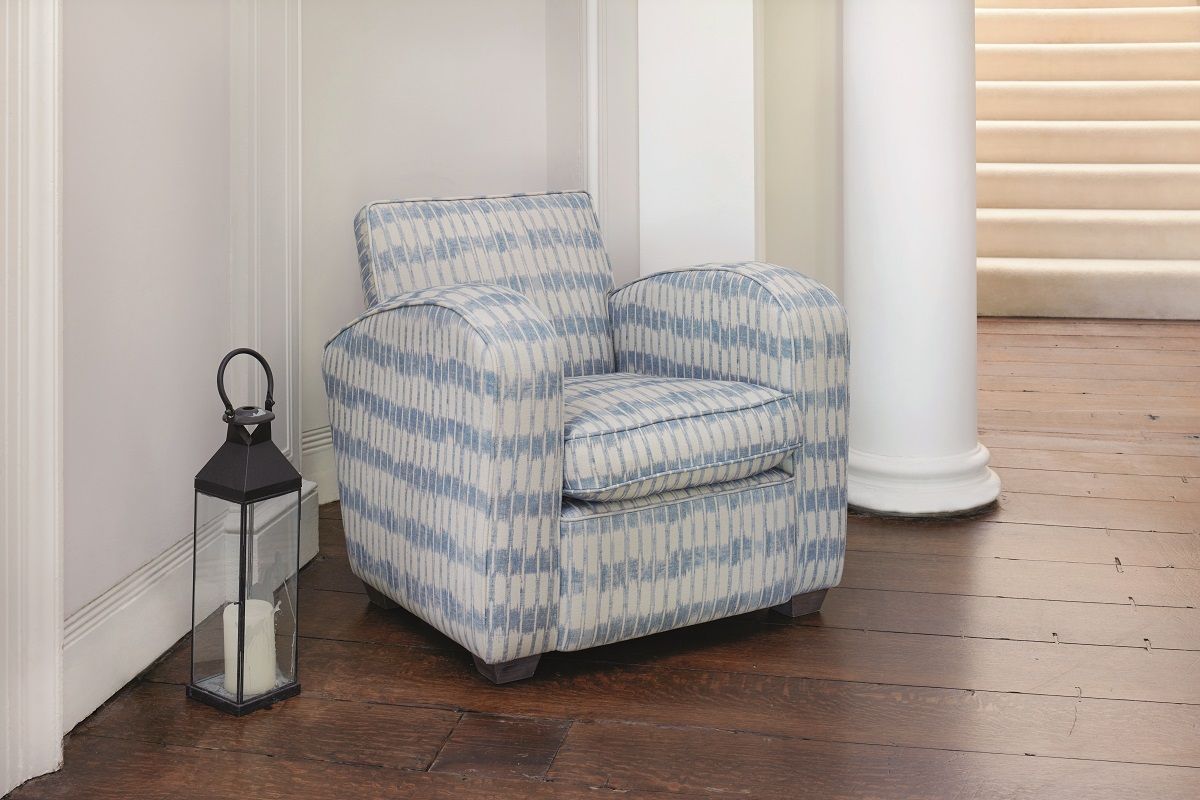 If space allows, why not introduce a snuggler (somewhere between a small sofa and a spacious armchair) where you can sit together sharing stories or putting the world to rights.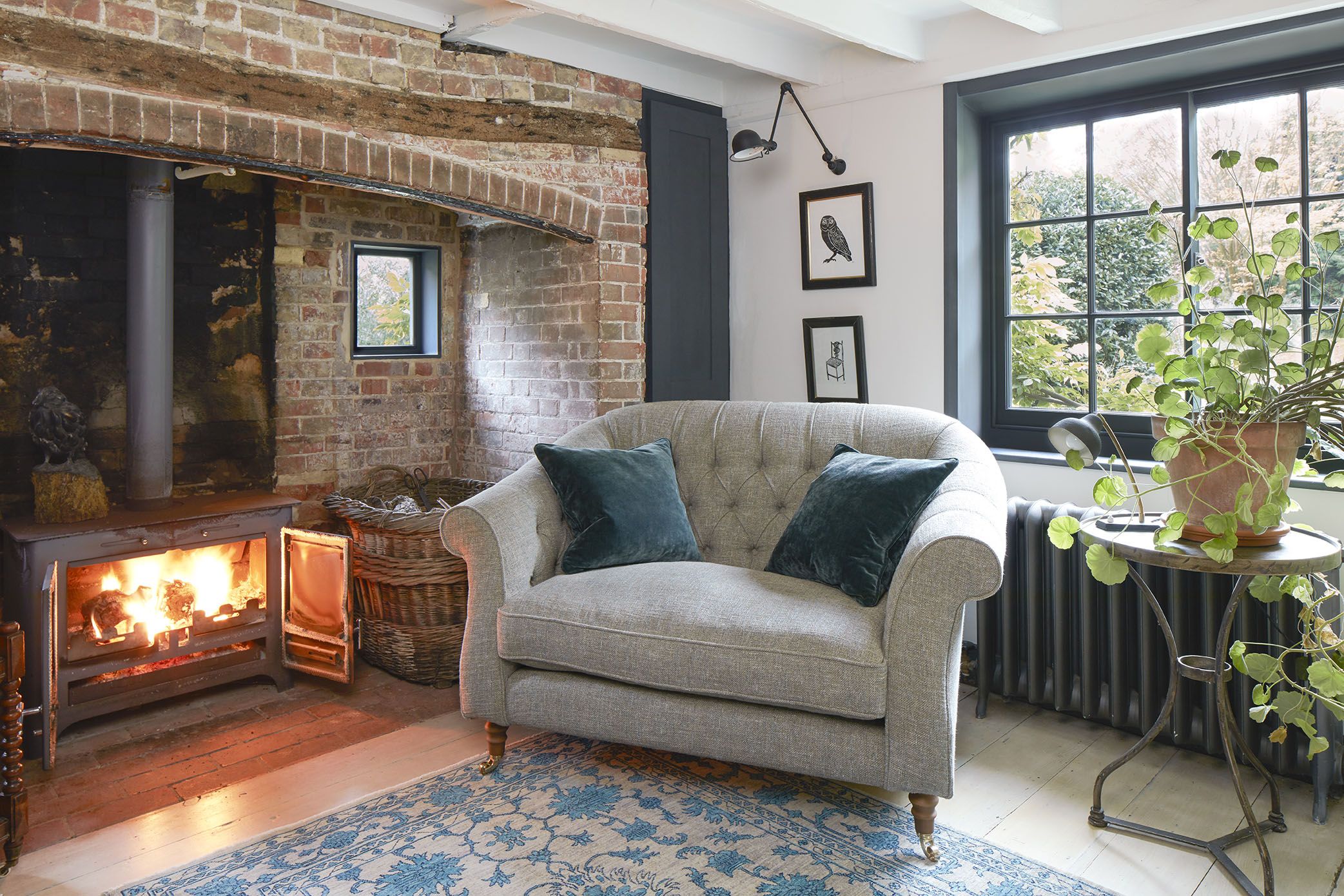 A range of different accents
A handcrafted accent chair can find a place in virtually any room, even in a bathroom if space allows, and is the perfect piece of furniture to add additional interest to a design scheme. Use it to fill an awkward corner, to introduce pattern or a contrasting pop of colour. The sophisticated Harwood chair with its low sprung back and elegant self-piped detailing, shown here in our limited edition Peruvian Collection handwoven fabric, is the epitome of an elegant statement piece.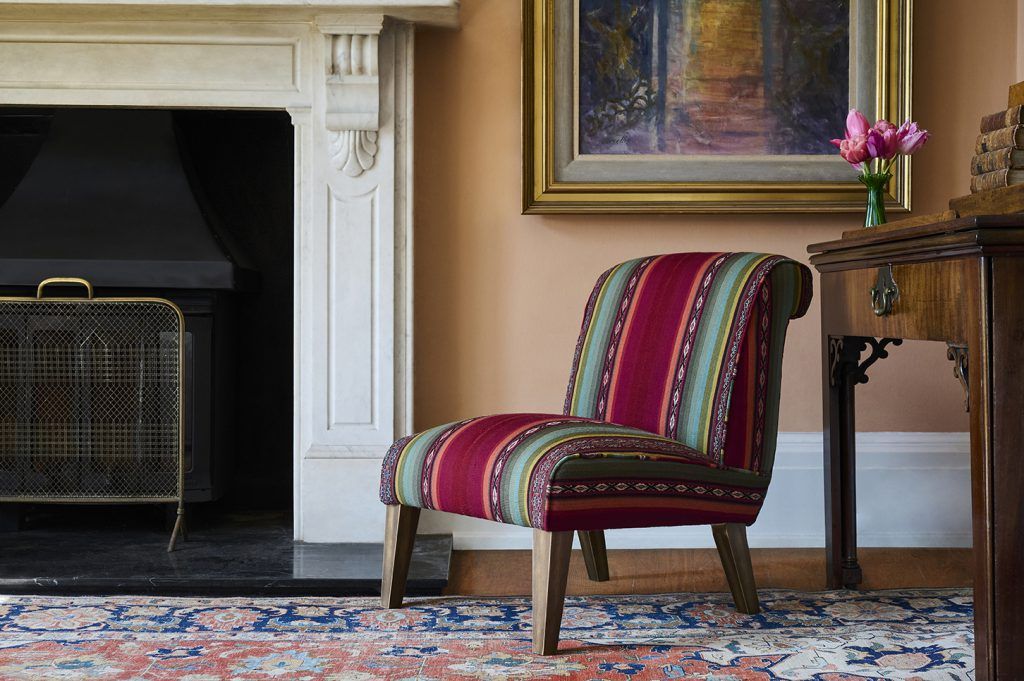 Adding a chair to a bedroom is both practical and helps to create a relaxing atmosphere. A convenient place to lay out outfits for a night out, or for the following day, but also a visual reminder to take your time, and enjoy the repose that comes from your own little sanctuary.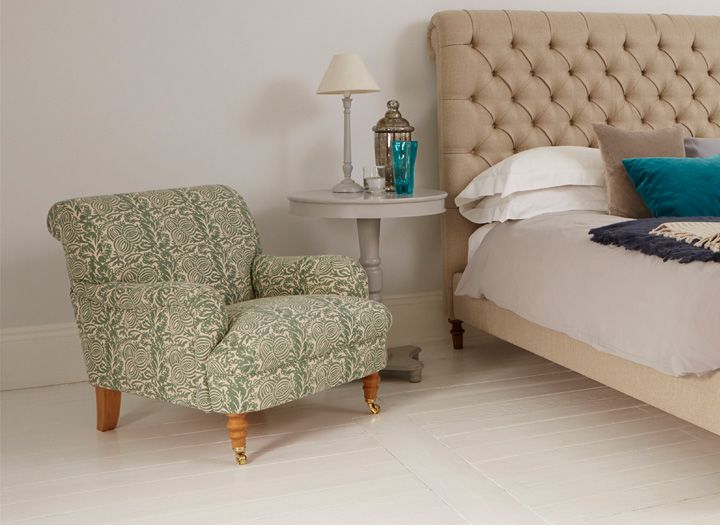 For that extra touch of luxury, consider an elongated chaise armchair, such as the Alwinton chaise, creating a comfortable spot to relax, read or meditate.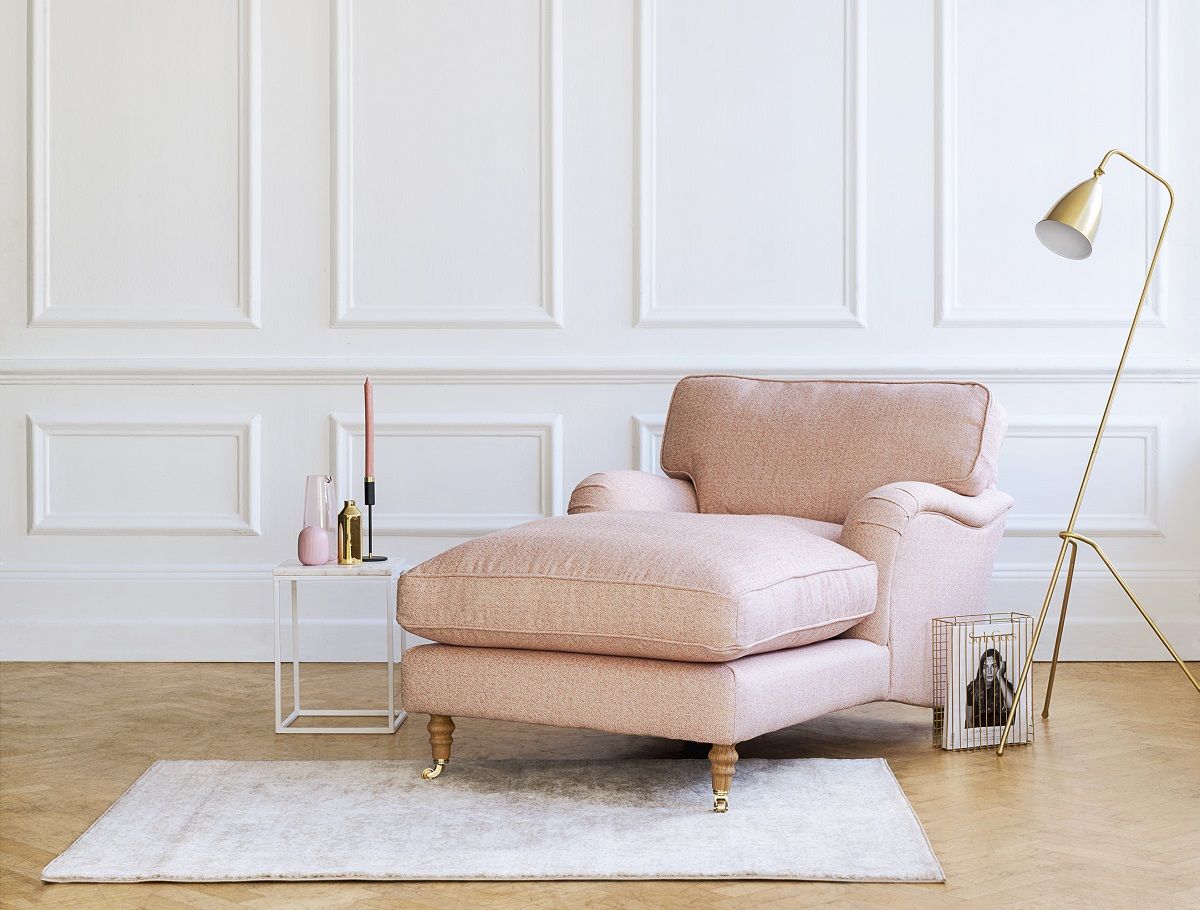 By offering you an incredible choice in fabrics from velvets through to Harris tweed, as shown below on our stylish Sennen chair, you can precisely tailor the look and feel of your armchair to suit your style and your space.
The right handmade bespoke chair for you
Firm and upright, wide and generous, compact and elegant or low and squishy – we can help you create exactly the right chair for you. Each of our upholstered chairs are handmade to order, so that every detail can be chosen by you. And with thousands of fabrics to choose from, including patterned florals and stripes, beautifully plain weaves and velvets with a luxurious texture, you can create the perfect bespoke design for your home. Add a side table or a reading light and you'll have your own special place to keep coming back to, time and time again.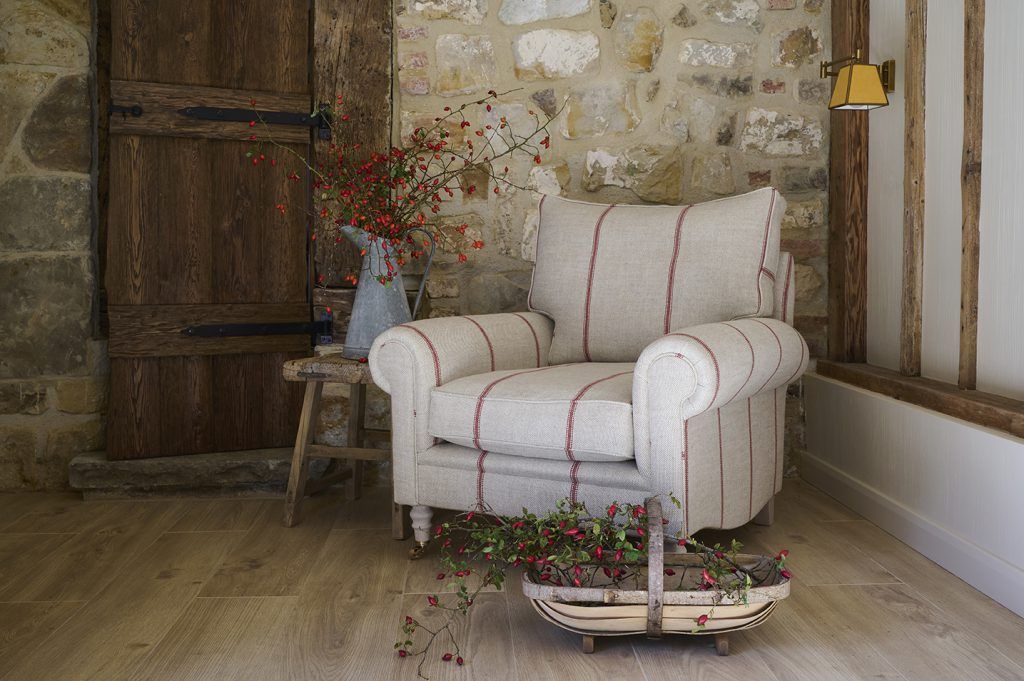 If we've whetted your appetite to find the perfect chair why not book a free design consultation to start exploring the options, or visit one of our Sofas & Stuff showrooms and chat with our friendly and knowledgeable design consultants about how the investment of a British made, bespoke armchair could give you a chair of your own.