As the cold weather falls upon us over Christmas, it's time to keep comfortable and super-snug. If you've ever wondered how to create a cosy home, we're here to help.
Here at Sofas & Stuff, we love celebrating the changing seasons especially at this time of year with the exciting countdown to Christmas. What's not to love? To help you create the ultimate feeling of warmth, we've put together this guide just for you.
It's full of handy hints, tips, and our favourite cosy sofas for a super-snug indoors you simply won't want to leave.
Above featuring the Abbotsbury sofa in Portland Teal Velvet, beautifully styled by Jess Taverner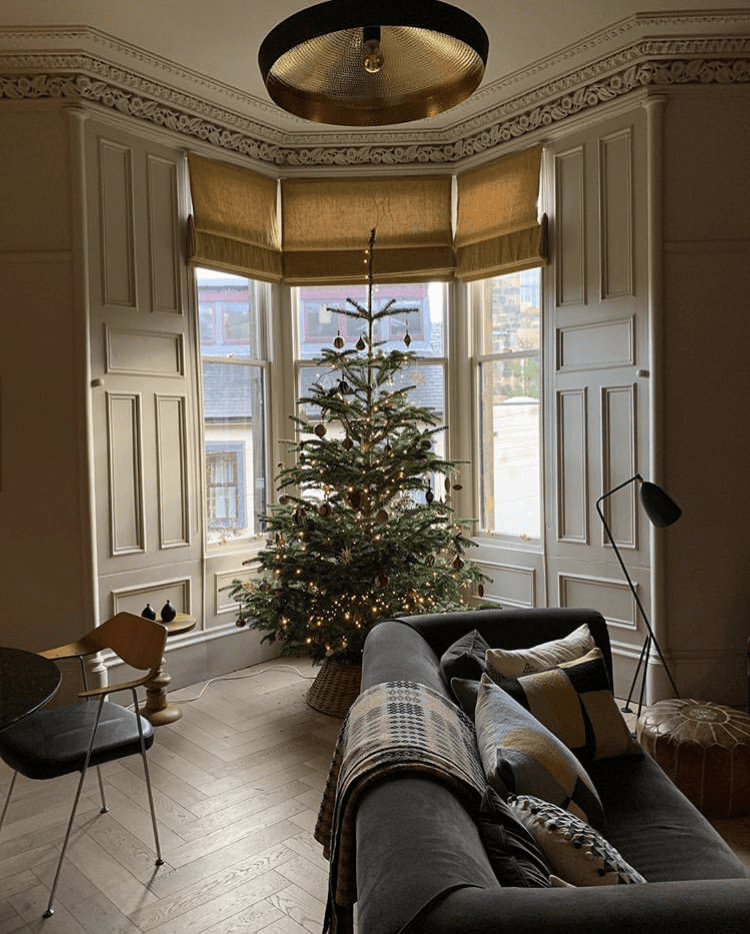 Do You Love Winter?
For many of us, winter is our hands-down favourite time of year. And no wonder. Surrounded by trees glistening frosty white, we're happy to wrap up warm for country walks, enjoying the chilly fresh air and crunching leaves underfoot.
Even better, we're looking forward to returning home, pink-cheeked and ready to relax.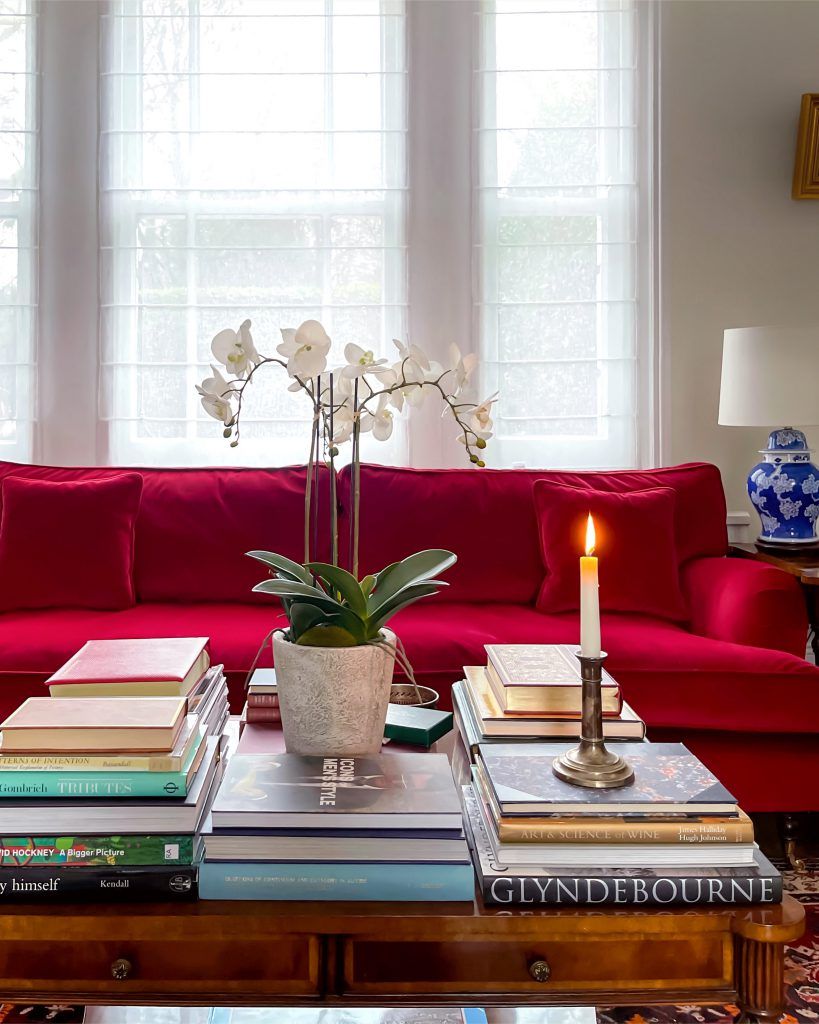 Snug for the Season – with Sofas & Stuff
As a business that specialises in handmade, bespoke furniture, our sofas, although timeless, could be simply perfect for your cosy home this winter.
Why?
Because whether you're investing in one of our sofas, snugglers, chairs, footstools, or even considering a new bed from Sofas & Stuff, this is British artisan furniture that's the epitome of "cosy" – solid, high-quality, and designed for you; that feeling of ease, warmth and contentment that comes from knowing that whatever you select with us, you've made the right decision for you and your family. We'd love you to enjoy your well-deserved cosy home, with bespoke furniture for the ultimate homely ambience.
Let's explore some options.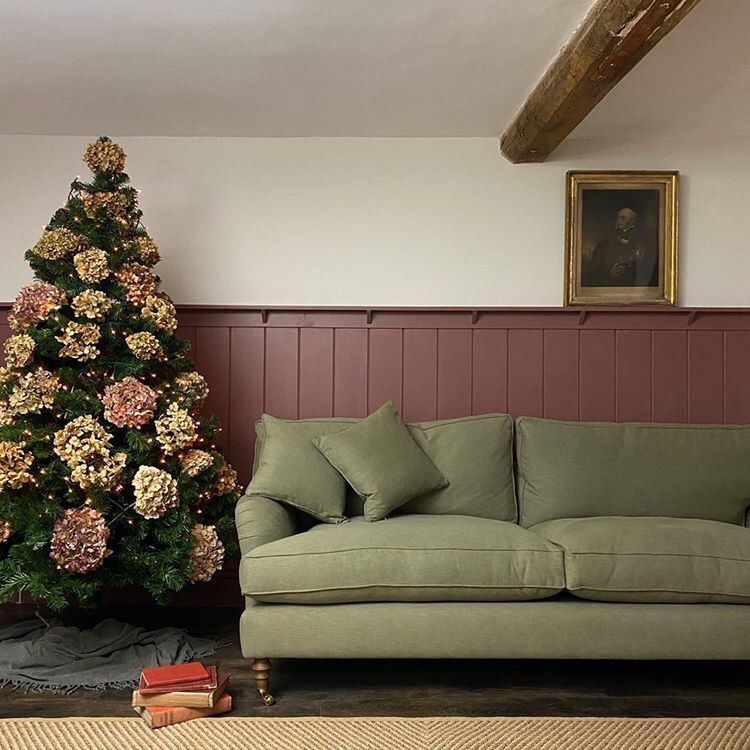 Comfy Fabrics
With more fabrics than any other sofa company in Britain, our extensive range offers an amazing selection of comfy sofa fabrics. As the nights draw in, there are lovely winter-friendly fabrics to choose from that are spot-on for the Christmas season. Why not order some free fabric samples from us?
With its luxurious look and feel, velvet sofas deliver warmth, elegance and comfort. Sink into a velvet sofa at the end of a busy day for supreme relaxation.
Wool sofas deliver the ultimate cosy sofa. It's inherently a natural insulator and has a texture you'll want to reach out and touch. Lightweight and strong, it's also water-resistant, making it ideal for coming home in winter snow or rainy weather.
Have you considered layering textures and colours? It's a wonderful way to make your home cosy over the Christmas season, and it's easy to achieve. For example, why not follow nature's lead and focus on variety – with slouchy wool blankets over linen sofas, plus informal edges to create a snug setting?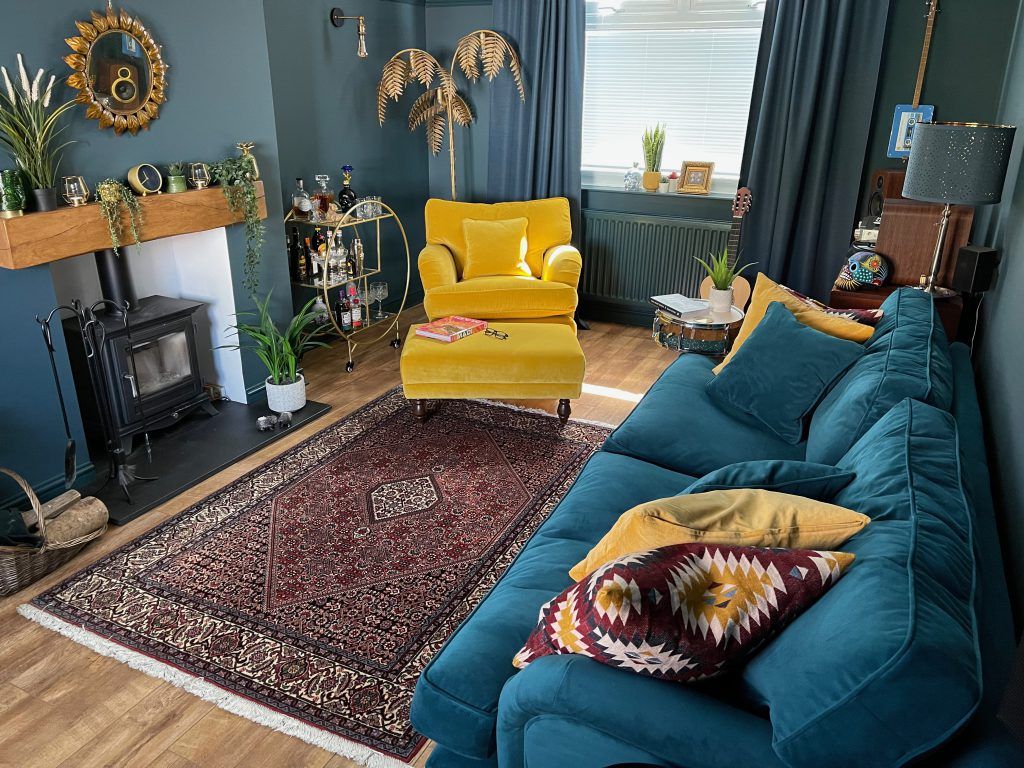 Add Character with Colour
At Sofas & Stuff, we adore colour. And we know you do too.
The best colours for a cosy home are rich and warm, so if you're thinking about a new furniture piece, feel free to ask for advice on which shades will best suit your home. Here, you'll be bringing the outdoors in, with a stunning palette to evoke the warming glow of a real fire.
For a comfortable feel, go for the warmer shades in the spectrum, found in mustard yellow, orange, brown and red. If you've gone for the cottage core look, think about copper and terracotta; these colours can be sheer perfection in your cosy home.
Prefer a more neutral, organic look? Try darker purple, blue or green shades to create a sense of intimacy and style. These more intense shades are earthy, rich – and utterly enchanting.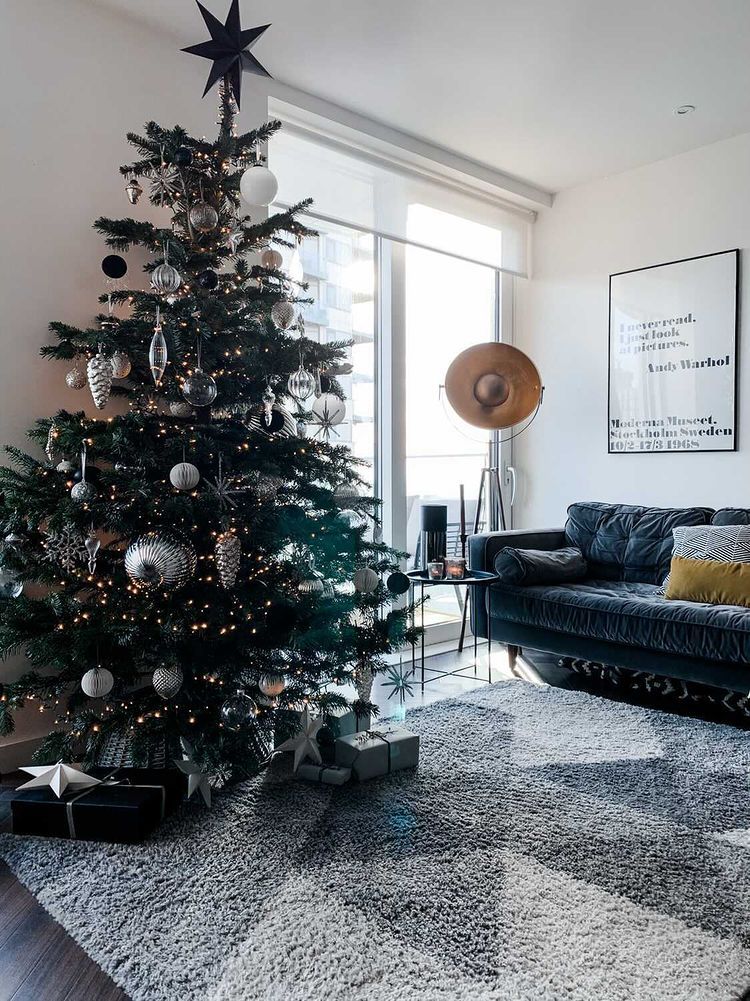 Winter Warmers
A cosy Christmassy home invites us to hibernate, and not just for self-indulgence. Enjoying the snug comforts of your home is all about your wellbeing, and especially after the last few years we've had, we think it's an essential. The great news is, with just a few well-chosen accents, a room can look exceptionally inviting – with almost no effort at all.
With a throw draped over your sofa, your evening look is settled: envelop yourself in its sumptuous warmth, seek out your favourite classic movie and curl up with a mug of Montezuma's hot chocolate for the ultimate in self-care.
Also, let there be (candle) light. Nothing beats the astonishing warm, comfortable glow from the light of a candle. They really are a treat, so try to get the best quality you can to give your home a true sense of effortless warmth and luxury.
Chilly toes? There's no need. Rugs and carpets add layers of colour and texture that will keep your feet warm and look amazing all year round. And don't forget your slipper socks. We have partnered with Rugs of Petworth to bring you handmade artisan rugs, and you can explore the beautiful unique designs in our Henley-on-Thames sofa showroom.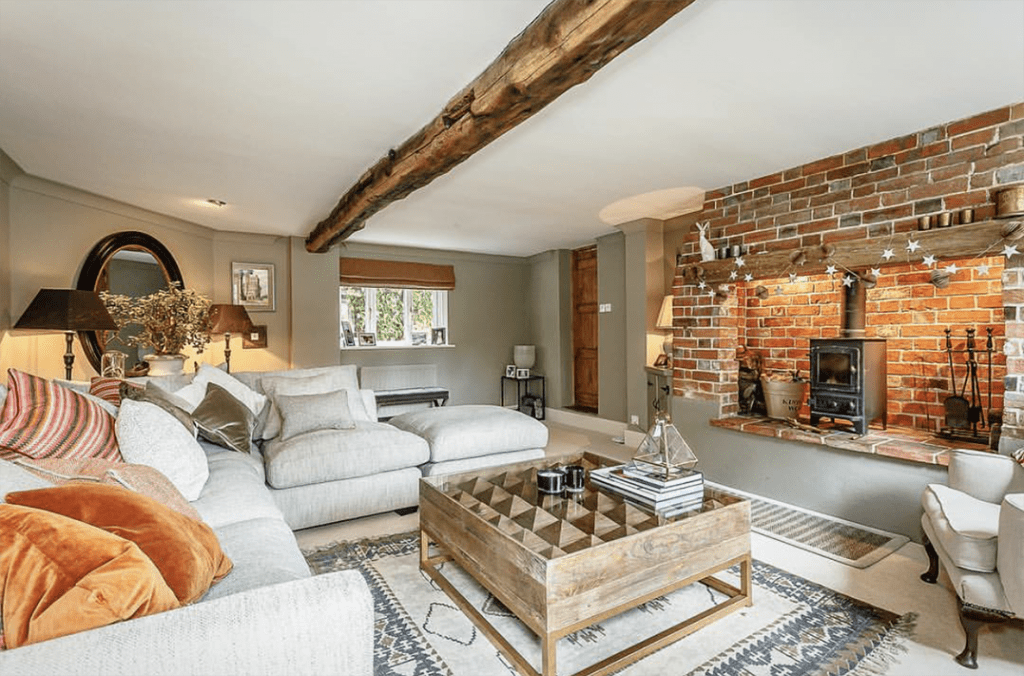 Furniture For Those Essential Cosy Home Touches
Of course, here at Sofas & Stuff we're all about the furniture, and it's what we know best.
Nothing says "welcome home" more effectively than a British handmade sofa. It's the focal point of your living room, and a place where you and your family can snuggle up, read and enjoy each other's company. Especially at this time of year, if you're looking for ways to make your home cosier, a new sofa could be what your home is missing.
Choosing the right one is essential. After all, as well as making you feel snug and secure, it should sit at the heart of your home and last a lifetime. Feel free to browse our range of bespoke sofas and video call us on our website, or pop in or book a free design appointment at your local showroom for expert, in-store advice.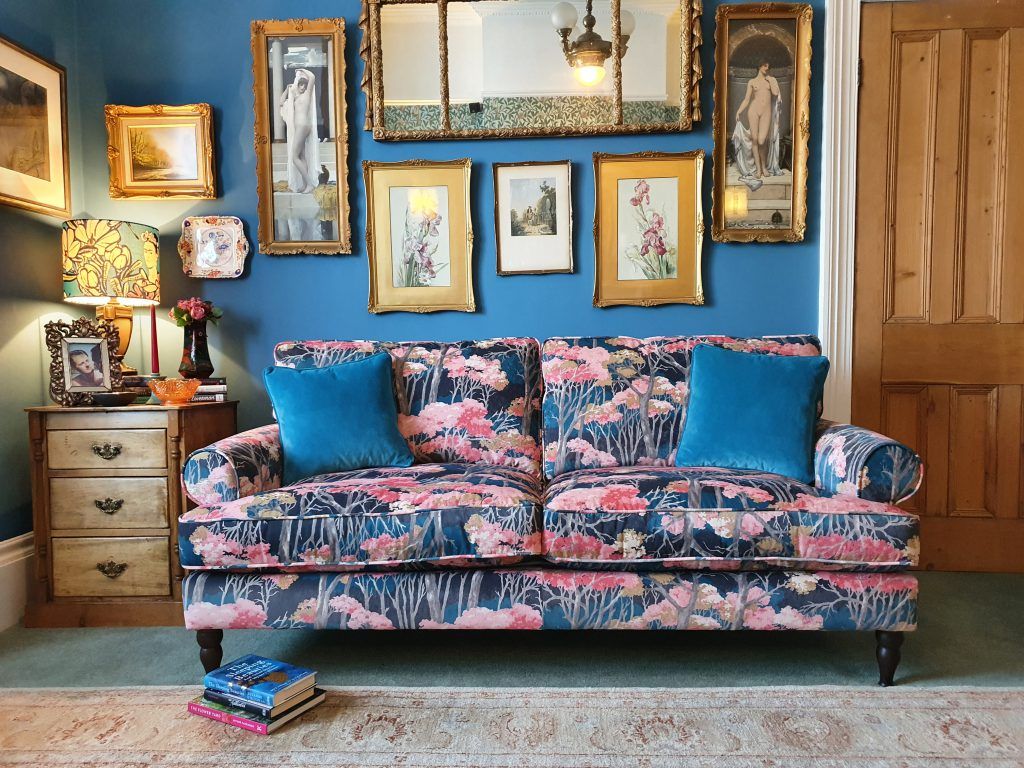 Have you ever considered a snuggler? Larger than a chair yet smaller than a sofa, they're an extremely comfortable destination. You could place your new snugger in a reading nook for the ultimate book club for one. There's also plenty of room for two of you to curl up in front of the TV. Are you ready to snuggle up?
Getting out of bed is harder in the darker months but investing in a British handmade bed not only delivers superb comfort, it also offers support for a great night's sleep. Our bespoke beds are built from scratch by our British craftsmen, meaning your extra five minutes snooze is just about to get ten times better
Thought about a footstool? It's time to kick off your shoes. When you've found somewhere great to relax, a footstool could be the welcome-home journey's end your aching feet deserve.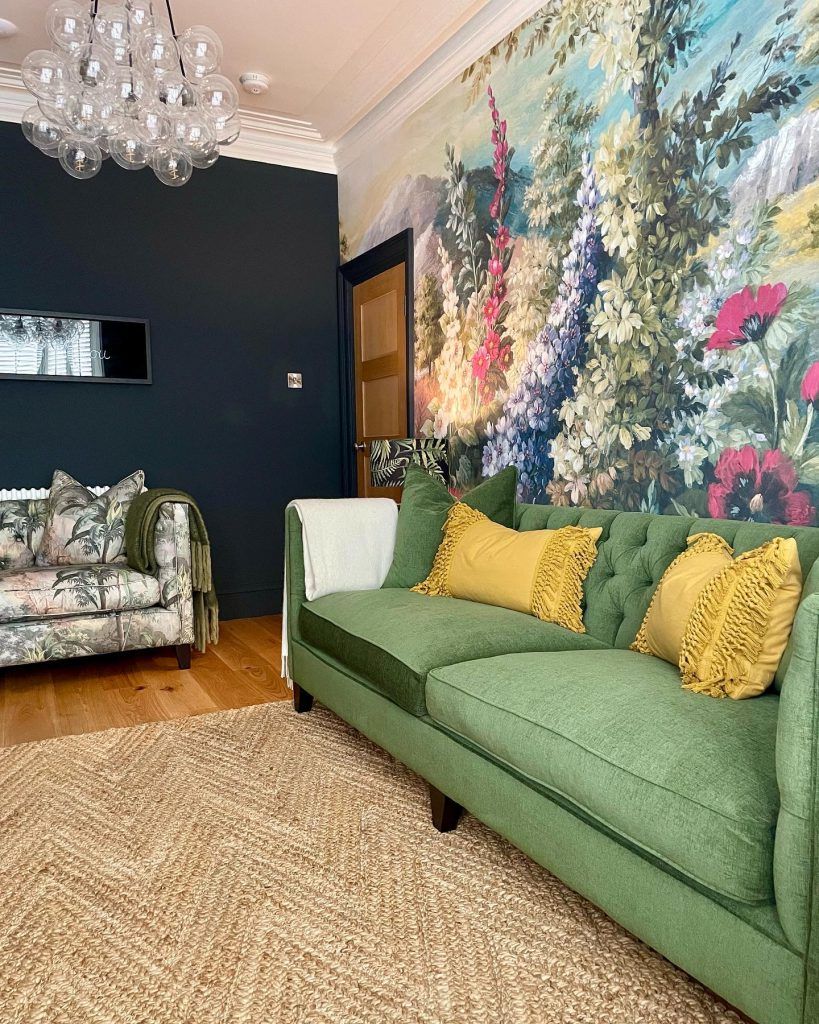 We hope you're feeling toasty and warm, and that we've inspired you to create some happy interior inspiration. Living here in Britain, we're treated to some beautiful changes in the seasons, and we hope you're enjoying all the joys that winter has brought.
If you'd like a helping hand to transform your home into a cosy retreat, book a free design consultation and let our experts do all the hard work for you. Still need inspiration? Order free fabric samples to get a feel for different colours and textures in your home, or visit your local sofa shop and comfort-test our sofas and explore our styles.