After graduating, Natalie dived straight into the world of fashion buying and absolutely loved every moment of it. As she became more interested in interiors, she shifted into homeware buying and has been doing this for the past three years. Now, Natalie is an interior blogger currently renovating her end of terrace Victorian house in a small Northern West market town using tones of pink, green, and her British handmade sofa.
Where does your passion for interior design stem from?
I've always been interested in interiors but living in a rented apartment, I couldn't put my own personality into the space as much as I would like. When we bought our first house 5 years ago I was surprised at how much I loved the renovation process. I had a mood board for each room and loved seeing my vision come to life.
How would you describe your style?
My style has evolved over the years. I would say I used to be quite reserved and wouldn't commit to a theme fully. Since then I've got much braver with colour, print and texture and would now say I love an eclectic maximalist style!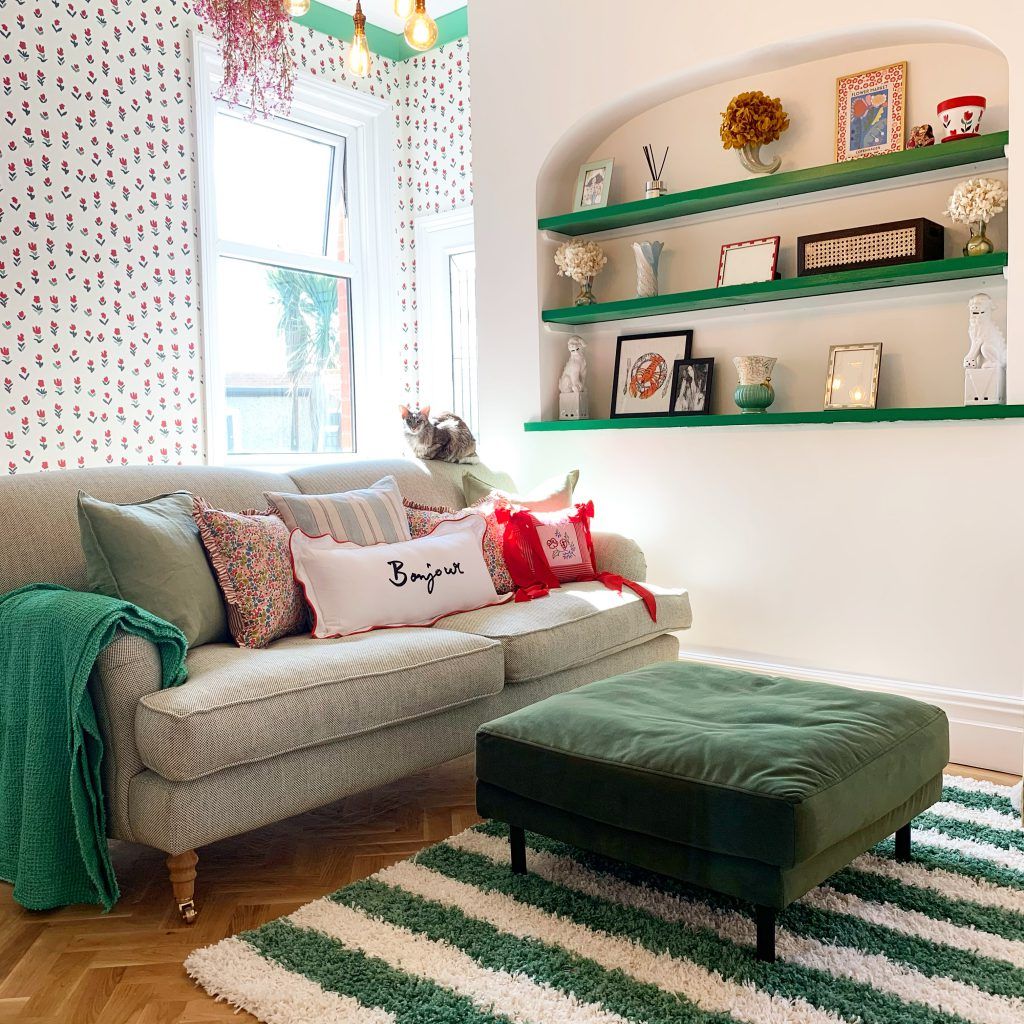 Can you tell us about the interior design in your home?
I love colour and I've tried to experiment with it throughout the house but one common theme is green and pink. For me it's a winning colour combination.
What is your favourite room in your house and why?
My favourite room changes constantly. Each time we redecorate a room, it becomes my favourite! At the moment my favourite room is the family room. It's a room we created specifically for spending time as a family – it has clever storage to hide all the toys, it's bright and airy and has a big comfy sofa for movie nights.
What top tips would you give for styling a room?
So many people say to me that they wish they were as brave as me with their design choices so my advice would be, if you love it, just go for it!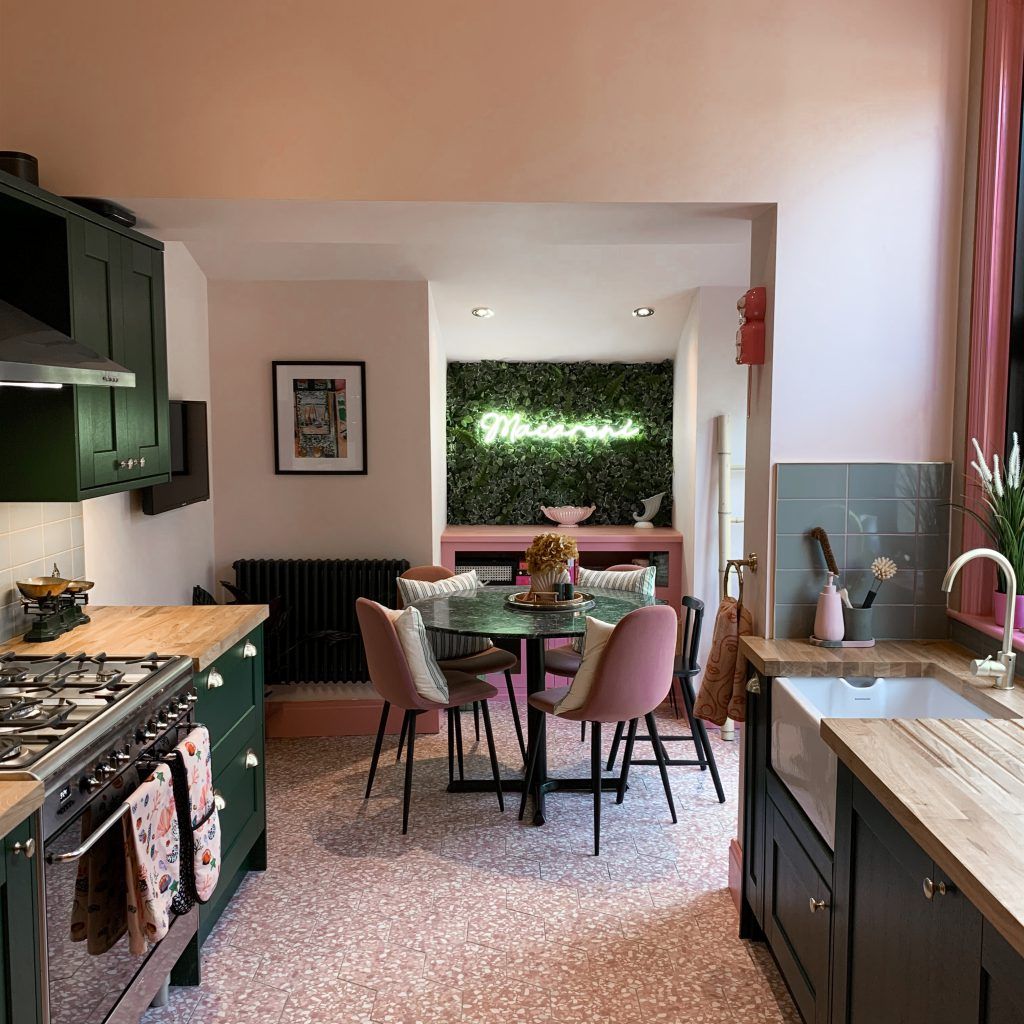 What considerations should you take into account when shopping for new sofas and other furniture for your home?
I think it's easy to get carried away with what looks good on Instagram but it's important to do your research, go and see in person if you can and go with a company you trust. Furniture and sofas are an investment piece so they need to be right for you and your home. There's nothing worse than waiting weeks for a piece to arrive and it's uncomfortable or poorly made.
How does your home fit around your family and lifestyle?
When we first bought our home we were a newly married couple in our 20s – we didn't think about the future and since having our daughter we've had to adapt our home to suit our ever changing needs. We renovated the kitchen so we'd have somewhere to dine as a family, we created a family room for us to sit, play and relax in and our next job will be the bathroom.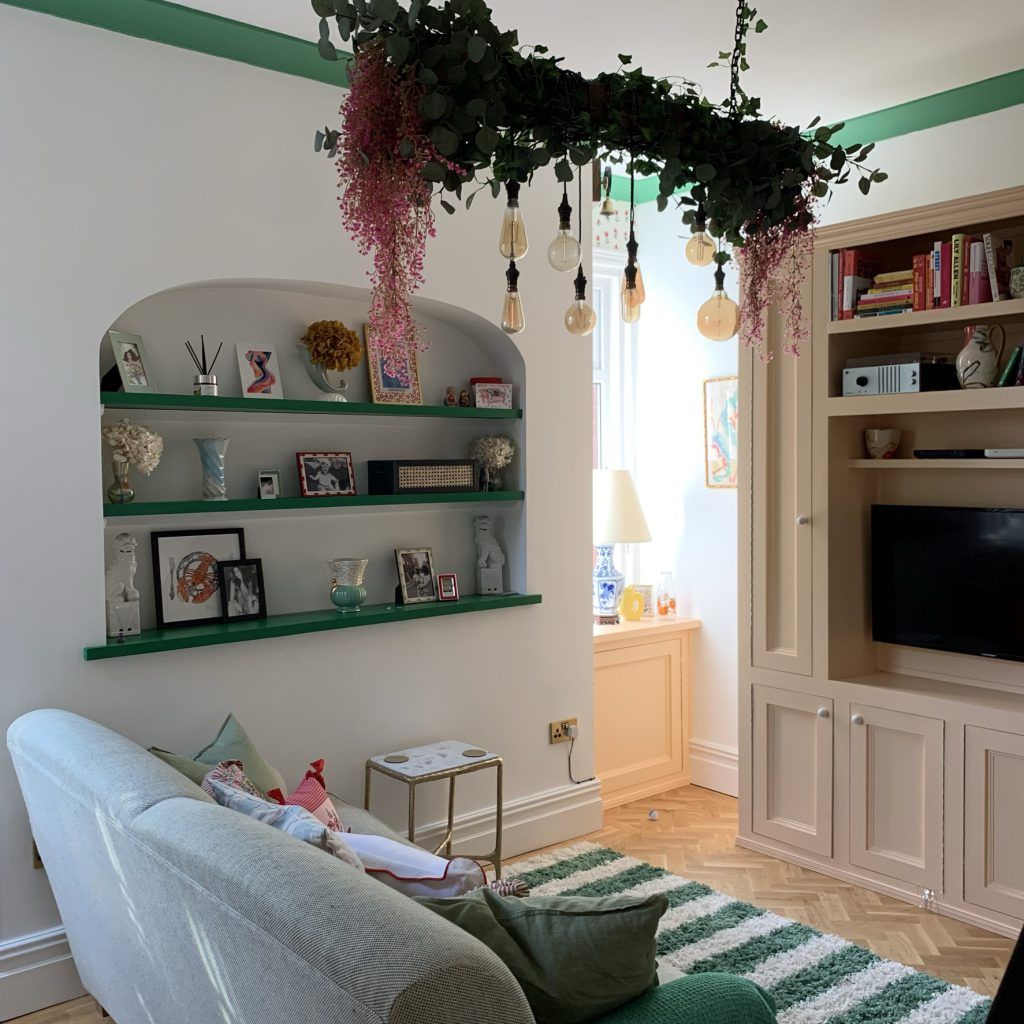 At Sofas & Stuff, our sofas have always been handmade in Britain. What do you see as the key benefits of bespoke, British made design?
I think when you see something is handmade in Britain you associate that with good quality. You know you're getting something that is made to last. 
I know when we ordered our sofa from the Sofas & Stuff showroom, it was such a personal experience. There was always someone on hand to answer my questions and help me. Something you wouldn't get with some of the bigger companies that import their furniture. 
What exciting project will you be working on next?
Our next project will be the bathroom! It's something we've been putting off for a few years now but it's the last room that needs some attention. I've been creating mood boards for years so I can't wait to see it come to fruition!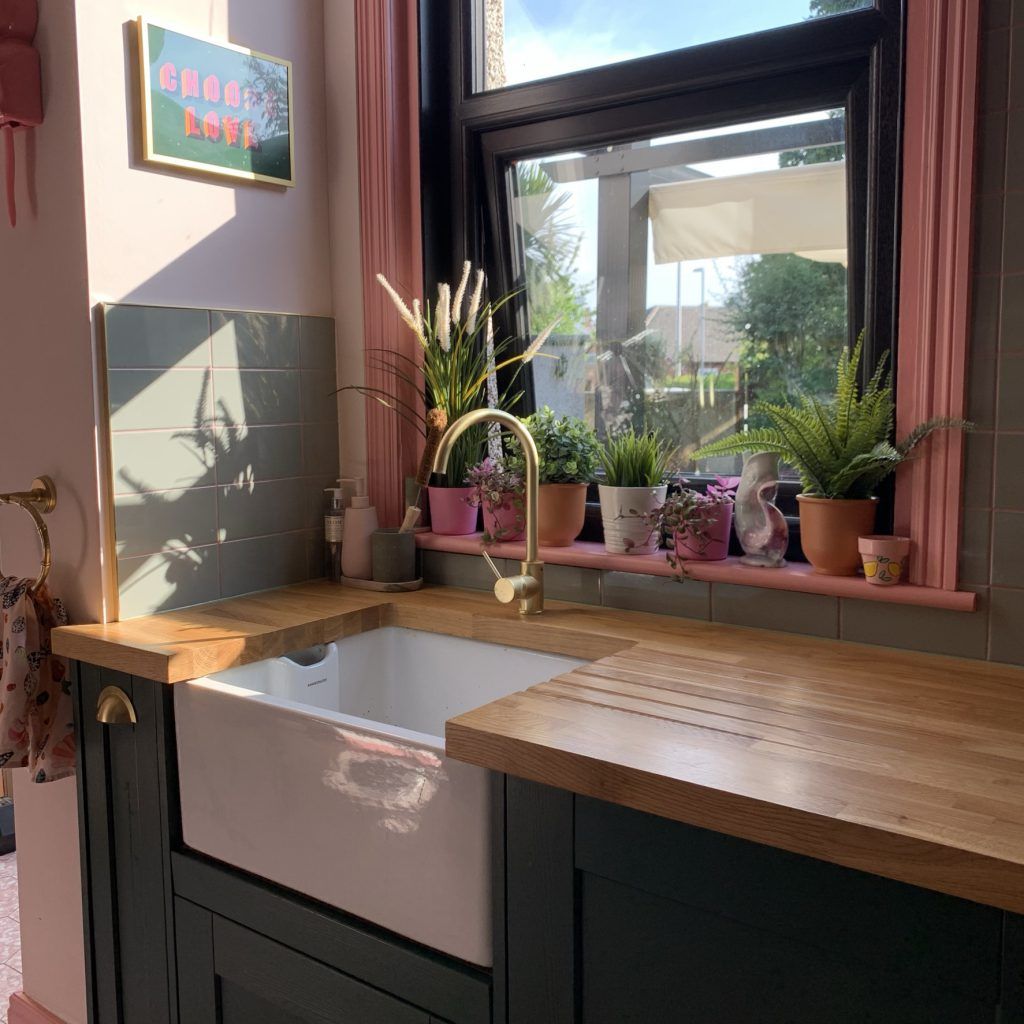 Do you have a favourite piece of furniture and why is it your special piece?
I have two favourite pieces – one is my green Kentwell sofa from Sofas & Stuff – it's comfy, bouncy and fits the theme of the room perfectly! My other favourite is a Singer sewing machine table that my Gran was throwing out a few years ago. It is used as a side table in our living room and I love that it has some family history.
If you're an interior blogger and would like to be featured in our next 'On the sofa' blog, send us an email today. If you're an interior designer and want to work with us please see our interior designer trade page.
Whether you're planning an entirely new interior design, or simply looking to freshen up your sofa, book a free live video design appointment with us, and let our experts help you create the sofa of your dreams from the comfort of your home.
If you're still looking for inspiration, why not design your own bespoke sofa on our website or order free fabric samples today to get a feel for the colours and textures in your space.
Natalie Mackay
Instagram @thepinkterrace