Cottagecore is everywhere at the moment. 
Seen all over Instagram, cottagecore has been growing in popularity since 2017. As experts in traditional techniques, we're at the forefront of this style, and can imagine endless possibilities combining both our British handmade bespoke sofas and the cottagecore aesthetic. 
Cottagecore is a popular trend that's here to stay; it's durable, long lasting, and a look for a lifetime. Read on to find out how to start applying cottagecore in your own home, and discover some of our bespoke sofas, chairs, and beds that will get you started in the right direction.
At Sofas & Stuff, we are experts in fabric, and have libraries in each of our sofa shops filled with thousands of incredible designs. From our very own fabric Cloth 21, designed by our Founder, Andrew Cussins, to our latest collection with the V&A, we really can bring to life any sofa, chair, or bed you desire.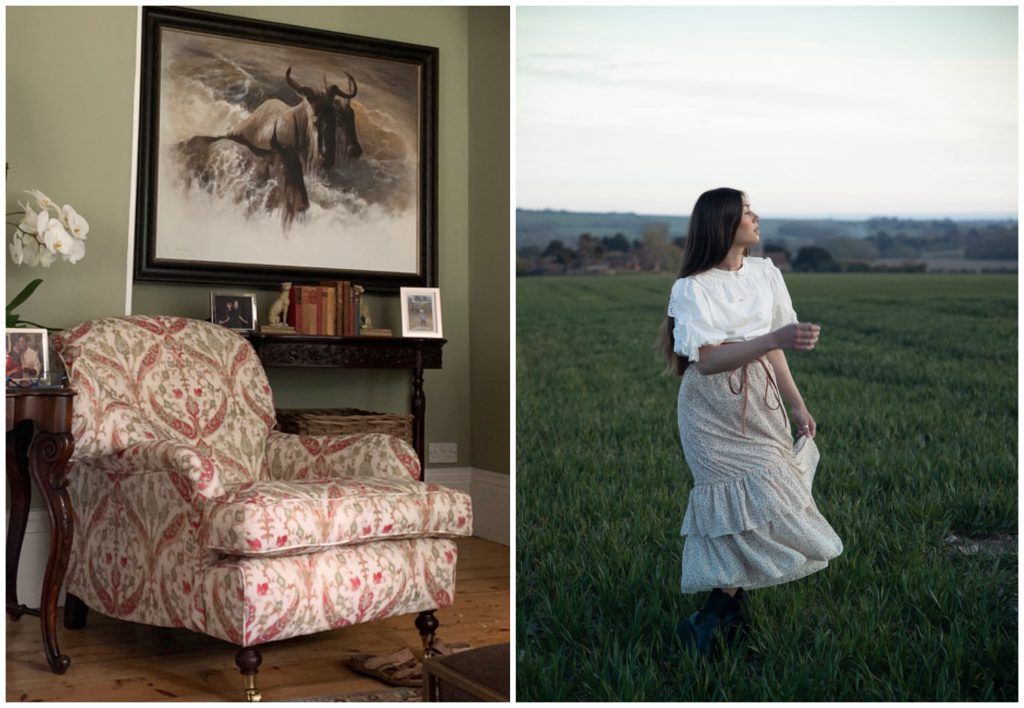 What is cottagecore?
People are calling cottagecore an "aesthetic".
It celebrates nature, traditional crafts and rural life, creating your home interior in the style of a cottage in the old English countryside. Cottagecore encourages people to immerse in your surroundings, shut out technology, and rewind to more simpler and sustainable times when you would make your own clothes and bake your own bread. Good Housekeeping mentions "ease of rural life brought to life with fresh florals, botanical accents and vintage-inspired decor". We agree – your home is your private space and to achieve maximum relaxation you should bring nature inside and leave the hustle and bustle of everyday life at the door.
Cottagecore aesthetic encapsulates flowers, natural fabrics, and leaves us feeling nostalgic, reminiscent of times when we would live more sustainably and at one with nature. At Sofas & Stuff, we know that more needs to be done to help protect our planet and become aware of the world around us. We understand how important it is to look after our environment, and we are committed to creating and promoting eco-friendly furniture. This year, we launched our Eco Pledge, and plan to help prevent 1 million plastic bottles from entering the ocean by the end of 2021. This includes creating more sustainable sofas and fabrics and using recycled plastic cushion fillings. You can read more about our Eco Pledge here.
Why is cottagecore so popular?
Amidst the stress of a global pandemic, many people have been on the search for home comfort, and now that we're at home more, we're making the most of our environment. At its heart, cottagecore means being cosy at home, which is what we're all about. Whatever the reason, we can help you transform your home to reflect the comfortable simplicity of the rural countryside with well-loved furniture handmade especially for you.
How to style your home with cottagecore – back to basics
Firstly, choose your colour palette. Neutral hues and natural fabrics such as our incredible

linen and cotton fabrics which you can order as samples

are fundamental, and you can mix warm tones, creams, and pastels. Steer clear of anything too strong or garish.

Floral accents really set the mood, and you can opt for dried or fresh flowers, with wall paintings to match. When styling these, try not to think too much about making them look 'perfect' or too organised, as the more mixed and matched they are, the better.
Patterns play an important part in cottagecore aesthetic, and florals, gentle stripes, and gingham really take the cake. Clashing these patterns will take your interior to a whole new level, but try to vary the size of the pattern for the best results. We have a whole range of patterned fabrics for your sofa, chair, or footstool, and you can order free fabric samples to get a feel for them in your home or visit your local sofa store.
Original, wide plank wooden flooring is a staple cottagecore aesthetic, and it really does let our incredible bespoke furniture do the talking. Opt for a natural wood or plain white finish to really emphasise your beautiful furniture.
Airy spaces are another aspect integral to cottagecore aesthetic, meaning it may be time for you to declutter your home. Marie Kondo, tidying expert, has the best tips for decluttering your home, and advises to only keep things that speak to the heart.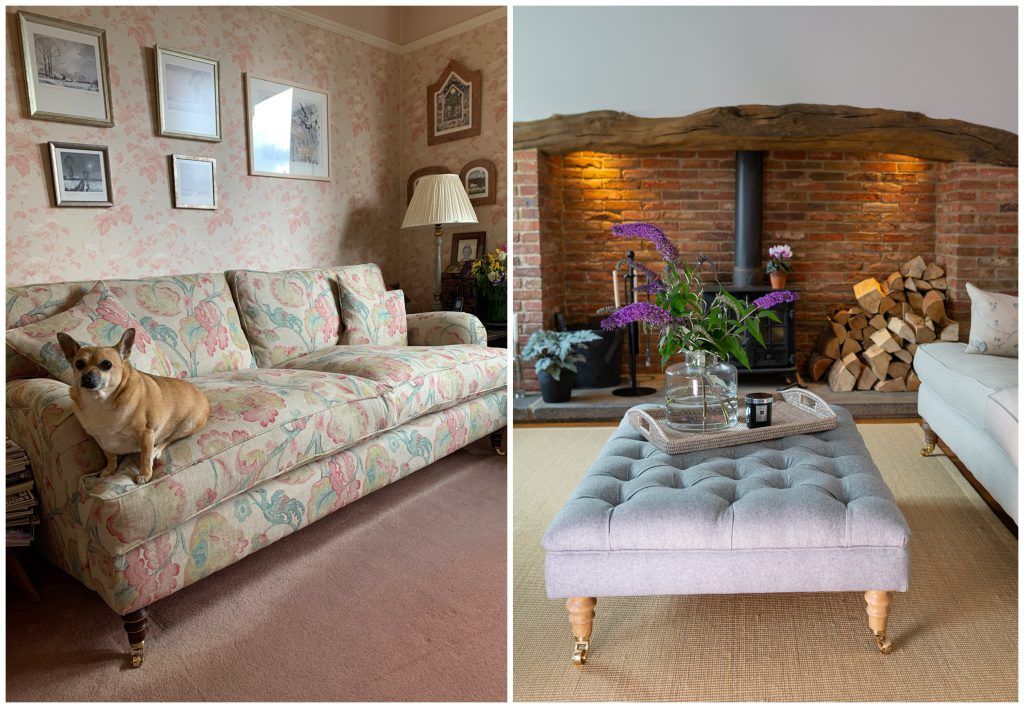 Cottagecore Furniture
Your furniture is what makes your house a home, and that is exactly where we can help.
With a beautiful range of bespoke sofas, chairs, and beds built to last, our traditionally handcrafted styles evoke a feeling of permanence and comfort. Let us help you create that feeling of walking into a solid, Victorian farmhouse with the fire roaring and a vintage feel. Remember, your home can be your corner of the countryside in an urban setting – anything is possible.
There are several styles that spring to mind when we think of cottagecore aesthetic, and the first one is the Alwinton sofa. With its traditional style, high back, and classic Howard arm, sink back into our bestselling range of sofas, snugglers, and chairs. The Aldingbourne sofa would also work well to transform your home to a cottagecore haven, and features gorgeous curved edges and elegant scroll arms. The Brighton sofa is our modern interpretation of the classic Chesterfield sofa, and is an appealing focal point to any room. In fact, we're confident if you were to curl up with a hooking novel, you wouldn't want to leave.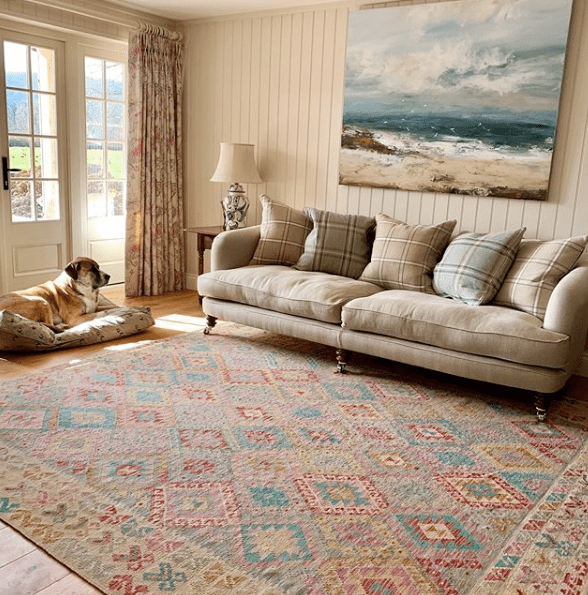 Cottagecore Fabrics
Now that we know what the cottagecore look is all about, it's time to choose the perfect fabric for your bespoke furniture. 
Where better to look than our extensive fabric libraries, with the choice from any fabric in the world? Our new Cloth 21 fabric collection, designed by our Founder, Andrew Cussins, is all things cottagecore, and would wonderfully transform any home to the simple, slow paced cottagecore lifestyle. We have a whole range of other fabrics that we know you'll love too, including classic stripes, floral linens, and neutral cottons. Book a free design consultation in your nearest showroom and let us help you find the perfect fabric for your home. Or, order free fabric samples today.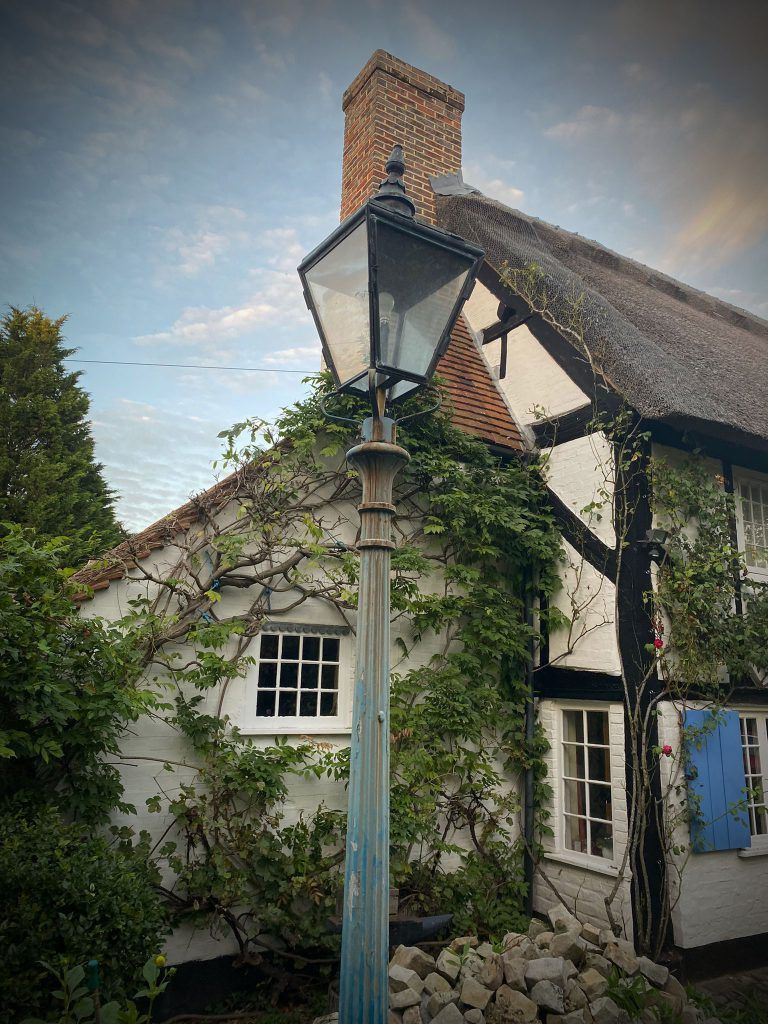 For us, the ultimate goal when styling cottagecore is to create a space to snuggle up and feel at home. 
Our sofas and chairs are an investment piece that will last for years, and you can add throws and unique scatter cushions to make it feel different over the years. No matter how big or small your cottagecore project is, get in touch with our expert in-house design consultants and let us help you design the perfect piece of furniture with your ideal fabric to transform your home. Pop into your local sofa shop or book your free design appointment today, we'd love to help you create a cottagecore aesthetic in your home.