We're incredibly excited to announce that we've been busy designing a new in-house fabric collection, Cloth 21, which is one of our major fabric launches for this year. We like to try to launch two to three new fabric collections per year. It's a relatively new thing for us, and we've only been doing it for the last three years.
I always get inspiration for new fabric designs from simply walking around, and I remind myself to keep my eyes open. You can get inspiration from anywhere. It could be from architecture, from forests, from leaves on the ground, or even from a pottery exhibition. Everything I do, I try to keep my mind open for interesting new ideas for Sofas & Stuff. When designing a new fabric collection, there are four main stages to it.
Above featuring the Cooksbridge Corner Sofa in Cloth 21 Oak Leaf Beech.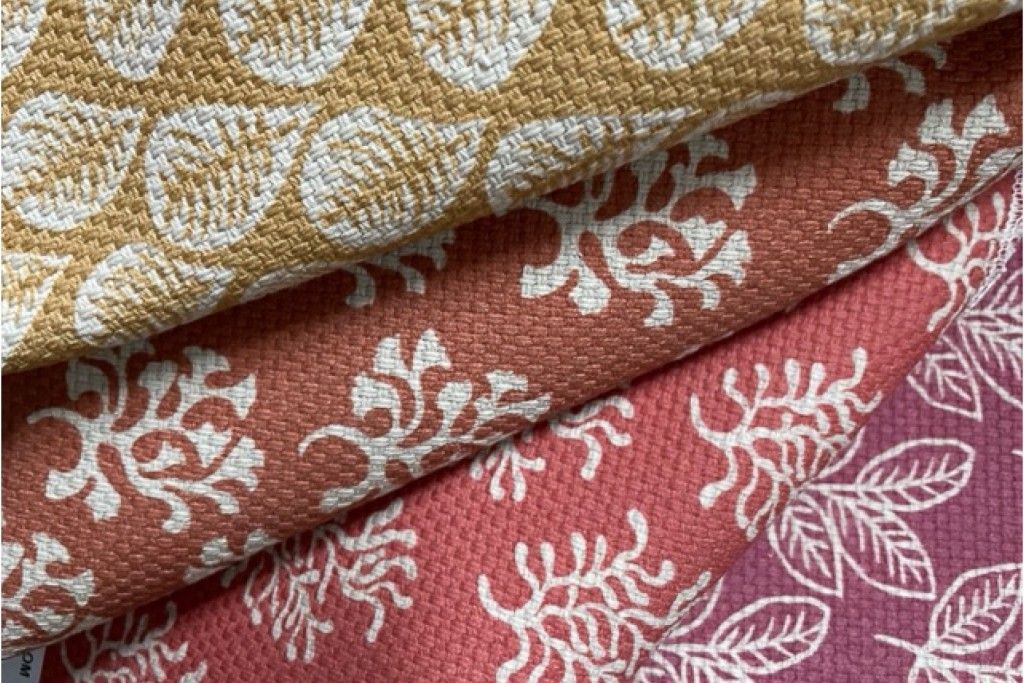 The Making of Cloth 21…
Element one is the original idea – what are you trying to achieve? With Cloth 21 we wanted to try and produce a fabric that felt like an old fashioned potato print (remember those from school?), really simple and quite classic and country. There's almost a childlike element to it. Simplicity and nature was at the core of it for me, and we wanted to create something based around that, capturing a country classic timeless element, completely inspired by the Mother Nature.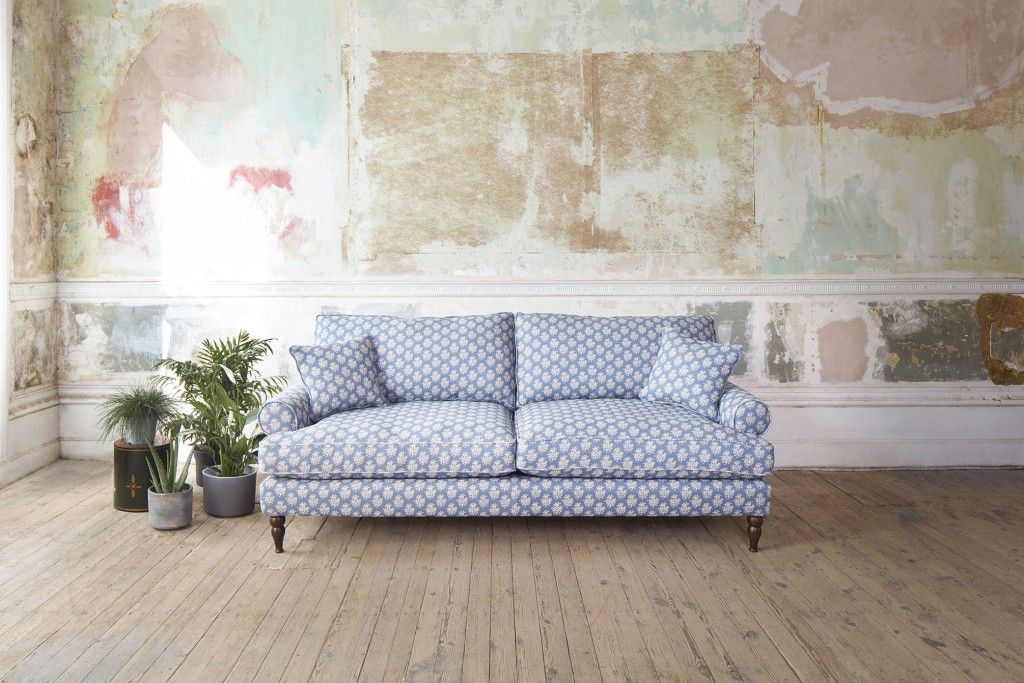 Element two is to come up with the actual designs. Bearing in mind our potato print, we wanted to do very simple ideas from nature, including leaves, coral, stones, trees, oak leaves, and stripes – you always need a stripe to pull the whole collection together. When we looked at the fabric samples, we felt that for upholstery, having a dark background with a design on top was going to be more appropriate than a light background with a dark design. We felt for sofas, it would simply be too light, so we reversed the whole design which was the first major decision we made. Taking a final look at the designs, we picked the best eight and printed them in our first colour way, which encompassed leaves, corals, florals and stripe.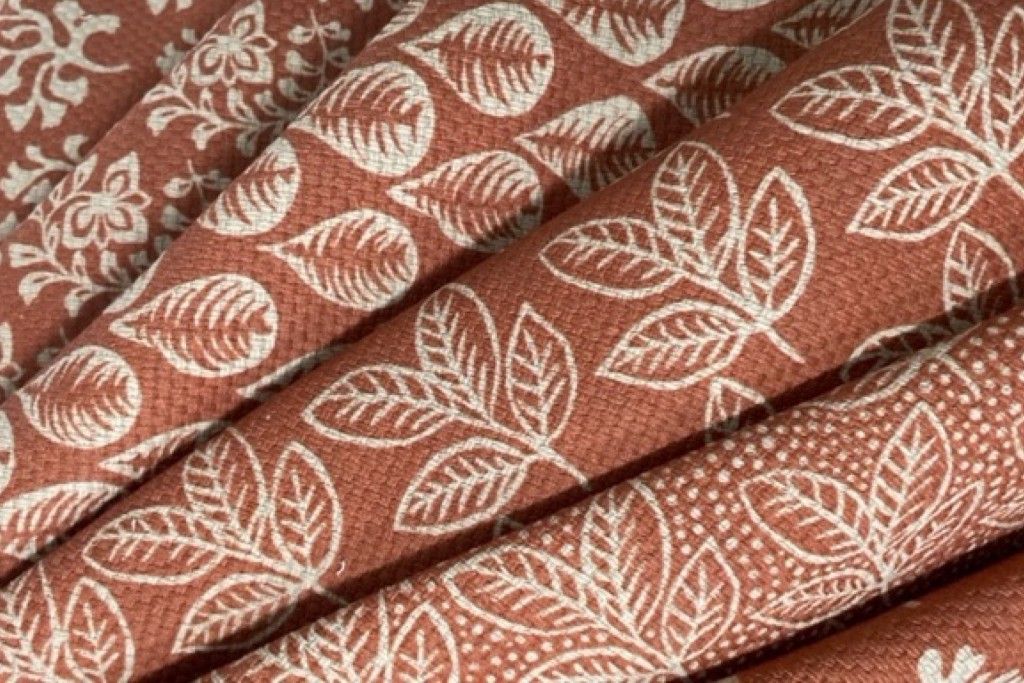 Cotton Fabric – Bright, Beautiful, & Inspired By Nature
The next stage when designing a new fabric range is to choose the colour ways, so we took one of the designs and printed them in a whole range of colours. We refined these down to our best twelve, which we are very excited to share with you. We then needed to decide what what we were going to print on. Our original sample was on a very light weight cloth, which again wasn't right for upholstery, so I began looking for a base cloth that was much more chunky. We picked a beautiful warp and weft cotton fabric that has a lot of texture and weight. We wanted a really weighty cloth, so this cotton fabric was the ideal base for Cloth 21.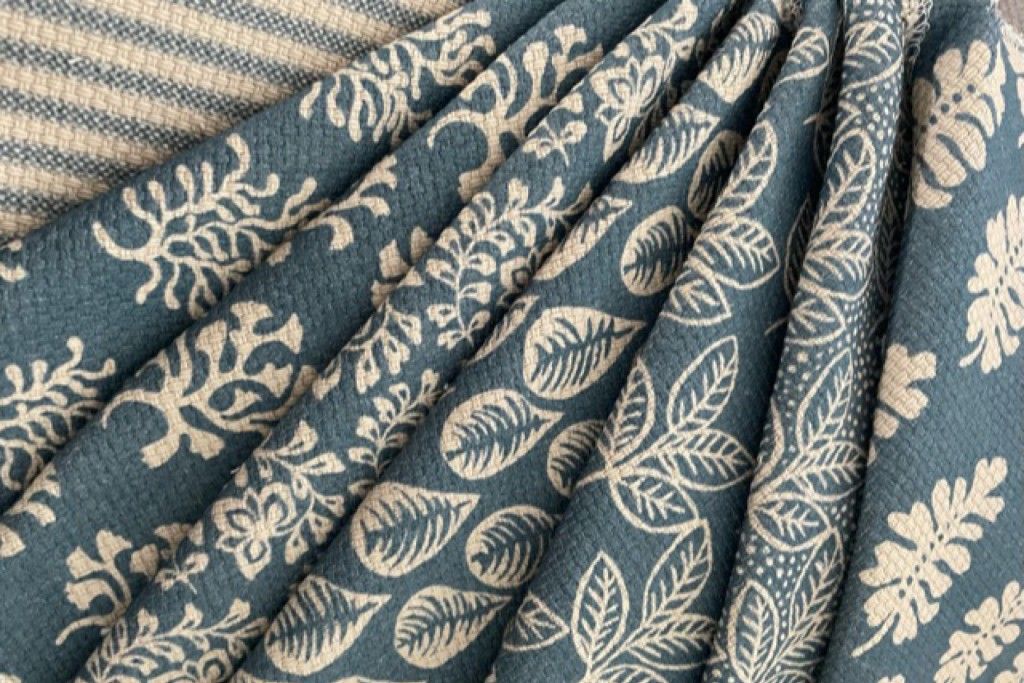 The final process is to design a book to display the new fabrics in with all the branding, which is also made in Britain. We do all our printing in Lancashire and the cotton fabric is English. We're really quite obsessed with doing as much as we can both in how we make our sofas and how we print and weave our fabrics in Britain. We only go abroad when there is a specific advantage for going abroad. For example, the Belgian's make the best linen on the planet so we buy most of our linen in Belgium.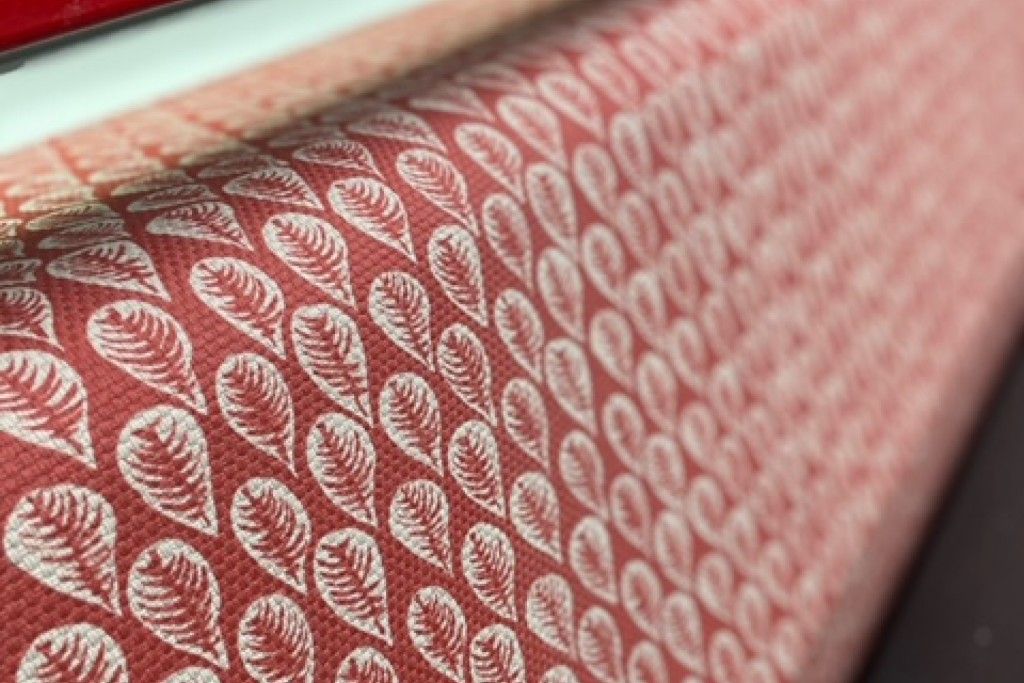 We are incredibly excited to share with you this new fabric collection, and we hope you enjoy using Cloth 21 on your British made sofas, chairs, and beds. Discover our new Cloth 21 fabrics for yourself in your nearest showroom, or order your free fabric samples on our website from our Signature collection, and see how a Cloth 21 cotton sofa would look in your home.