I love all kinds of sofa fabrics, but linen is one of my absolute favourites. Stylish, lightweight and hard-wearing, it's incredibly versatile: perfect for summer attire, but equally well-placed on cushions, bespoke sofas, chairs and bedding at any time of the year.
Because it feels sophisticated and tends to be associated with the world of high fashion, it's not always seen as being particularly eco-friendly. People tend to think of cotton as one of the most environmentally sustainable fabrics – and it can be – but linen still wins hands down because the flax plant it is made from requires no water irrigation as rainwater is sufficient. In comparison to other crops, far fewer pesticides and fertilisers are used. That's one of many reasons why I'm so fond of it.
I spend a lot of time travelling around the country visiting our sofa shops, and whenever a customer asks about sustainable fabrics, it's always the first one I recommend.
The above features one of my favourites the Alwinton 3 seater sofa in Lela Mystery Indigo Floral Linen, a recent addition to our fabric range.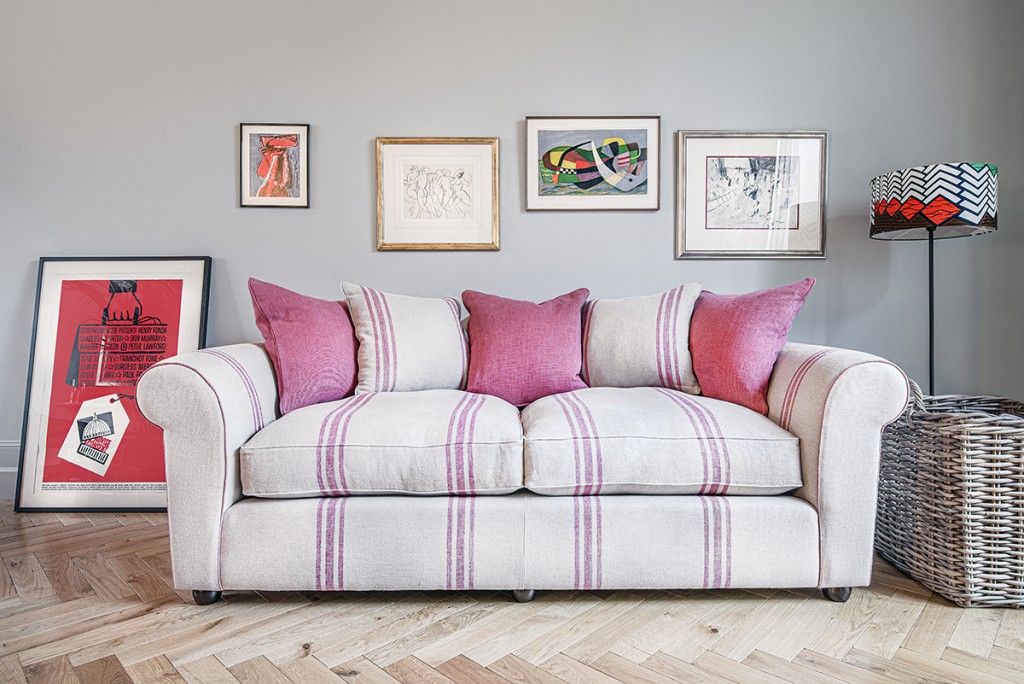 Linen fabrics – From neutral fibres to natural elegance
Linen is one of the oldest fabrics in the world, and because of its natural origins, is completely biodegradable when left untreated. Even after being dyed, it gets softer with age and use, so it's an excellent choice for both the home, and the world around us.
Right from the start of the production process, nothing is wasted. Every part of the flax plant from which linen is made is put to good use, and compared to most other fabrics, both production and manufacturing are very cost-effective.
During the process, by-products such as linseed and flaxseed oil can be used elsewhere for wood preservation, and even in medicine. Flaxseed oil is rich in Omega 3 and is often used to treat conditions such as diabetes, high cholesterol and high blood pressure.
Overall, there's no denying the impact that the fashion and textile industries have on the environment, as both use huge amounts of water and energy every year, contributing to carbon and greenhouse gas emissions. But improvements are being made all the time, and I really believe that the future is looking more sustainable than ever before.
Good for the planet, good for the soul, good for the home
Not only is it better for the planet, linen is also a fabric that will never go out of style. Trends can be fun, but they only last a little while before becoming tired and outdated. When you buy a sofa, it becomes a part of your home, your living space and your family, so you want something that will stand the test of time – in both a practical, and a creative sense.
Luckily, linen is very hard-wearing, so although it is lightweight (and is often seen in light colours), it can also withstand many years of use and enjoyment. Because of its natural origins, linen tends to be found in muted, earthy shades, but if you're working with a bolder colour palette, it makes a fantastic base. One of my favourite décor styles incorporates neutral tones, natural fabrics and lots of layering. This way, colours and patterns can be added and changed whenever the mood dictates, but the overall impression is always classic and effortlessly elegant.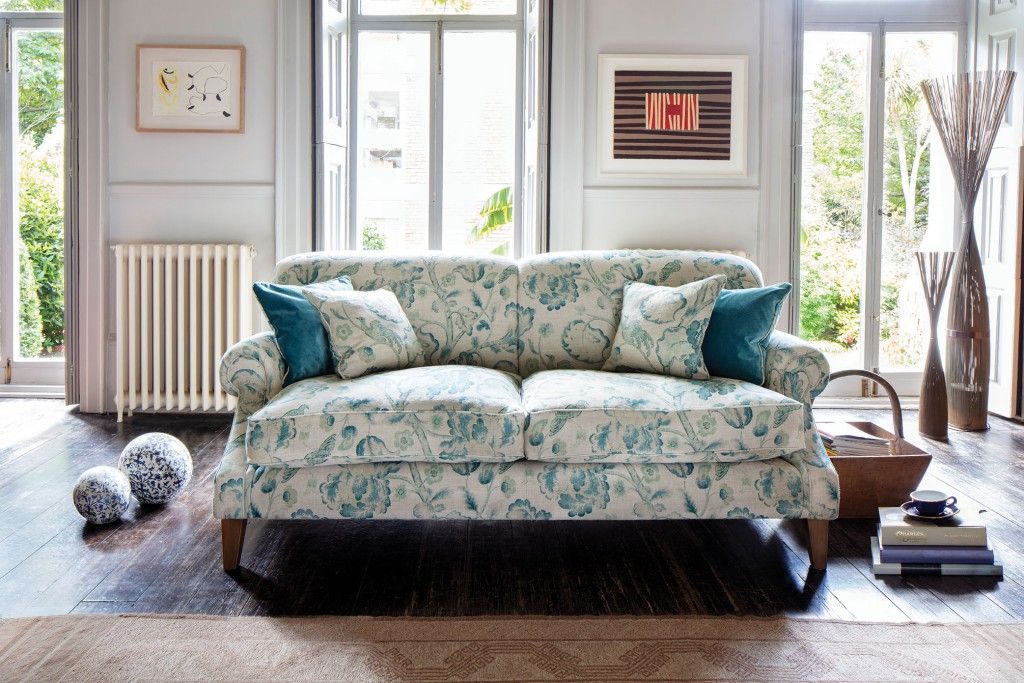 When it comes to protecting the environment, at Sofas & Stuff we are always looking to do better. We know how important it is to make informed, and more sustainable choices, and so whenever customers enquire about eco-friendly products or sustainable fabrics, we're always more than happy to make suggestions, recommendations and offer advice. 
But we also know that as a company, we need to do better. That's why we've partnered up with ADVANSA and Plastic Bank to use ocean-bound plastic in our bespoke collections of sofas and chairs. This is just the very first step towards greater sustainability, but we're really excited to see what the rest of the journey has in store, and we'd like to encourage other UK furniture retailers to follow our lead. Find out about how we are trying to offer our customers more sustainable options with our Eco Pledge.
We have a plethora of options for linen sofas, chairs, footstools and even beds, including woven linen, undyed linen, and printed linen, each with their own incredible qualities. Watch my video talking about all the different types of linen we offer here. Feeling inspired? To find out more about linen, browse our fabric library and then order some free linen fabric samples.
If you're ready to start creating the sofa, sofa bed or chair of your dreams, why not book a design appointment? Our friendly consultants will share their expertise and help you find just what you're looking for.
Our products are lovingly handmade in Britain using the finest traditional techniques, and each piece is entirely bespoke. What's more, we can upholster in any fabric in the world, and even make custom pieces to fit your living space, so there really are no limits on creativity.