Since launching his business in 2006, interior designer Julien Poulizac has been working in the industry for over 15 years, and his craft has brought him from Paris, all the way to Edinburgh. After falling in love with Edinburgh when he first visited three years ago, he has devoted his time to transforming interiors by following one golden rule: find out how to make the client feel at home. Since then, he discovered our Edinburgh sofa store and has been furnishing clients' homes with beautiful bespoke sofas handmade right here in Britain.
For this month's On the sofa feature, Julien shares his tips for styling an interior including how he incorporates both Parisian and British elements into each clients' space.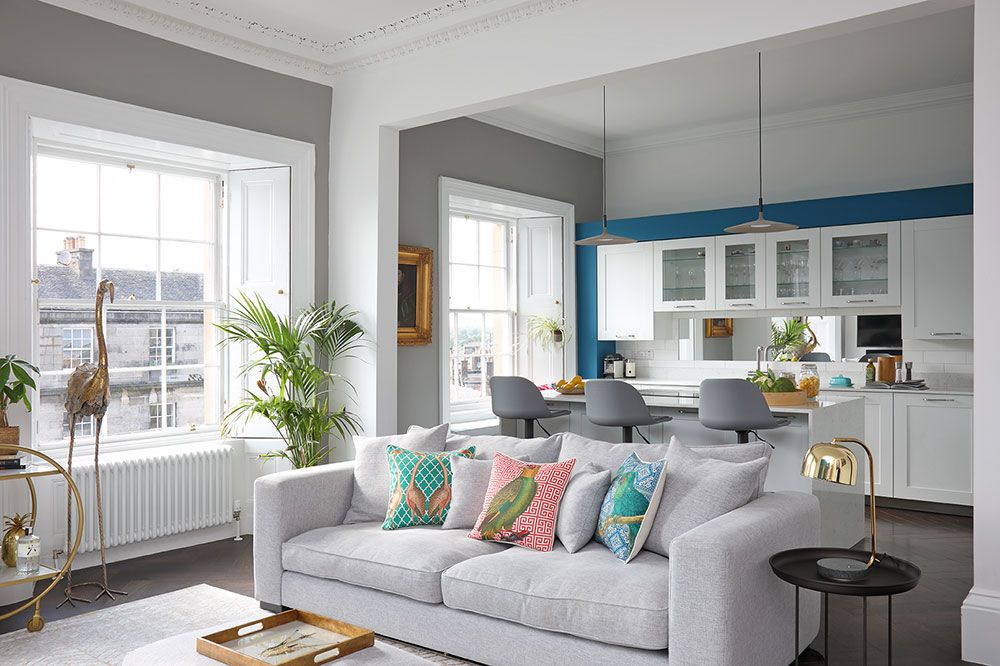 How did you get into interior design?
Before I stepped into the world of interior design, antiques were my biggest passion, so I chose to study History of Art. I then moved on to work in a contemporary art gallery in Paris, and after spending a few years in the galleries, I realised that enjoyed collecting antiques more than I did working with them.
By chance, whilst working one day, I met a client who was an interior designer, and – being a lover of interior design – I asked her to train me. Within a year, I had learned the ropes, and it wasn't long before she told me I should have my own interior design company. She introduced me to my first ever clients to work with independently, and that I will never forget.
How would you describe your style?
I would say my style is rather eclectic. I love to play around with a client's style to create new ideas and draw inspiration.
Can you tell us about some of the projects you have been working on recently?
Recently, I have been working in collaboration with the architect Jens Bergmark, founder of Bergmark Architects in Edinburgh. We share the same views about spaces and interiors, so it makes everything easy and interesting – from design, right down to implementation.
I would say our work is about transforming and renewing existing and old spaces, but in a way that respects the characteristics of the past and brings them back to life. We are also working on a project involving a big 1960s house where we have been a bit more radical, and we look forward to revealing that soon.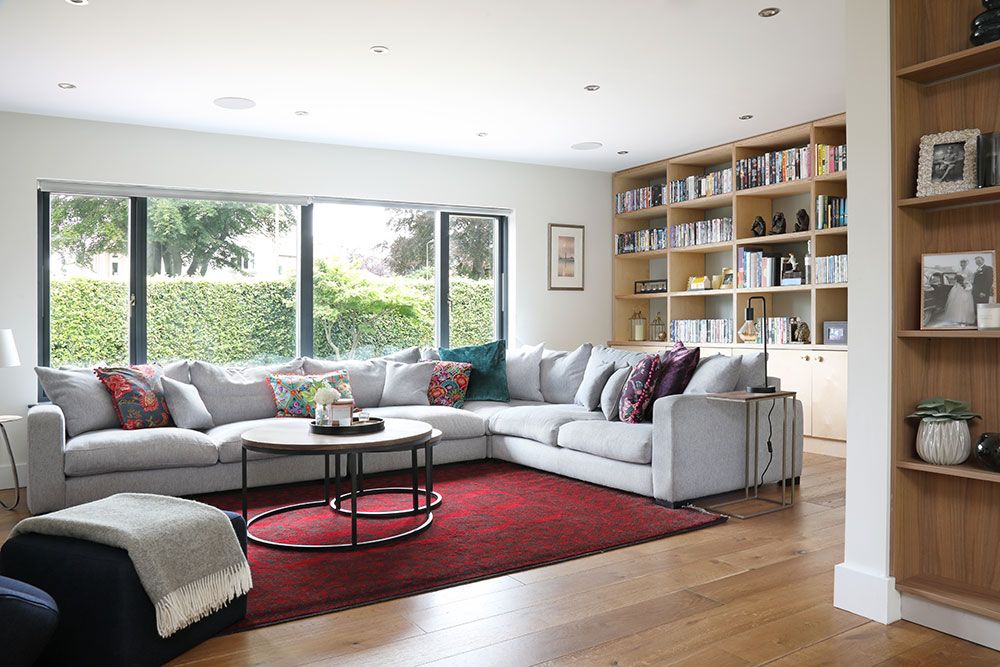 Which classic Parisian interior design elements do you admire, or most inspire you. Why?
The Art Deco interiors you'll find at Le Palais de la Porte Dorée in Paris are truly inspiring because they tell a story. It's not only about placing furniture, but a representation of their times. Art deco style in Paris was amazingly elegant, and made using stunning materials, as well as incorporating geometry and symmetry.
Is there a place in Edinburgh you go to for inspiration? If so, where is it, and what about it inspires you?
For me, simply being in Edinburgh is inspiring in itself. I fell in love with the city the first time I visited three years ago, and it was such an important moment in my life. I was born in Brittany, but feel connected to Scotland too, due to being part of the Celtic community.
Architecturally, Edinburgh is similar to Paris in the sense of the harmony of the buildings. The New Town particularly has been thought with the same intention of harmony in materials and rhythm. Wandering around the city and spending time in the Edinburgh sofa shops and museums gives me a lot to see and discover all the time. I am fascinated by it.
How do you create a feeling of space when styling an interior?
For me, it's a matter of proportions. I tend to encourage clients not to buy items for their space that are too large, as things can feel cluttered and overcrowded.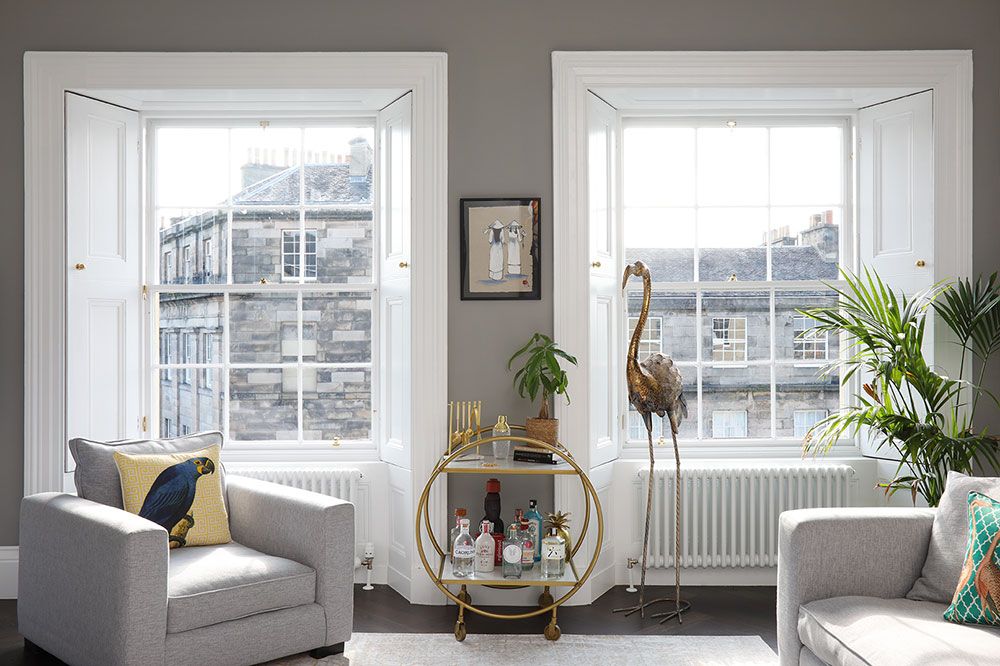 What top tips would you give for styling a room?
I would advise to just do what you want in relation to the proportion of the space you have. Interior design is a funny thing, it brings joy to everyday life. It's about creating homes. If you follow what is fashionable or tips of what's trendy, the result could be great, but it might not feel like 'your space'. For me, the question then would be "Is it interesting?"
How do you combine elements of British and Parisian design in your work? Do they complement one another, or is there ever a creative clash?
I do think British and Parisian design complement one another. British style is definitely cosier, which I love. I probably would play with both styles when I feel it serves the project. However first and foremost, everything is about my client's universe and what they're looking for.
What considerations should you take into account when shopping for a quality sofa that will last?
I pay close attention to the process of how the sofa is made, the materials used, and the finishes. In the interior design world, we have to buy good quality sofas that are made using ethical materials, using processes that respect both producers and clients. Obviously, comfort is the most important consideration to take! The only way to buy a sofa is to try it for yourself.
What are your favourite accessories to use when styling an interior?
I love using interesting scatter cushions on a quality sofa, and I'm incredibly fond of rugs!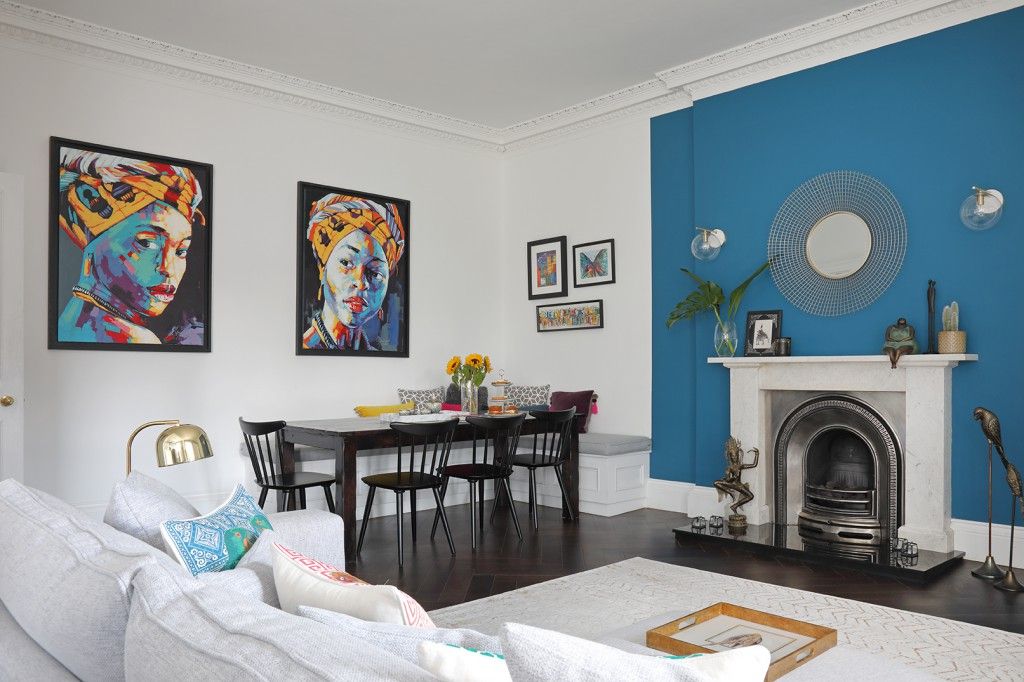 How do you use or reinterpret British design elements into your interior design schemes?
I tend to respect all original elements I can find in a flat or a house as much as I can, and Jens Bergmark is the same. We respect history and preservation of buildings, so it's a natural process to play with cornices, mantelpieces, doors, limestone floors, and anything else we find. We then base the interiors around those elements.
How do you style an interior whilst still making a client feel at home?
The way I work takes time because I need to understand my clients. The only way to create that home feeling is to be able to read between the lines, understand the needs, and learn what could make life easier. Sofas have a big place in that process, the same as kitchens, I would say. Therefore, a home feeling is never "one size fits all". We are all different and we all have different needs. My job is to be able to understand that and bring it to life.
At Sofas & Stuff, our sofas have always been handmade in Britain. What do you see as the key benefits of bespoke, British made design?
Quality is obviously the benefit of bespoke, British handmade sofas. As an interior designer, it's essential for me to be able to recommend a product I can trust, and be sure it will last a long time for my clients. For me, it's all about trust.
If you'd like to be featured in our next 'On the sofa' interview, send us an email today. If you're an interior designer and want to work with us please see our interior designer trade page.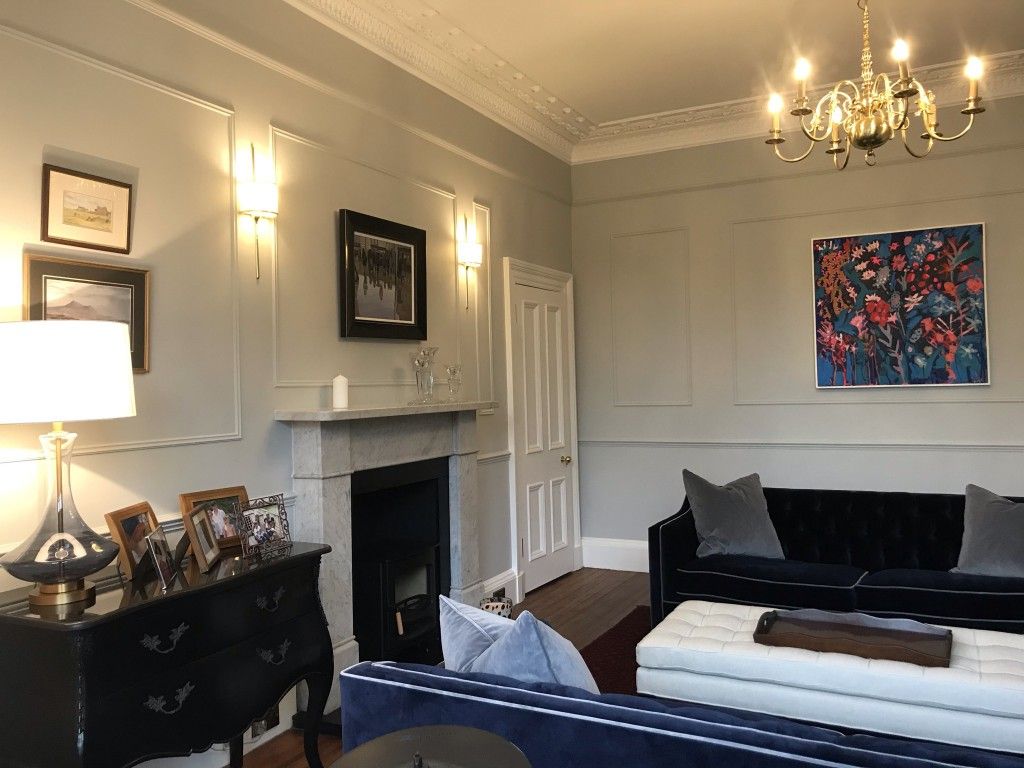 Whether you're planning an entirely new interior design, or simply looking to freshen up your sofa, book a free live video design appointment with us, and let our experts help you create the sofa of your dreams from the comfort of your home.
If you're still looking for inspiration, why not design your own bespoke sofa on our website or order free fabric samples today to get a feel for the colours and textures in your space.
Julien Poulizac
Instagram @caybo_interiors
Website https://www.caybo.fr/copie-de-caybo-decoration-d-interie
Bergmark Architects
Instagram @bergmarkarchitects
Website http://www.bergmarkarchitects.co.uk/home/
Photography
VG Curation
Website https://www.vgcuration.com/
Instagram @vg_curation
James Balston
Website https://www.jamesbalston.com/ 
Instagram @jamesbalstoninteriors