As many of us are spending more time indoors, there couldn't be a better time to give your home a bit of a makeover – especially if you've got a case of the January blues. So, we've put together some top tips for making your living area a more positive space to be, covering everything from styling advice and colour schemes, to Feng Shui in the style of Marie Kondo. Featured sofa above is the Waverley 3 seater sofa in House Velvet Terracotta.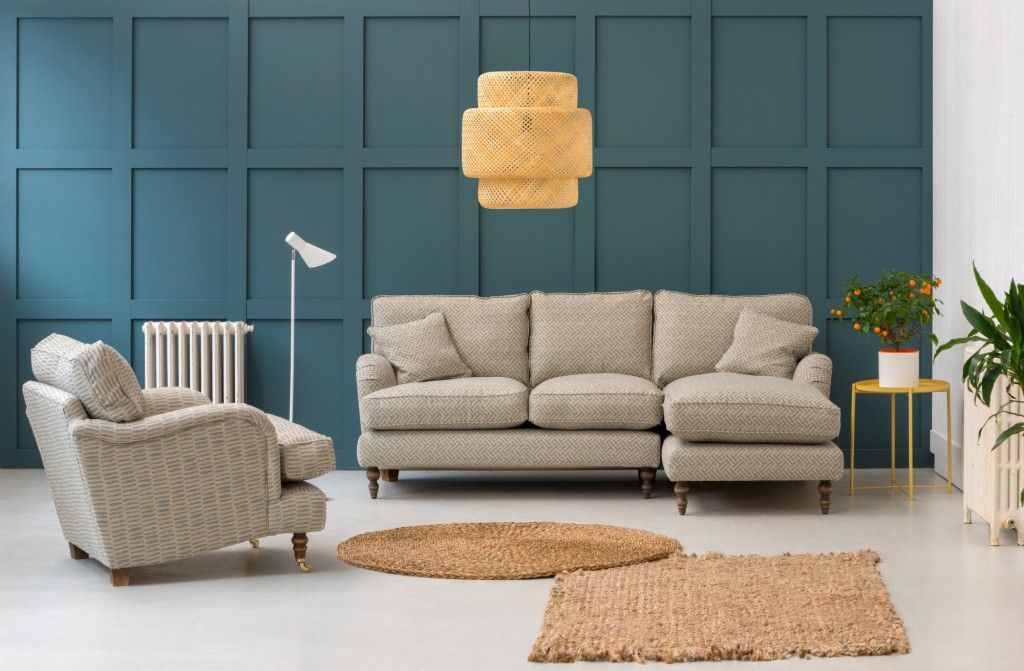 If you didn't redecorate during the previous lockdowns, we suggest embarking on a new project, to help create a sense of freshness, and bring in some positive energy. If DIY isn't your thing, don't worry. This doesn't have to be anything complex or large-scale. Adding little pops of colour can be a great, easy way to transform a room – whether you choose to introduce scatter cushions and accent pieces, opt for a lick of paint or perhaps decide on a new bespoke sofa to change things up entirely. 
If you're looking to add brightness to your space, yellow works wonders. Filled with vibrant, illuminating pigments, this is a colour that can instantly make any interior – or exterior – feel rejuvenated, uplifting and joyful. Pantone's Colour of the Year 2021 sees Illuminating Yellow paired with Ultimate Grey, conveying how different elements come together to support and complement one another. Why not try this for yourself by opting for a two-tone living space? Order your fabric samples and get inspired today.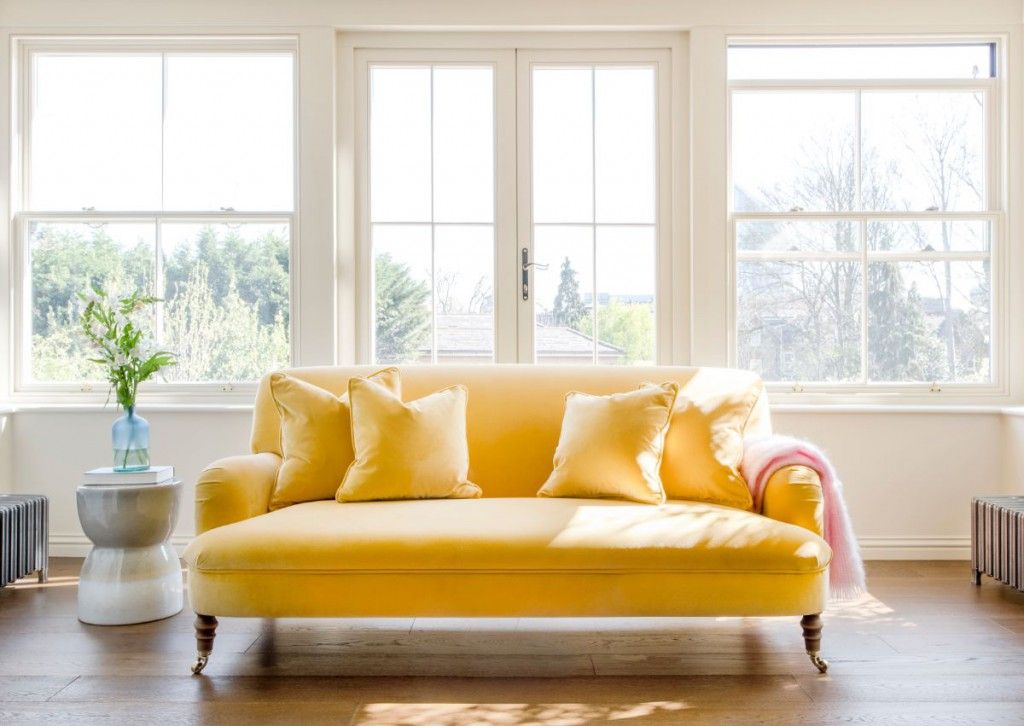 If you're the type of person who collects things you don't really need, a clear out could be the perfect way to declutter, and give your space a refresh at the same time, so you can focus on what's important. Marie Kondo, tidying expert, has the best tips for decluttering your home to create a positive space, and advises to only keep things that speak to the heart, and discard items that no longer bring you joy. As William Morris said; "Have nothing in your house that you do not know to be useful, or believe to be beautiful." Research shows that decluttering promotes relaxation and stimulates creativity, so it's good for your mental wellbeing, as well as your surroundings.
After decluttering your home, you'll hopefully have some free space to introduce new decor such as plants or artwork which always make for brilliant interior design. House plants are great for creating a positive space, and money plants in particular are known to bring good luck and prosperity.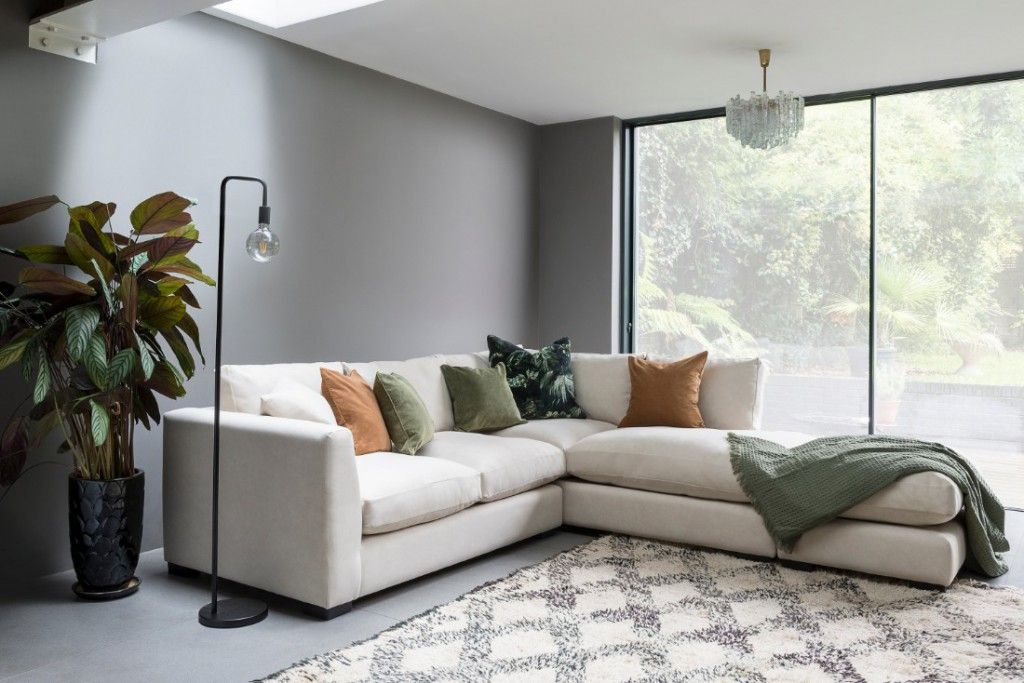 When it comes to art pieces, you'll be amazed at how an abstract painting or a family portrait can change the mood in a room, so find a local artist you can support that can help you create the perfect piece your home is missing. 
When your space is ready, all that's left to do is sit back, relax and indulge in a self-care pamper evening. Light a Wick & Tallow candle, dim the lights, and reflect on all the positive things that have come out of the last year. A reflective mindset can make a world of difference to your outlook, and is really beneficial when it comes to goal-setting and adjusting your focus.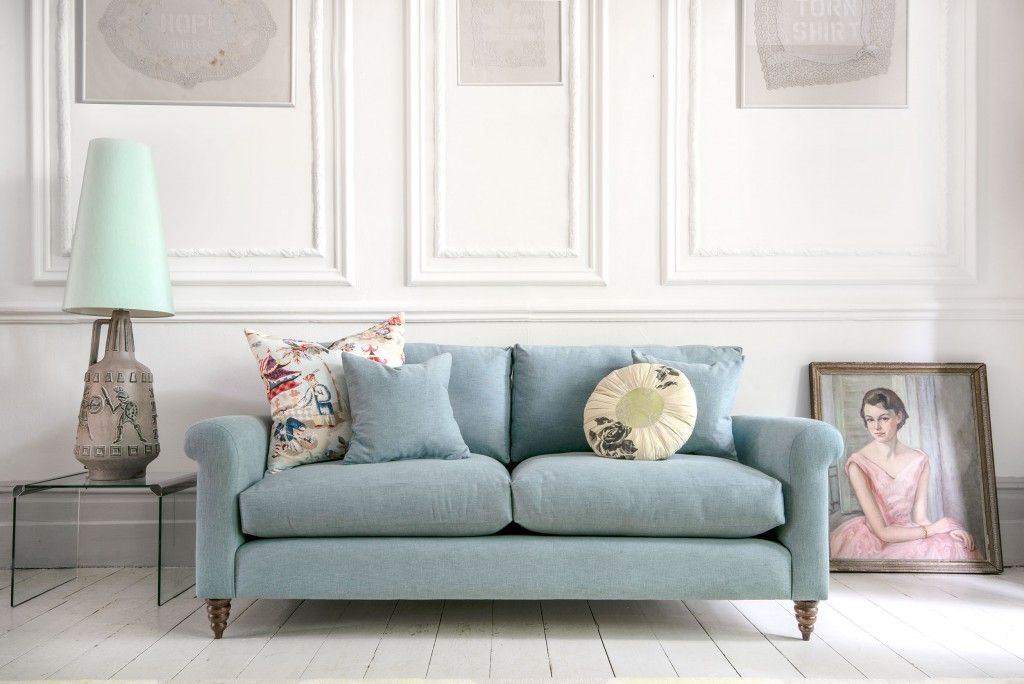 We hope you're feeling more inspired and have a new vision for your home filled with positivity. Here at Sofas & Stuff, we can help turn your idea into a reality with a bespoke, British handmade sofa, crafted to your lifestyle and needs. From designer Mulberry to house linens, cottons, and stripes, you can design the perfect sofa from any fabric in the world! Book your live video design appointment with your nearest showroom, or order free fabric samples online for more inspiration.