Does the thought of enchanting patterns and statement fabrics get your interior design juices flowing? If it does, you'll love our new statement furniture fabrics.
We have six unusual fabrics that our founder Andrew has selected from his love of travel and artisan style, that have made a real bang in our 13 furniture showrooms around the country. Our customers are loving these fabrics and have been using them to create their own statement British made sofas, chairs, beds and sets of cushions for their homes. Discover some of the fabrics we have in-store and order your free fabric samples here.
We're pleased to introduce you to these beautiful furniture fabrics that are from GP & J Baker and Andrew Martin, so read on. Each of these fabrics has been chosen for its distinctive style including bright primary colours, definitive patterns or cooling blues. Get ready you're going to want to sit down to view these and eventually sit down on these gorgeous fabrics!
Bold and full of style fabrics
These linen fabrics from GP & J Baker feature bold reds, blood oranges, primary and secondary colours. They are not only a marvel to look at, they are also extremely durable and hard wearing due to the natural qualities of linen. In addition, flax (used to make linen) uses far less water than cotton and other fabrics, contributing to its eco-friendly credentials. We have selected three sofa fabrics from the Baker Lifestyle Collection that are inspired by Mexico, which can be used to make a bold statement of your style and lifestyle: Kahlo, Fiesta, and Rebozo.

Kahlo incorporates vivid floral embroidery, and is inspired by Mexican culture with its dynamic folkloric design. This incredible fabric would look a sweet treat as a scatter cushion on a velvet classic blue sofa contrasted against a mint green wall, to pick out the colours in the design
Fiesta emphasises geometric shapes, and uses a warm colour palette of reds, oranges, and browns. Although calmer than Kahlo, Fiesta still encapsulates the joyful spirit of Mexican culture. This fabric would look amazing as a scatter cushion on a taupe linen snuggler, with bright stitching to accent the background orange hues in the room.
The last fabric from this wonderful collection is Rebozo, also the name of a garment, worn by indigenous women in Mexico. It is the most tranquil fabric of the three, and omits a relaxed feel, both through the material itself as well as the cooling blue linear stitching. This fabric would make a great scatter cushion against a neutral linen bed, creating a peaceful ambience for a perfect night's sleep.
A cooling floral, relaxing river and glistening mountain
This incredible fabric collection from Andrew Martin uses a blend of relaxed blues as a running theme, printed onto a rustic linen blend. We have handpicked three furniture fabrics that we're certain you will adore: Narikala, Indus, and Elbrus.

Narikala is a floral fabric that uses a two-tone palette of cooling blues and off-whites. It references the flourishing flower buds on the peaks of Hindu Kush, a mountain range that stretches through Afghanistan and Pakistan. This fabric would work wonders as a scatter cushion adding life to a crisp white backdrop in an airy coastal home. Pair with fresh green foliage to bring to life the floral pattern.
Indus resembles the fabrics hand woven by the communities that inhabit the Indus river, one of the longest rivers in Asia. It carefully uses geometric patterns and haphazard stripes to create a calming and cosy space in for your home. We think this fabric is incredible, customers have enjoyed creating bespoke scatter cushions and sofas in this floral fabric.
Finally, Elbrus hints at Mount Elbrus, Europe's highest summit in Russia. The white stripes represent the snow-capped peaks of the mountain top, and are complemented by glistens of yellow and orange sunlight reflecting off the snow. This sofa fabric would make the perfect canvas for adding bolder primary colours with scatter cushions, and would be the ideal fabric for a daring interior.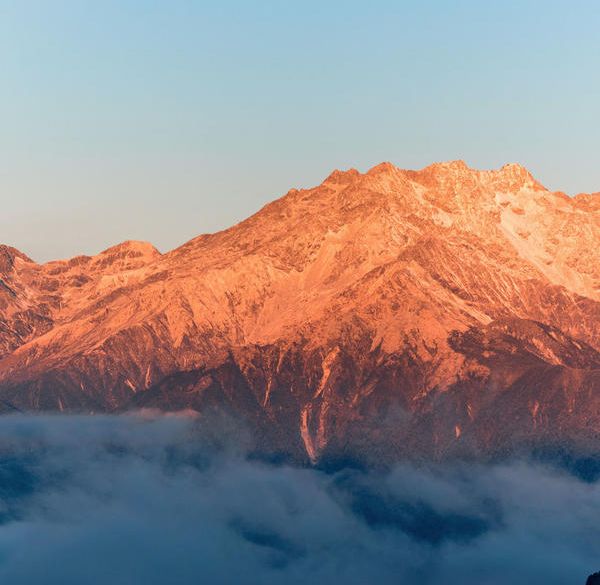 Whether a statement fabric is for you or not are just some of the stories behind the 100s of fabrics we have in our stores. So why not visit your nearest showroom where we will help you pick the best fabrics and tell you the stories behind them, to help you create the perfect bespoke British made sofa, chair or bed for you.
You can also book an out of hours private in-store appointment if you're over 55, or during normal hours for all ages. Our expert design consultants can even take you round the showroom and advise you via live video call from the comfort of your home. Book your design appointment now.