It has always been known that fashion is a influencer in interior trends, but to what extent?
Fashion and interior design have always been known to cross paths and influence one another. Interior designers look at fashion trends of the past to inspire them with their interior design plans, and most of the time this is how great interior trends are made. However interior design is catching up with the fashion trends and now we are seeing collaborations of fashion and interior designers to create new, gorgeous trends for both fashion and interiors.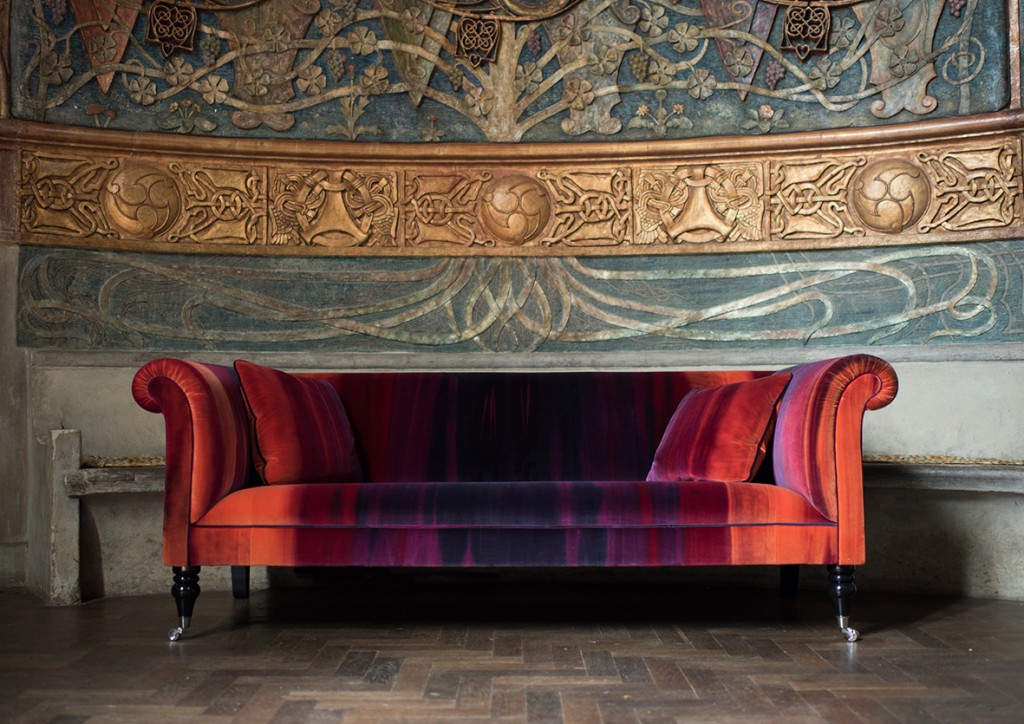 In 2016 we have seen some gorgeous interior trends already, and as autumn approaches the interior world is changing. Floral and bold patterns are being chucked out and pastel colours becoming the must have. The new fashion trend that is being seen this autumn and winter is pastel pinks! The interior design industry has been strongly influenced by this fashion trend and pink is everywhere! Pink has been a fashion trend for the last year but it is still as popular as ever. Interiors are taking on this trend and it works great.
Escada have hit the catwalk with their latest collection and Sofas & Stuff loves their take on the pink trend! Below is there gorgeous pink trouser suit which is incredibly elegant. Have a look at the pink interiors alongside the trouser suit and anyone could see why this colour is becoming increasingly popular in these industries.
A gorgeous interior trend that will be hitting autumn and winter 2016/17 is the Rich trend, which is full of dark, rich colours. Similarly, a fashion trend identified by 1205's catwalk reveal is the dark blue and dark yellow combo. This is a perfect example of the interior industry picking up the pace and becoming more up to date with their trends in line with the fashion industry. It is very interesting to see the many adaptions to upcoming trends through fashion and interiors, gorgeous creations are made in similar colours and styles, but with a uniqueness to every creation.
Collaboration: Topshop Unique and Wedgewood
In recent years fashion designers/outlets have been collaborating with interior designers/stores to create gorgeous interior furnishings and fashion wear. Some collaborations have bought great success, for example the collaboration between Topshop Unique and Wedgwood. Topshop Unique teamed up with Wedgwood to create some gorgeous designs for the catwalk and for Wedgwood's china wear. Topshop Unique took the iconic Wedgwood Wild Strawberry and Japerwear and played around with them to create some gorgeous designs for fashion and interior design!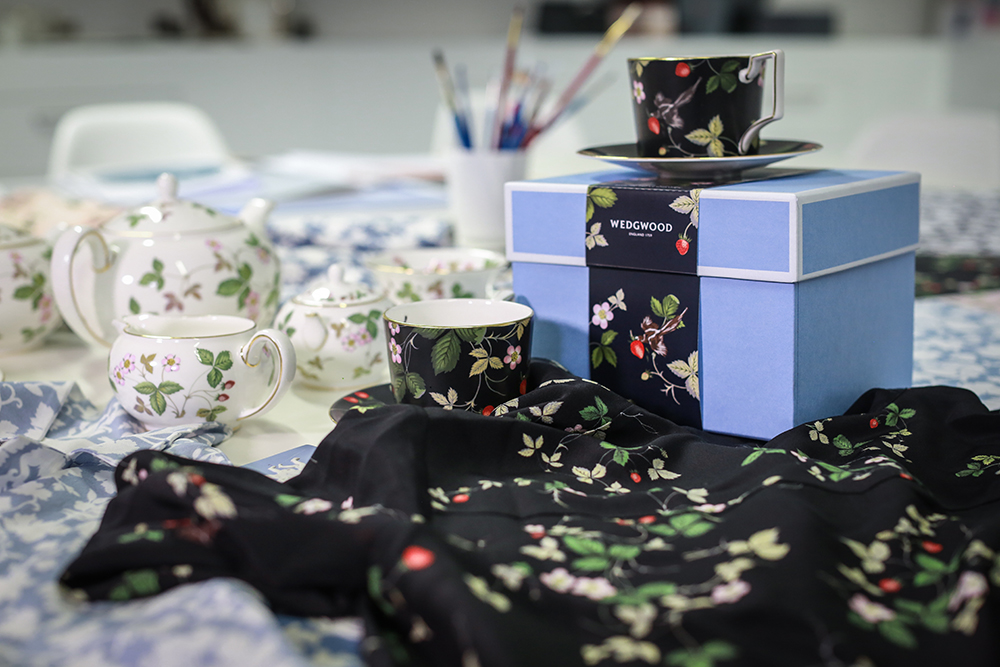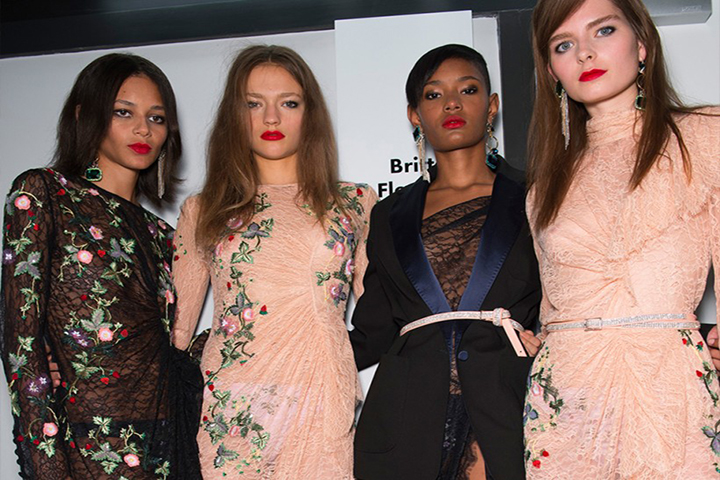 The fashion industry definitely strongly influences interior trends and the designs that are made in both industries are both creative and beautiful. However, it seems that in recent times the interior industry has started to work to influence fashion trends, and become as fast paced in its changes of trends.
That is Sofas & Stuff's take on how fashion influences interior trends. Have a look at our take on the upcoming trends for Autumn and Winter 2016/17 and let us know whether you think it was the interior industry that influenced the fashion industry this season, or the other way around.