Jessi Harris is an interior designer based near our Stroud sofa shop in the beautiful town of Malvern, Worcestershire. She has always been fascinated with interior design, and has recently been renovating her Victorian home using a mixture of traditional and modern elements with help from her husband, Jez, and their cockapoo, Doug. In our latest 'On the Sofa' feature, Jessi shares the story of her most recent home renovation project and gives us some top tips for styling an interior.
How did you get into interior design?
From a young age I've always held an interest in interior design; I was always moving furniture around in my room and buying little bits and pieces to style it. My mum also collected interior magazines and would rip out pages to make mood boards. I loved to help her put schemes together. Later on, I went to art college to study textiles, and really enjoyed designing and making things for homes. After finishing college, I was unsure of what I wanted to do, so I had a gap year and moved to Bath with my husband, where I started working for interior design company Fired Earth. Whilst working with them, I helped clients design their dream homes, from colour consultations to designing new bathrooms and kitchens. I loved transforming people's homes and forming relationships with clients, so I decided to study for my degree in interior design at Staffordshire University as a distance learner, so I could continue to work full time. Since then, I graduated and have never looked back.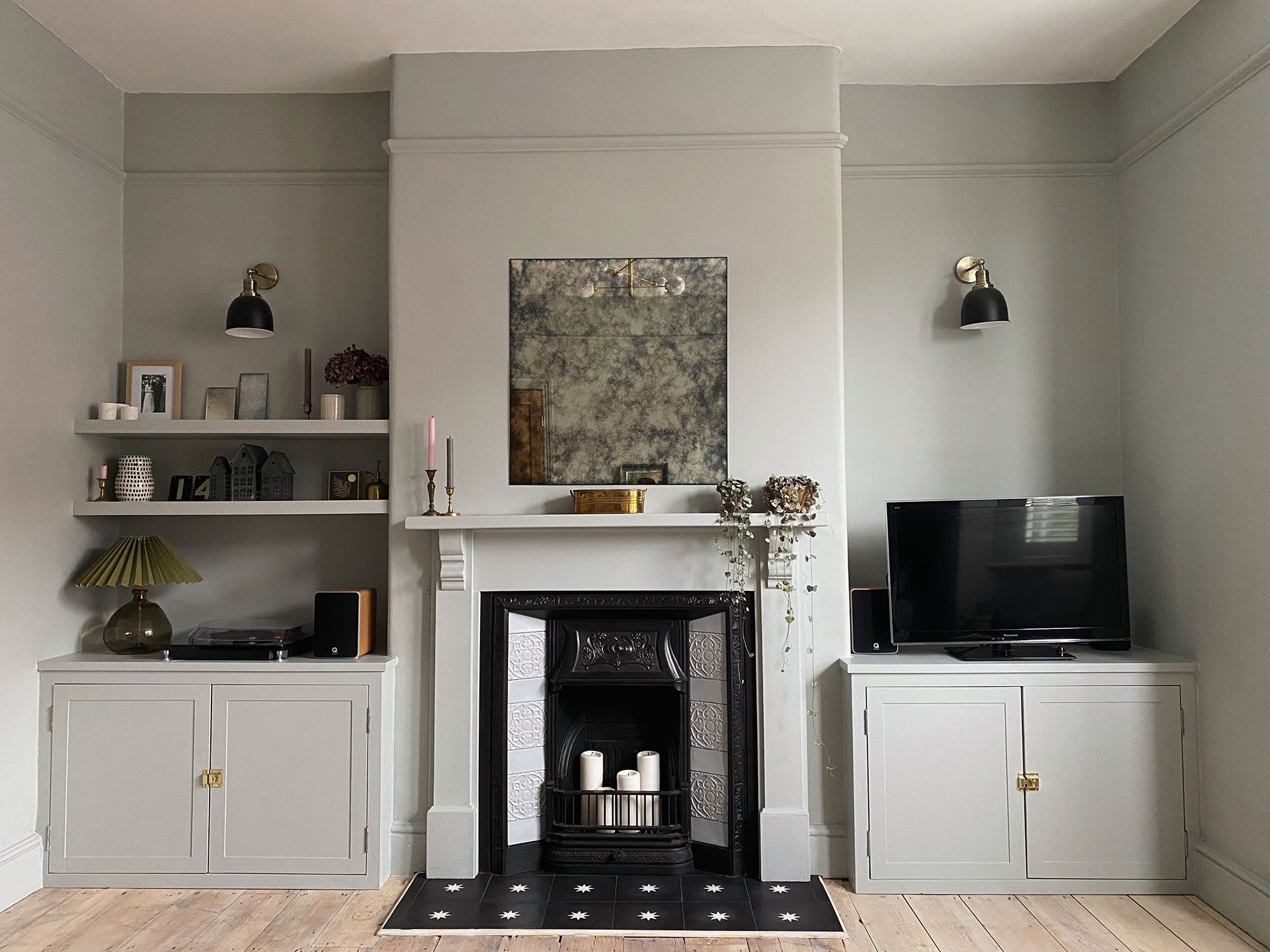 How would you describe your style?
I would describe my style as organic and pared back, focussing on natural textures and colour palettes. I love mixing old and new, and you can normally find me at the local flea fair looking for old artwork and furniture.
You're currently in the process of renovating your first home. What's been the biggest challenge so far?
Without a doubt, renovating during a global pandemic! The first lockdown started when we had just begun work in our bathroom. The plumbers had only been in for one day and understandably couldn't come back to finish the job. The room is very generous in size, but when we first got the keys to the house the layout didn't make any sense and wasn't taking advantage of all the available floor space. My father-in-law helped us move the boiler and ripped out the gigantic airing cupboard to replace with a shower cubicle. The fitted bath was removed to allow for a heated towel rail, the basin was taken out and replaced with a beautiful Burlington freestanding bath and we removed the really long radiator, replacing it with 'his and her' basins. We built storage around the boiler, and also laid underfloor heating. The room now feels like a proper bathroom and sanctuary. It's one of my favourite rooms and I am mostly proud that I designed the bathroom from scratch – it's such an amazing feeling to see your designs come to fruition, even more so when it's for your own home!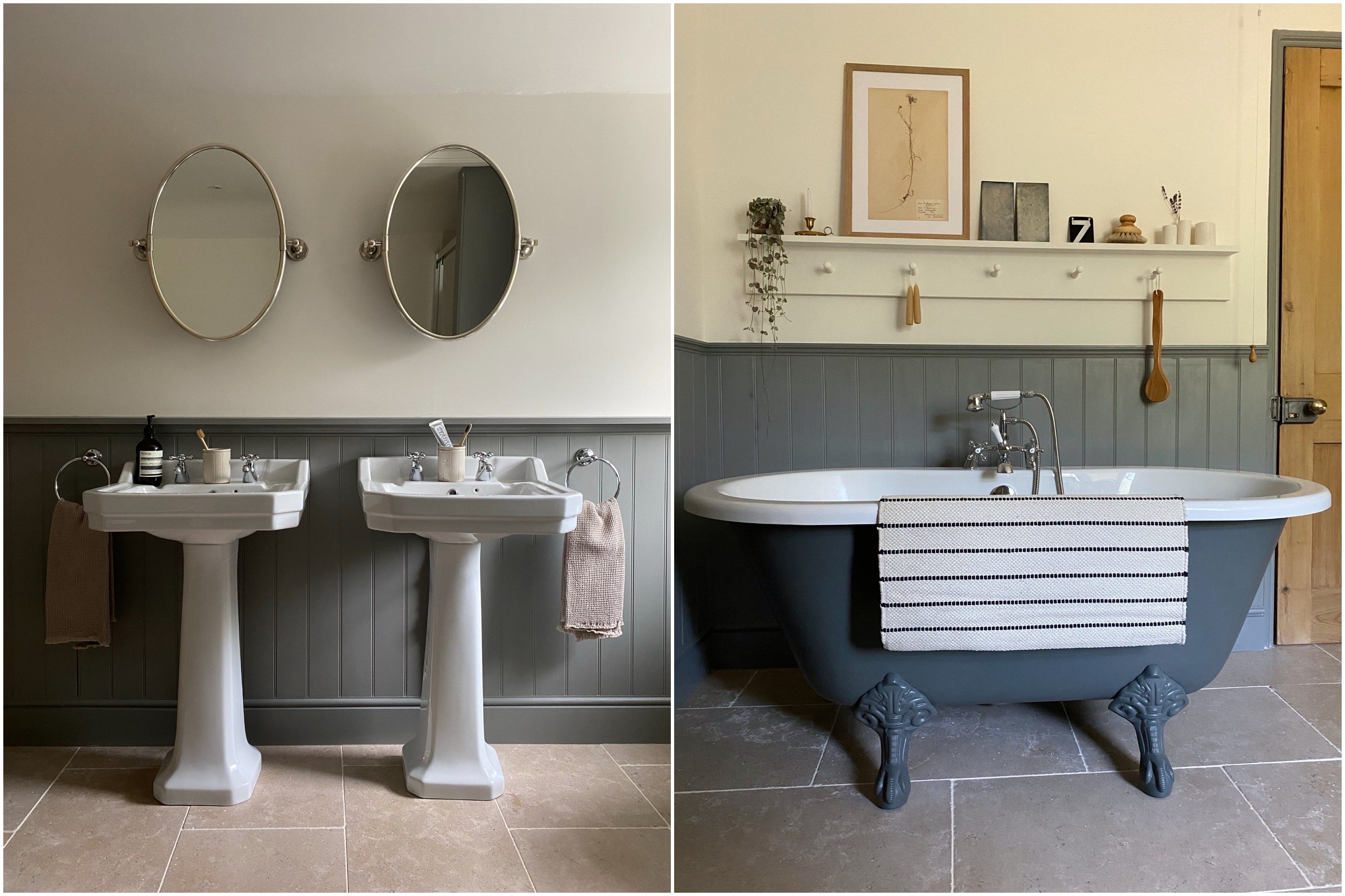 Which Victorian features have you kept in your home? How have you achieved this?
We were thrilled to find the original floorboards in the living room which were hiding under an extremely old carpet. They were in really good condition and it was a no-brainer for us to sand them back to keep. We used a white wash floor oil to reduce the orange tones and it has completely transformed the space. We've also kept all the fireplaces but replaced the hearth tiles with some encaustic ones because the older tiles were sadly beyond repair.
What top tips would you give for styling a room?
It's easy to play it safe within a space, but this can leave you with a sterile looking room. The best way to avoid this is to layer textures and mix materials to add interest and depth. For example, you might have a beautiful velvet sofa in your living room. To inject a bit of personality, you could layer it with different textures such as linen or silk cushions and soft waffled throws, or mix things up with a marble coffee table and houseplants in the space.
I also think it's really important to take your time and try not to rush your decisions. Live in your space for a while and let things evolve naturally. Make considered choices, and try not to be swayed by trends as you will likely get bored quite quickly and have to start again. Stay true to yourself and your preferred style – your home should be a reflection on you after all!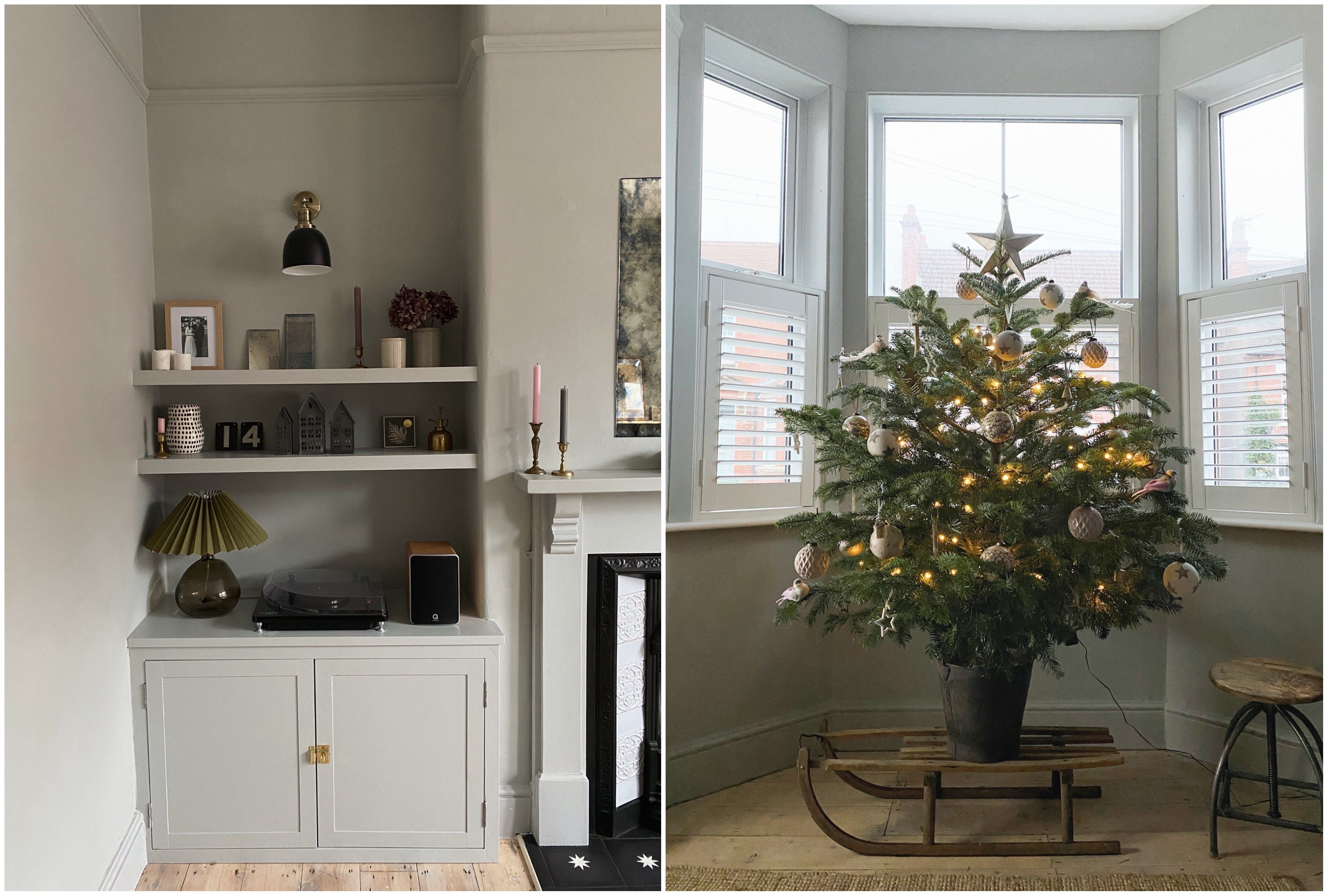 What considerations should you take into account when shopping for new furniture for your home?
Size! It's so easy to get carried away and purchase items purely based on their looks and hope they will fit, but you must always remember your room's dimensions and ceiling heights when purchasing furniture. A good way to work out if the piece you have your eye on will work in your space is to create a scale mockup out of cardboard and moving it around your room. This will give you a good idea on how much room you have to play with and what circulation space there is. When buying new furniture, you should also consider the lifespan of the piece. Ask yourself how many years you think it will last for, and whether it will be durable enough to withstand everyday use.
When working with a new client, what helps you get a feel for their personal style?
I always ask clients how they would describe their personality, what they feel inspires them and what do they tend to naturally gravitate towards the most? It's also really helpful to know what a client does not like as it's a lot easier for people to express.
How do you get out of a creative rut?
As cliché as it sounds, I find the best way is to walk away and have a break for half an hour or so. It's so easy to immerse yourself into a project and suddenly everything looks wrong and doesn't work. Getting some headspace and giving your eyes a rest really does help! I also find getting a fresh pair of eyes really useful, and asking a colleague or family member for their opinion.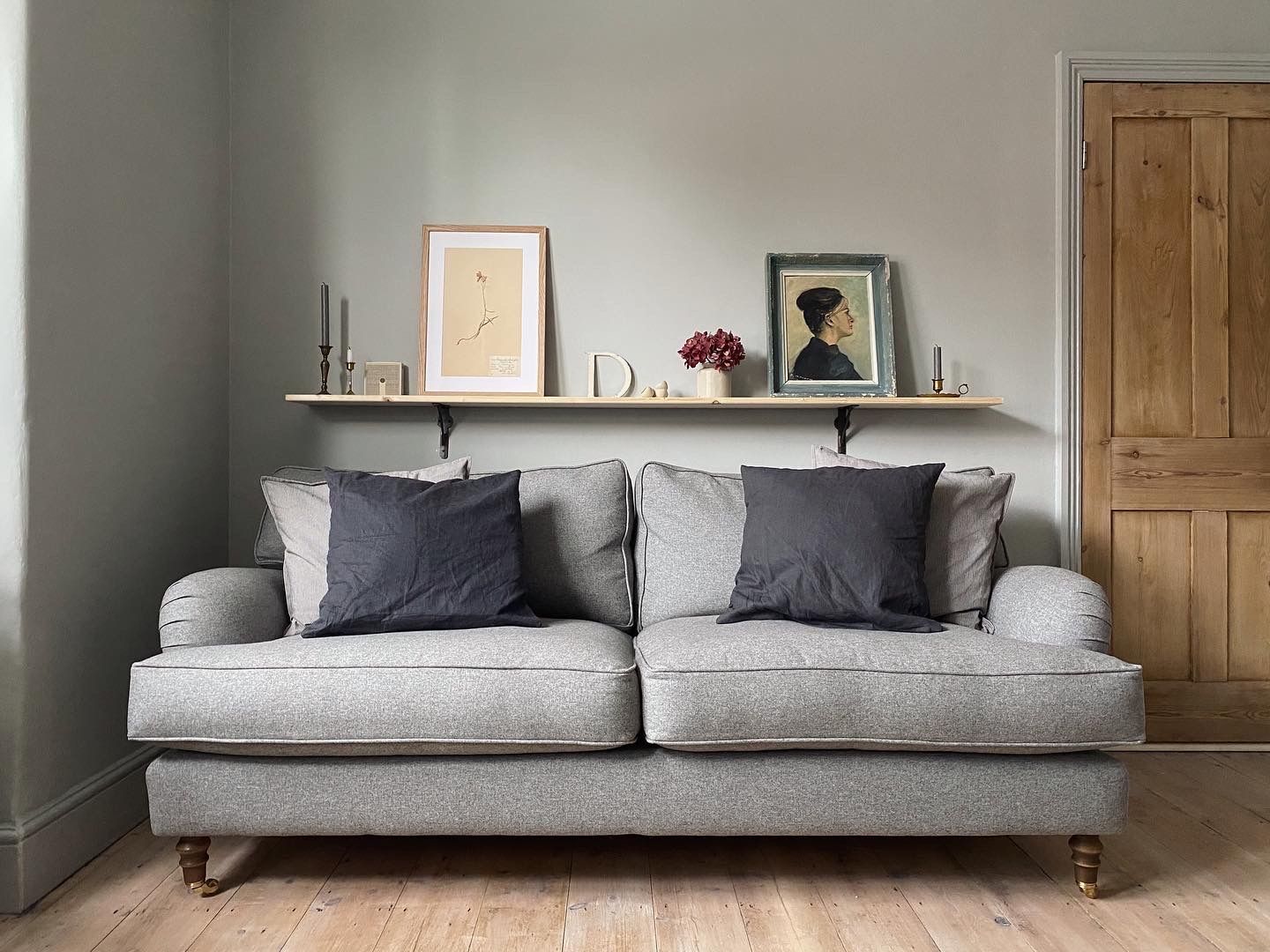 At Sofas & Stuff, our sofas have always been handmade in Britain. What do you see as the key benefits of bespoke, British made design?
The main advantage is the flexibility that comes with buying a bespoke, British handmade sofa. For example, if there's a particular fabric or material you'd like to co-ordinate with your existing interior, you're not likely to find this with an off-the-shelf piece. Being able to work directly with the manufacturer gives you so much more freedom! Another benefit is knowing the quality and longevity will be much higher and longer than a mass produced sofa.
If you'd like to be featured on our next 'On the sofa' interview, send us an email now. If you're an interior designer and want to work with us please see our interior designer trade page.
Whether you're planning an entire home renovation, or simply looking to freshen up your sofa, visit your nearest showroom to discuss your bespoke sofa needs with our expert design consultants, or book a private design appointment with us, and let our experts help you create the sofa of your dreams. If you're still looking for inspiration, design your own bespoke sofa on our website or order free fabric samples today to get a feel for the colours and textures in your space.
Jessi Harris
Instagram @renovating.91