Sofas are an important part of our lives and often play a pivotal role in our homes. We spend on average four hours sitting on our sofas every day; which has no doubt increased recently due to the impact of COVID-19.
Before the lockdown on a trip to Fishbourne Roman Palace near Chichester (close to our Fittleworth, West Sussex Flagship sofa store), I asked myself the question: "How long have sofas been around and how have they developed over the years?".
What I chanced upon at the Roman palace was an image of an ebonised / charred sofa from the ancient city of Herculaneum. The sofa was caught in the blast and found in the debris from the nearby eruption of Mount Vesuvius in AD 79 and preserved giving us a fantastic insight into the original sofa design. From this, I was able to deduce that the traditional sofa shape existed long before we perhaps thought and even resembles the modern Knole type design.
After this my mind raced with ideas and thoughts; "Did Jesus ever recline on such a sofa?", I certainly feel that King Herod did, how much further back did the sofa go? Anyone who can tell me this can be in with the chance to win £1,000 off one of our bespoke, handmade pieces.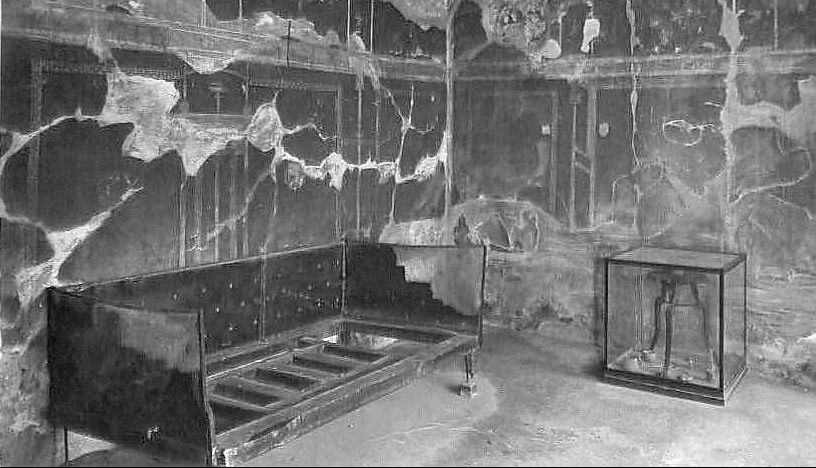 One conclusion I came to is that when it comes to new designs there is very little that is not influenced in one way or another by the past. Every now and then a great invention will change all of our lives, but in general, life moves through a gentler design process.
My discovery at the Roman palace has really stimulated my imagination to try and look back and create a timeline for the sofa throughout the ages. I wish to see how this vital piece of furniture has ended up where it is now, in the early stages of the 21st Century and I'm excited to see where we are heading in the future.
I would love for our customers to help me on this journey by sending in any images and information they have relating to the history of sofa manufacturing and design and why they think they are interesting.
To enter our competition:
Click here to like our Facebook page
Send any information and images you have on the history of the sofa to our Facebook page
I very much look forward to reading all your interesting responses.
To create your own classic handmade furniture visit your nearest sofa showroom where we can guide you to design a British bespoke sofa, chair, or bed. You can also book a private design appointment with one of our expert consultants or contact us here.
Terms and conditions apply, competition ends 31st July 2020 for more information click here