Over the festive period, it is well known that the cosy colours of Christmas flood the house and can be seen to interlace with red mulled wine and ivy green. Oh the joy and excitement of the holiday season is upon us, but the question arises, 'What is the perfect Christmas sofa?'.
Let's be honest, the sensible option is going to be a corner sofa. When the whole family is spending time with their loved ones reminiscing about the ludicrous times they've shared, it is an exceptionally welcoming way to bring everyone together! It means that aunties, uncles, grandmothers and grandfathers are able to sit with each other without excluding anyone. Corner sofas don't have to be huge though. In fact, here at Sofas and Stuff, we have an array of large and small corner sofas to suit your needs. For example, our Alwinton Chaise is compact enough to fit in the most bijou room, whereas, our Stockbridge is able to fill open plan living spaces.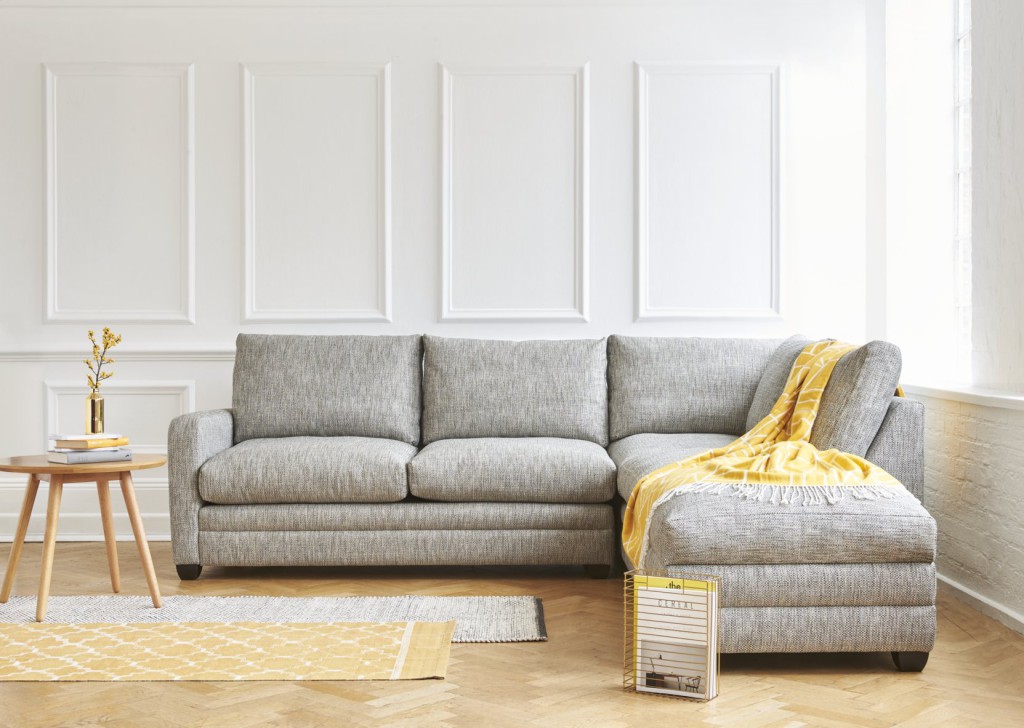 The last thing you want to worry about during the Christmas period is a mishap with eggnog, mucky paw prints or felt tip masterpieces on your sofa! Thank god you don't have to as we have managed to combine the luxury of light-coloured fabric with the practicality of stain resistant technology. Gone are the days where you would compromise your vision of a bespoke neutral tone sofa for a darker colour that would 'hide the dirt'. A drop of Christmas pudding is simply a wipe away! Introducing our stain resistant fabrics!
Our Portland velvet is also perfect for your christmas sofa if you have furry friends, little people or friends who may or may not get a bit jolly with that glass of red, as it has a stain resistant technology. Just spilled champagne on your brand new velvet sofa? Let's wipe that away and pretend it never happened! We won't tell if you won't! For more information on how to care for your sofa (whether you have stain resistant fabric or not) see our care page.

It's not a surprise that family will be traveling from near and far to spend Christmas with each other. This often results in homes running at maximum capacity, but a sofa bed can save your families' Christmas! The perfect Christmas sofa!
We have a range of different sizes of sofa beds. For example, our Langland sofa bed is also a corner sofa so is perfect for the whole family, and even the dog! Its 10cm deep pocket sprung mattress will tempt your guests to stay over an extra night (that's if you will let them)! On the other hand, we have smaller sofa beds such as the Gower, the Aldeburgh or the Stopham. Don't fret though, you no longer have to compromise on comfort as here at Sofas and Stuff we have a choice of deep pocket sprung mattresses as well as memory foam or coil springs, whatever your heart desires!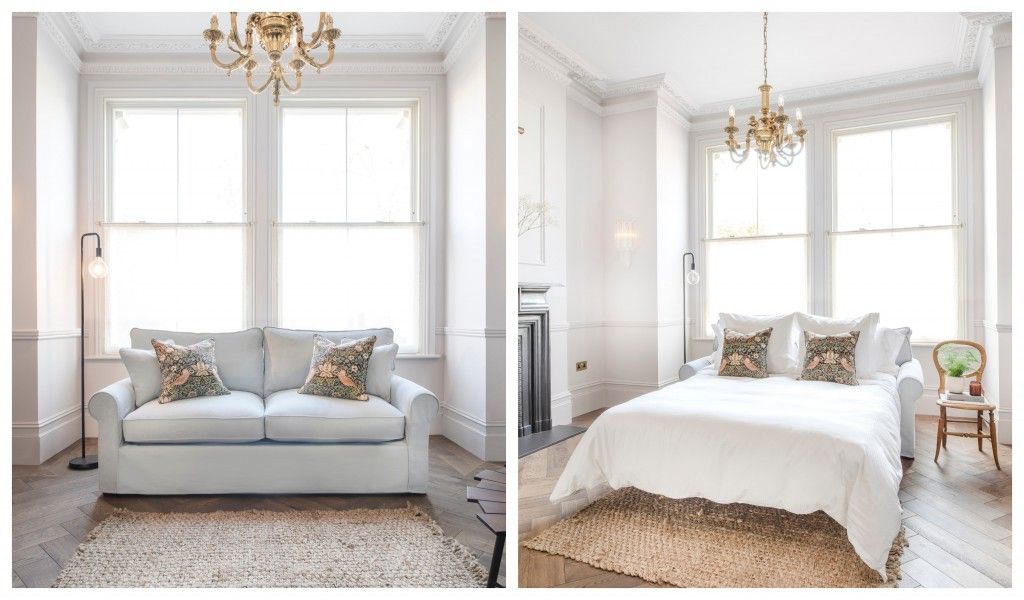 Nothing shouts Christmas louder than a velvet green christmas sofa standing proudly in your living room. Our luxurious Napoli velvet has been made with a high pile, which makes it easy to mistake for a soft cluster of clouds – now that's Christmas magic right there! There are different styles of velvet too. Printed velvets are super soft and we would recommend them to anyone who would want a specific style in their sitting room. Thanks to our Portland velvet, it is much easier to get your hands on your dream velvet sofa as it is one of our moderately priced fabrics. You can finally have that luxury velvet interior that you've longed for!
Don't forget, you can choose any fabric in the world to put on our sofas, so if you already have an eye on one, pop into one of our stores where we will be able to discuss this with you. We pride ourselves on being one of the only companies that are flexible with our sofas and fabrics.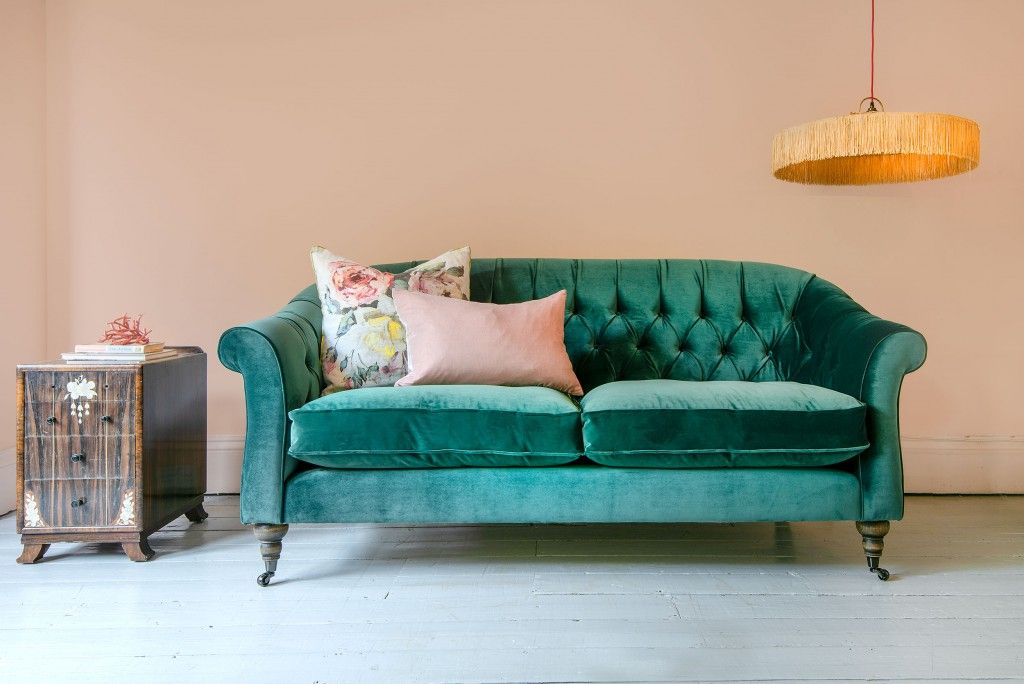 Overall, there are many ways in which you can ensure you have the perfect sofa for the festive period. Sofas and Stuff can guarantee you'll have the traditional British Christmas that you've always dreamt of. Our sofas are not just handmade, they're handmade in Britain. Visit one of our 13 showrooms across the country where our team will be waiting with a warm cup of tea to show you how we can help style your home this season. Our level of expertise is second to none and we will be able to guide you in finding your perfect sofa for the festive period. We will see you there!