Sofas In Manchester
Our Manchester sofa showroom is a jewel in the crown of furniture stores in the north of England. With luxurious furniture and knowledgeable staff around every corner, our showroom is a real interior design hub. We are sure you will love your Manchester showroom experience. Sofas and Stuff staff are knowledgeable on everything from sofas, beds and chairs, along with having up to date interior design ideas. Perhaps the best reasons to visit our Manchester sofa store is our huge collection of fabrics on offer. No longer do you have to buy a sofa or chair and be stuck with the same old choices of colour and fabric. Sofas and Stuff are different, we offer any fabric in the world… yes literally anything… So why not be creative.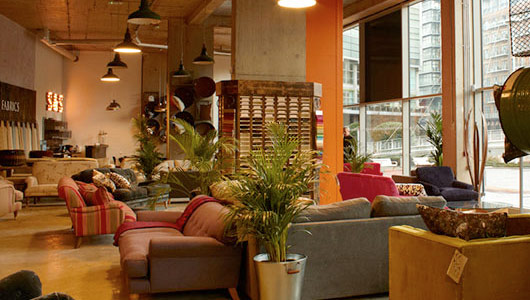 Design your own sofa
Many of our customers come to us underwhelmed by the lack of choice from traditional sofa retailers. This is why we offer such a wide choice of fabrics and shapes, enabling you to design a truly one of a kind sofa. So what does it mean to create a bespoke sofa? Well you can change anything on the sofa from the fabric to the feet, or perhaps you need an extra large corner sofa, we can do all of these things. So what are you waiting for, why not try our design your own sofa software for inspiration.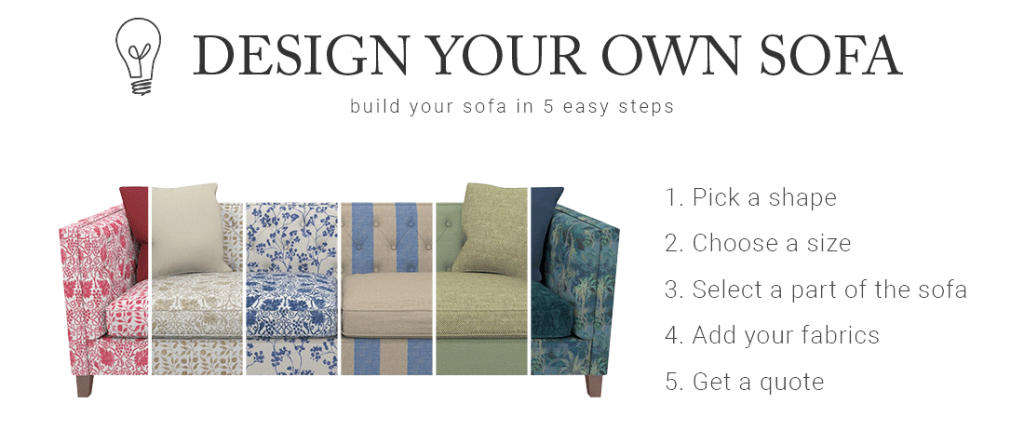 British Made Furniture
Exploring our handmade British sofas you will uncover sleek design, traditional craftsmanship and always elegant style. We pride ourselves on the high quality build of our British furniture. We have workshops in Nottingham and Preston where all our products are handcrafted using age old furniture making techniques. Our Manchester sofa showroom is only a short drive from our workshops. All our handmade products are built to last and come with a lifetime guarantee on the wooden frames and supports.
Interior design appointments in Manchester
Sofas and Stuff understand that picking you perfect sofa, bed or chair can be daunting, especially with so much choice out there. This is why we offer one to one interior design consultations, with one of our knowledgeable Manchester team to guide you through the design process. Our Manchester staff are all interior design experts with their own unique flavour and style. In this hour long consultation you will be guided through our full design process, from choosing the perfect fabric that fits your needs, to picking the perfect plumpness for your cushions, to ensure the most comfortable seat possible.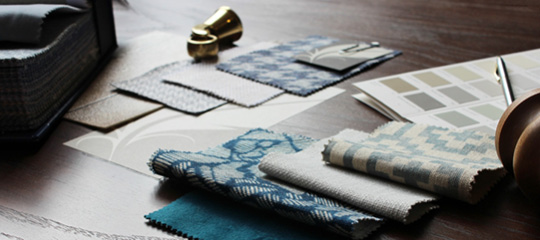 Some sofas to uncover in our Manchester store
Here is a selection of our favourite pieces to explore. We are sure you will find something you love.
Wadenhoe Corner Sofa
This generously sized corner sofa looks great in both town and country. With plump, fluffy sit, the Wadenhoe is perfect for those who have big families wanting to wind away the evening in comfort. Pick a stain resistant, hardwearing fabric for those with children. Learn more about our Wadenhoe here.
Alwinton
Our most popular sofa, and it is easy to see why. The Alwinton is a classy as it is stylish. With elegant curves and sharp lines that will win even the most discerning guests over. Looks great in cottons and linens, or patterned fabrics.
Kentwell
A stylish sofa that looks great in velvet. The Kentwell is the perfect piece for those in city apartments looking for a bit of tradition and style. Choose velvets to add luxury and why not pick a colour your guests will love to sit on.
Visiting our store
Our Manchester sofa store is right next to the world famous Lowry hotel. We understand that Parking can be a bit expensive in Manchester. This is why if you use a car park to come and visit us, we will reimburse you the money for the parking. So feel free to make a day of it and get lost in all the possibilities our Manchester showroom offers. Click here to get address info and directions. If you are looking for a sofa in Manchester then make sure to pop into S&S.