We love a good read here at Sofas & Stuff, and it's that time again for our monthly book club review!
Well, we're not going to disappoint in this post as we've found the perfect book for our lovely readers. This is one to enjoy curled up on a cosy Autumn evening or on a sunlounger, if you're lucky enough to be escaping for some winter sun in the next month.
There are certain books that cause a bit of a stir and 'The Hunger Games' trilogy by Suzanne Collins is just one of those. We've just finished the first book in the series and we were gripped from start to finish – page-turner doesn't even cover it!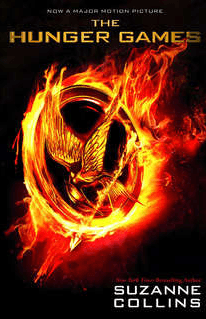 The book was originally written in 2008 but the recent DVD release of the film has got everyone talking about it again – it's shot straight to the top of the bestsellers list again.
The book is set in a dystopian future, where America has been turned into a vicious land called Panem which is ruled by a sick dictatorship, ruled by President Snow.
The book tells the story of a terrifying reality TV show called (surprisingly) 'The Hunger Games'. Each year twelve girls and twelve boys are selected from their communities to compete but there is a twist – this is a fight to the death.
The main character is sixteen year old Katniss Everdeen who finds herself part of the dreaded games after heroically taking the place of her younger sister. The rest of the book focuses on the trials and tribulations she encounters as she fights for her life, making for a gripping read.
Unlike most novels that are aimed at 'young adults', Collins writes extremely well and this book will appeal to everyone. Her characters are satisfyingly complex and she is a master at creating an almost palatable tension for the reader which she weaves into the plot effortlessly.
So what are you waiting for? We highly recommend getting your hands on a copy of this one – you should be able to find it in your local bookshop or if you're a bit pushed for time then you can also order it from our good friends at Amazon.
Well, we hope you've enjoyed the latest edition of 'book club' – we'd love to hear what you've been reading recently so why not get in touch with us via Facebook and Twitter. As always, we'd love to hear from you!