Whilst flicking through the pages of Pinterest we stumbled across some excellent ways to make your home and your life a lot more organised and a great deal more pleasant. Life Hacks don't have to cost a lot and in fact the best ones can often end up saving you money along the way! So, without further ado here are our top 10 for you to peruse and enjoy.
Reusable Coffee Cup
If you haven't got one of these already it's time you joined the trend. All of the major coffee shops will now give you a discount every time you use one and of course the real winner here is the environment… This little number from Keep Cup comes in a range of colours and is rather nice we think.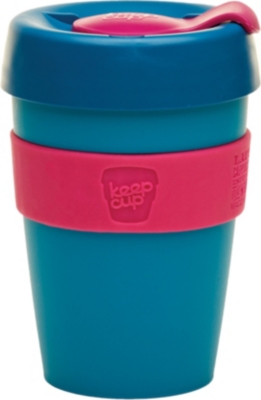 Light Alarm Clock
If you struggle to wake up in the mornings this light alarm clock could be the answer. The light gradually comes on as your wake up time approaches, making it near impossible for you to press snooze once you hear the beep. Late for work? Never again!
Organise Your Handbag
Have you ever reached into your bag to pull out your phone only to find yourself emptying the entire contents in order to track it down? We certainly had, until we discovered handbag organisers. You simply insert the organiser into your bag and everything will stay in its place. Simple yet effective.
Banana Case
If the thought of having squashed fruit prevents you from taking your own fruit to work, or out and about think again. With a handy banana shaped carrying case you need never risk having your snack damaged in transit. These cases come in fun colours and have vents so your banana can stay nice and fresh.
Desk Tidy
Not only is this is a desk tidy with a difference but we love its sleek and elegant design. It cleverly stacks yet leaves enough space in between for documents and stationary, or it can be used separately all around the home office… or in fact anywhere in the home. Far, far better than a boring desk tray, we say.
Organise Your Make-Up
We love this simple yet effective make-up organiser. It will make finding individual products a whole lot easier and even includes space for your jewellery. Just lovely, we say.
So which are your favourite life hacks? Do you have any more to share with us? We'd love to hear from you – find us on Facebook, Twitter and Pinterest.
"This post was written by Andrew Cussins, sofa lover and founder of Sofas & Stuff"