Some days it seems like Pinterest was created purely with mason jars in mind. In fact, we can't believe we haven't done a Pinspiration post dedicated to them yet! Invented in 1858 by John Landis Mason, mason jars were originally designed for preserving food. Some years later, the Internet happened, and endless possibilities were created for alternative uses other than jam.
Mason Jar Kitchen Garden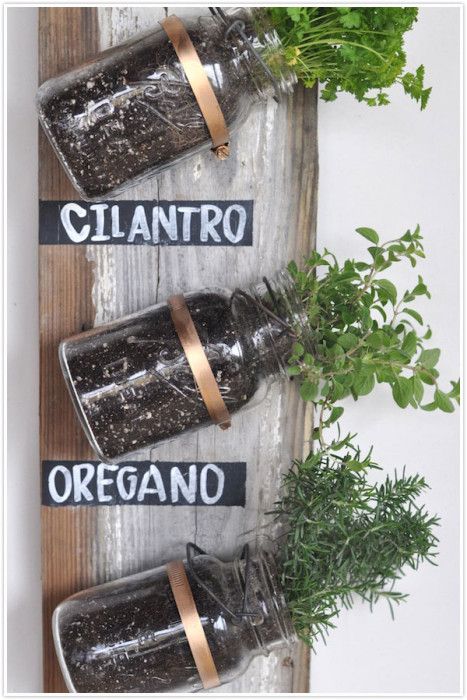 A bit of DIY know-how and a few tools are all it takes to create this amazing hanging herb garden for your kitchen. We love how easy it is to remove the jars for cleaning or repotting, and the chalkboard markers are a nice touch.
Mason Jar Soap Dispenser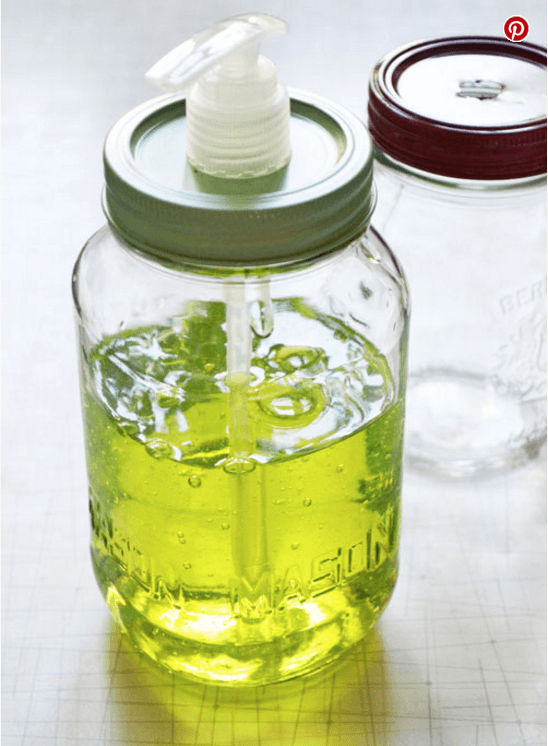 Perfect for next to the kitchen sink, this mason jar soap dispenser would be a great rainy day project. Spray paint the lid to match the colour scheme in your kitchen, or even to match the colour of your soap. Find out how to make it here.
Lemon Chicken Mason Jar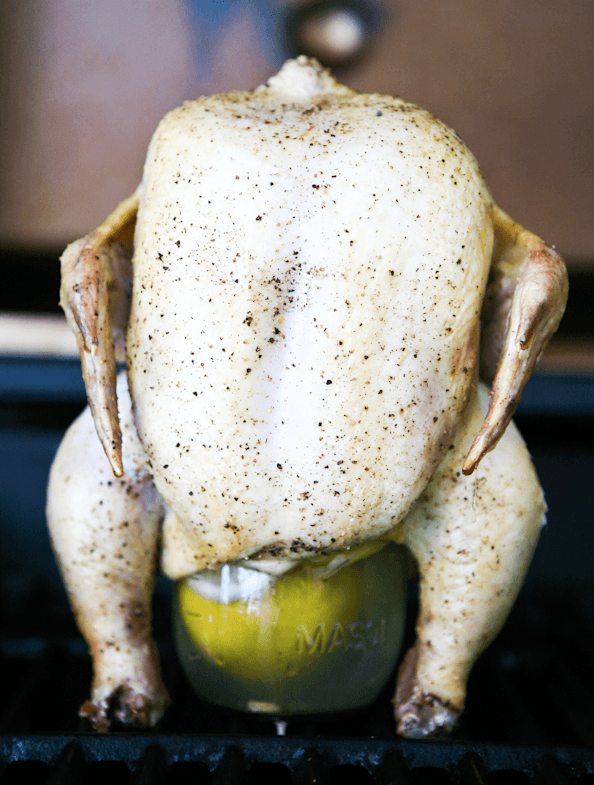 A neat twist on the classic (but not necessarily that classy) beer can chicken recipe – fill a mason jar with lemon, stock and seasoning to make delicious, moist grilled chicken.
Mason Jar Terrarium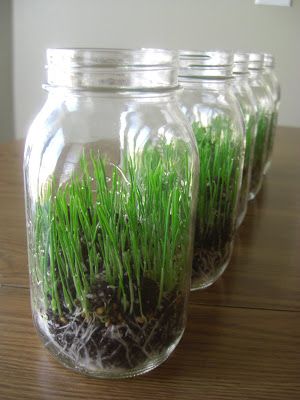 Adding plants to a room is an instant way of brightening it up (bonus: they pump lots of lovely oxygen into the atmosphere too). These micro-terrariums would be great for a small space like a home office. Find out how to make your terrarium here.
Are you obsessed with mason jars? Let us know! Join us on Facebook or Twitter to share your favourite design tips, or head to Pinterest (we heard there might be a few more mason jar ideas over there).