Interior Design Trends 2020
Interior design trends for 2020 are a marvellous mixture of bold colours, eclectic accents, retro opulence, velvets and earthy tones. There is much to choose from to keep your space on trend for the roaring 20's. The key note for all interior trends is the continuation of 'embrace what you fancy', in basic terms we are changing our attitudes towards completely copying trends to the letter, instead we are cherry picking to create a living space to our own personal delight. This is perfect for Sofas & Stuff as we help you pick any fabric in the world to customise your sofa, chair or bed.
Sensational Corduroy
Corduroy is back, with an enormous bang. This trend is taking the interiors and fashion world by storm. It's a wonderfully comfortable fabric that's super luxe and inviting, its very essence invokes 60s and 70s chic. It's warm on the skin against the winter chill and cooling for those summer evenings. The founder of Sofas & Stuff Andrew Cussins has hailed it as one of his fabrics of the year. For more on this exciting trend keep a close eye on Sofas & Stuff, as we have some big corduroy news coming very soon.

Natural Materials
This trend is designed to bring calm into our homes using materials from nature. The colour palette is extremely warm and earthy. Anything from rust, burnt oranges, caramel to the return of beige. We love the Saltdean snuggler sofa in the spicy Linwood Tango Velvet, which we think captures the natural material spirit . Interior Design Tip – Add some houseplants into the room as a separate style note, to add a pop of colour.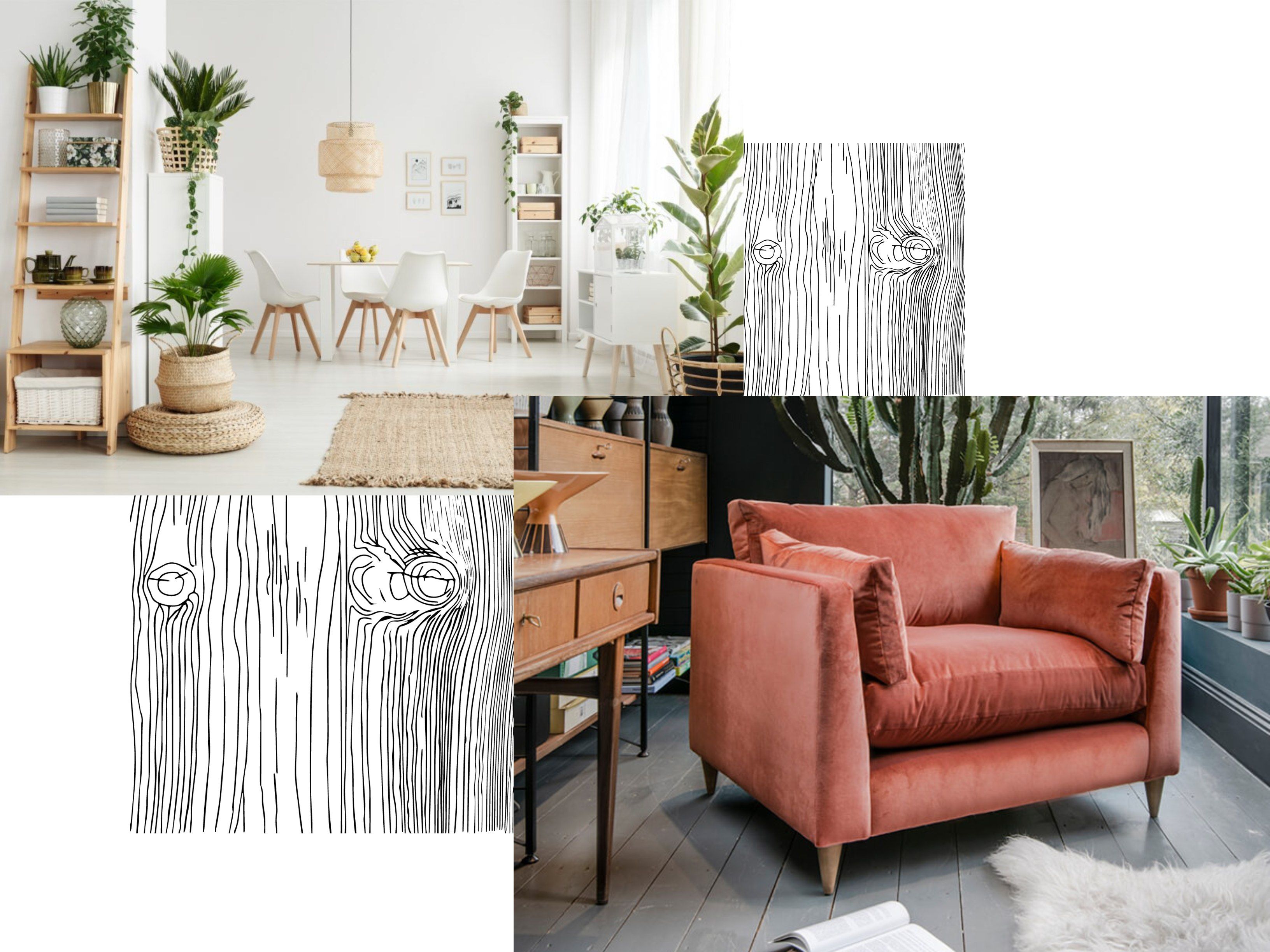 Retro Opulence
Retro opulence is heavily weighted towards all things completely glamour and luxurious. The nostalgic nod to Art Deco is ever present with bold patterns, rich velvets and Chesterfield shapes such as the Haresfield modern Chesterfield sofa. Adorn your sofas thereafter with printed scatters, fringing and fanciful textures to exude retro richness.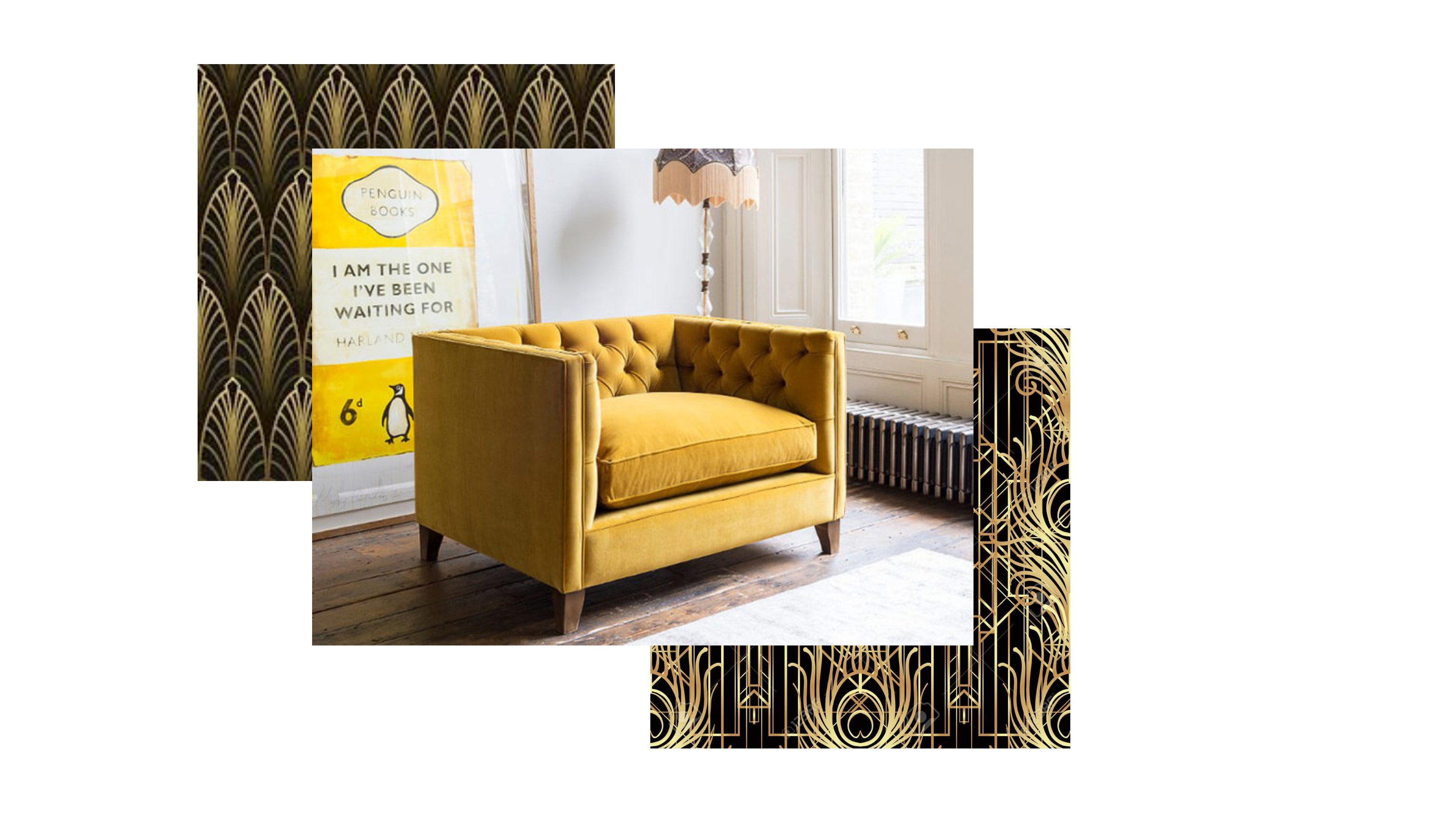 Be Bold
Be bold with your choice of colours and shades. This trend is definitely for those who are not faint of heart. We see customers becoming much more confident and really not holding back where being bright with colour is concerned. Go bright with your sofa fabric and pair with a complimentary or clashing twist on walls. A super colour combination we love is orange with blue or navy, the two tones work in fabulous harmony and convey an edgy, fun theme. Look to our Stourhead sofa in Portland Velvet Satsuma for some inspiration. Why not order some bright fabric samples from the website?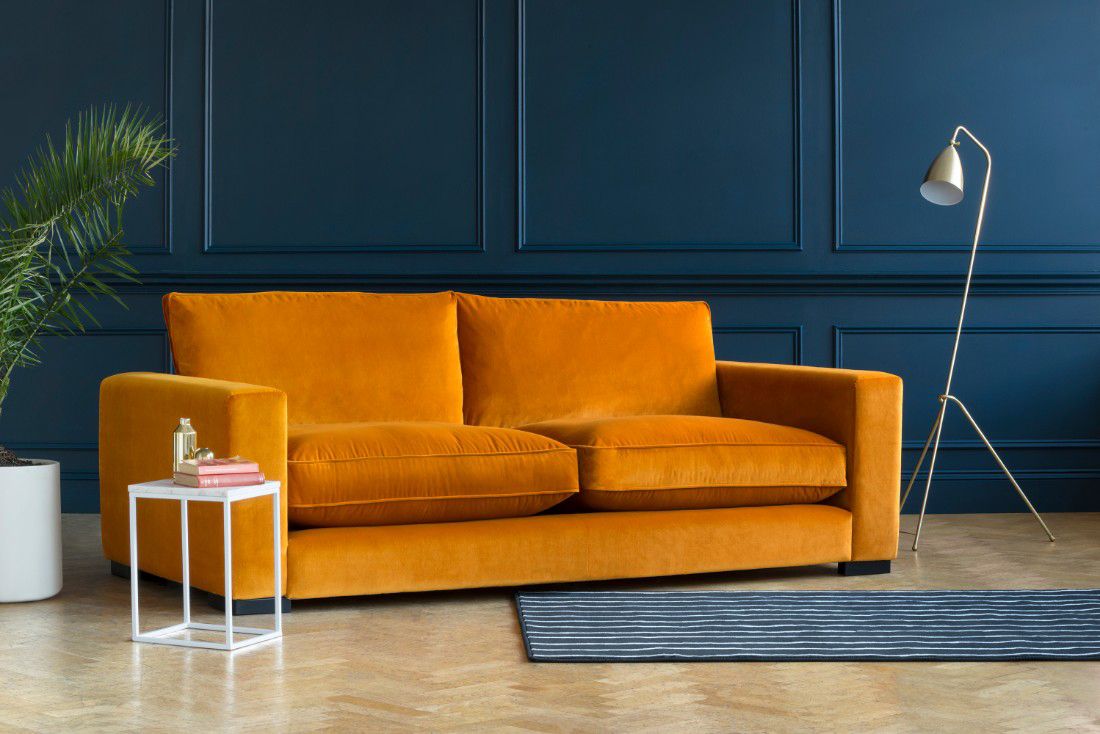 Curve Appeal
Soften those edges with your furniture by banishing harsh angles and introducing some curve appeal. Sofas are taking on a  curved form, taking inspiration from the Art Noveau movement. The Fairmont sofa is a perfect example of how Sofas & Stuff have embraced this popular sofa trend. Its character is strong and extravagant yet softened with its curved back. It's a fresh approach to the classic sofa shapes we are used to seeing in people's homes.
There is so much to look forward to for the roaring 20's. It's about picking elements from different trends that you like and creating your own masterpiece within your four walls. The same goes for your sofa, that's where we can help. We have something for everyone, we can cover your sofa in any fabric in the world. All of our sofas are bespoke and made with love on British shores.
So what are you waiting for? Get inspired by the latest 2020 furniture trends, we'd love to help you design your new sofa, chair or bed, book your free Design Consultation now.