As furniture designers and lovers we love all kinds of art, and the latest exhibition at Moncrieff-Bray Gallery in West Sussex has got us very excited!
The exhibition is called Out of India and embraces the intoxicating spirit of India in a three-week exhibition. The celebration of Indian inspired art started on Saturday 8th October and goes on till Sunday 29th October. The artists' works being shown are Penelope Anstice, Tobit Roche, Paul Treasure and Victoria Threlfall. The Out of India exhibition wouldn't be complete without the showcase of two Sofas & Stuff armchairs. Our Holmfirth ladies armchair in Spring Rhythm pomegranate green and our Grassington armchair in Spring Rhythm lotus reverse blue.
If you haven't heard of Spring Rhythm fabric and aren't already besotted by it then you have not lived! This gorgeous fabric has so much culture in it's patterns making it look beautiful on our furniture. Sonali Kapoor is the creative director of Spring Rhythm and has worked widely in floristry, garden design and floral farming. Kapoor's outlook on life and design is "the delicate balance of the love for beautiful things and the freedom for them". The Spring Rhythm fabric is produced through hand-cut wooden blocks in print and colour.
Each piece of fabric in the Spring Rhythm collection is printed by hand, and on some of the prints you can see the slight imperfections of the print that shows the culture behind these prints. The Spring Rhythm collection creates inspired living spaces through the accents and irregularities in its hand-blocked print. The colours that are showcased by the Spring Rhythm fabric are inspired by the natural world; deep blue Indian skies, terracotta, dry clay and garden city greens. These tones can sweep through your living area to create a peaceful and transcendent atmosphere in your interior. The patterns and colours that the Indian inspired fabric expresses are one of a kind.
The Armchairs
The two armchairs that are being showcased at the Moncrieff-Bray Gallery are the Holmfirth ladies armchair is Spring Rhythm pomegranate green and the Grassington armchair in Spring Rhythm lotus reverse blue. We decided to use these two pieces of our furniture for this exhibition because they illustrate the beauty and culture of the Spring Rhythm fabric. The Holmfirth armchair is a very handsome armchair with elegant 'Howard' arms and can be yours in Spring Rhythm pomegranate green for £1,056. The Grassington armchair is a modern take on the armchair; it's a clean and simple armchair that looks gorgeous in exotic prints, like the Spring Rhythm lotus reverse blue; which can also be yours for £1,056!
The Exhibition
The exhibition showcases four artists work and our armchairs. The art shown is simply beautiful and each artist tells their own stories about there experiences in India. The exhibition celebrates art inspired by the spirit of India.
Penelope Anstice's work is created from two different trips to India. She travelled to Kerala and Calcutta, and then on a separate occasion to Jodhpur in Rajasthan. Antice was inspired by the 'Blue' city's fascinating architecture, it's ancient walls and the towering Mehrangart Fort. Antice's work is a mixture of observations in gouache and watercolour, or figures and movements from the streets and markets.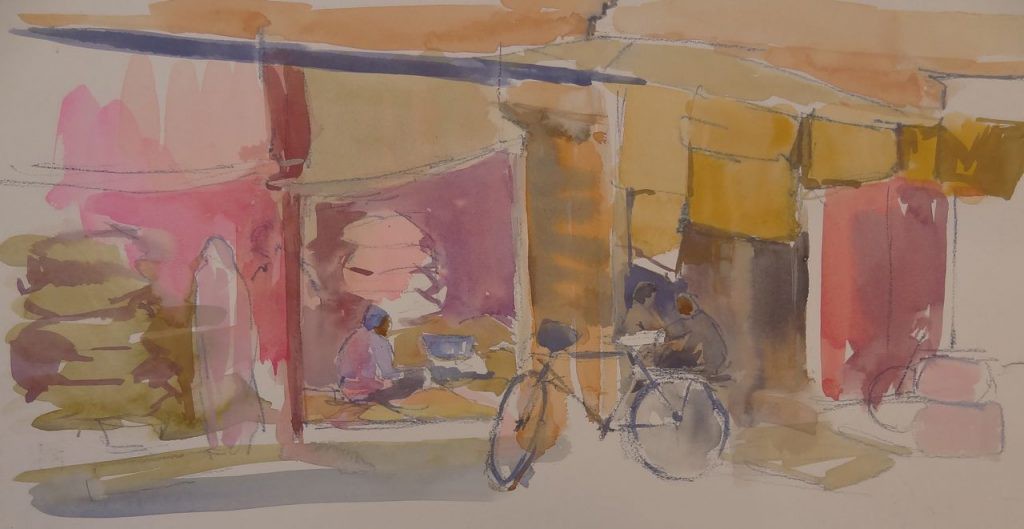 Tobit Roche spent most of his teenage years in Delhi and maintains that India is still his spiritual home. The paintings in this exhibition can be divided into those Roche completed by memory in his studio, and those he painted on the move. His paintings are about 'longing and nostalgia'.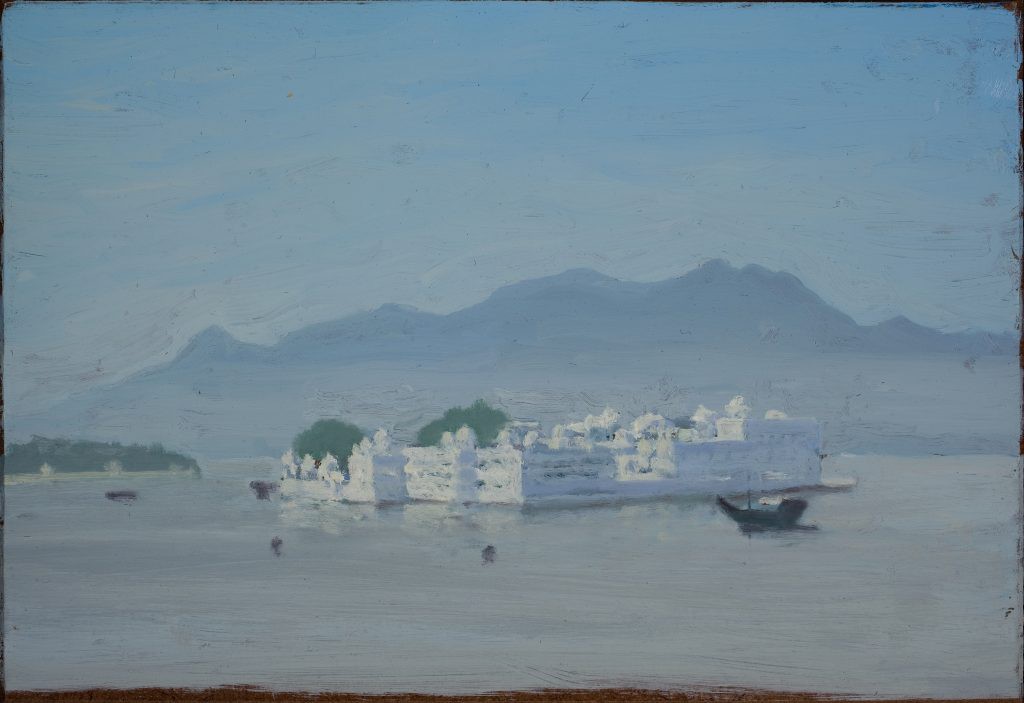 Paul Treasure says that India is a magical place and it helps to focus the mind on accepting what it means to be a human being today. Treasure's art is full of colour and is expressive and energetic. Some of Treasures art incorporates recycled materials reflecting the way even rubbish has a value in India. Treasures work is both abstract and figurative, it emphases a sense of everyday life in India.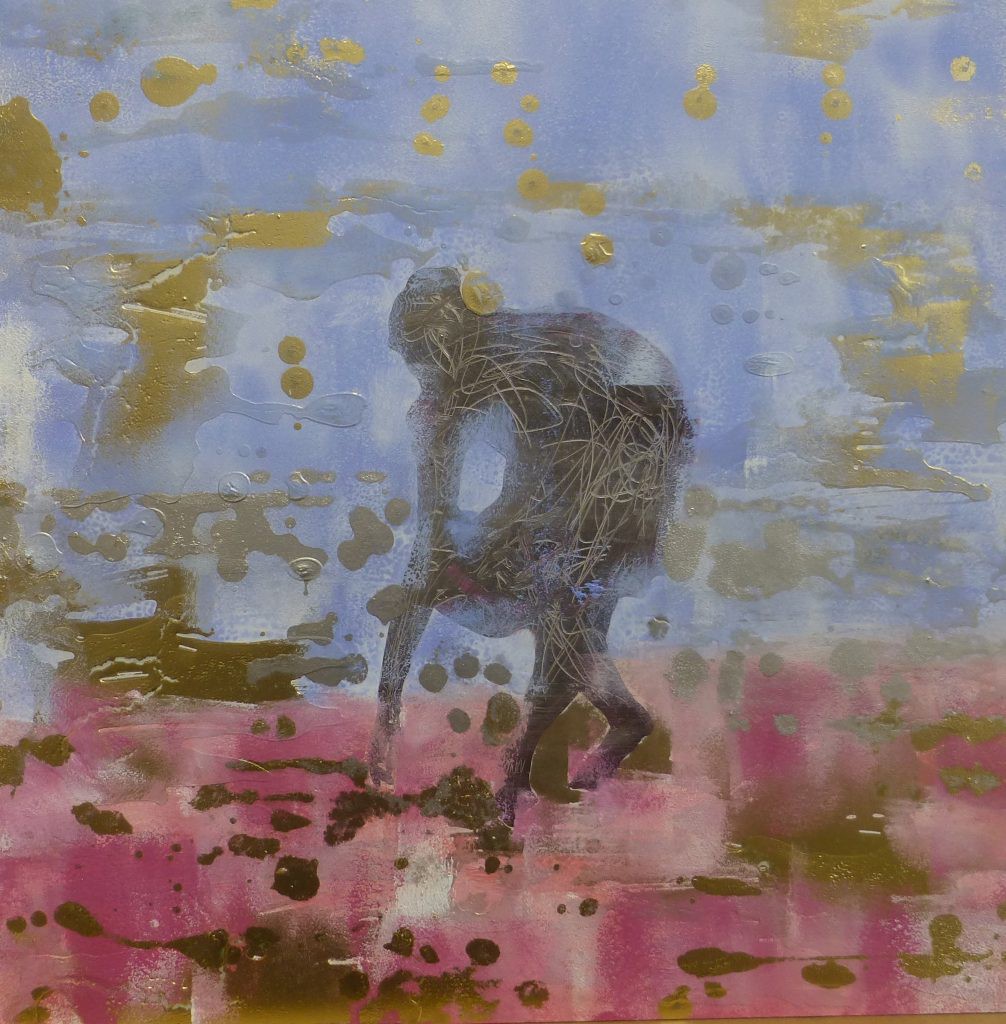 Victoria Threlfall travelled away from the popular Indian tourist places to capture the way of life of the unknown India. Threlfall says, "India will always be unknown to outsiders, in my paintings all I can do is to try and convey some of that mystery and the excitement I experience in a country where colour is a living presence, a way of life rather than an afterthought."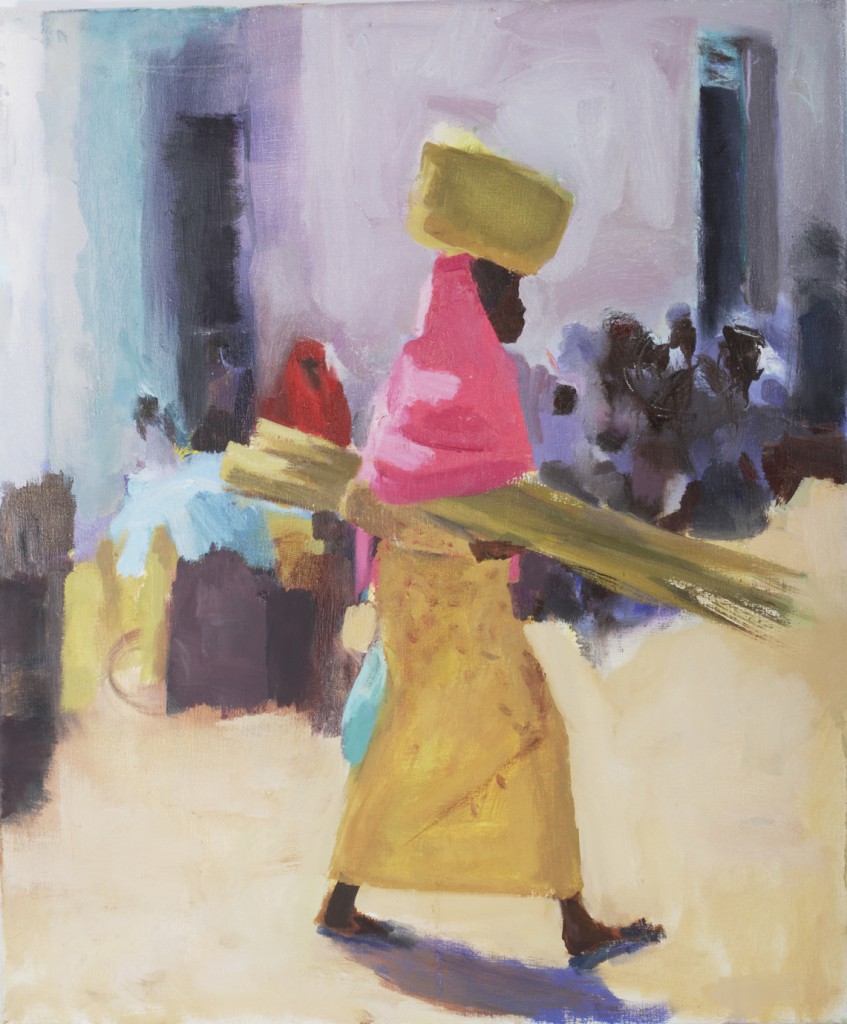 For more information about the Moncrieff-Bray Gallery Exhibition please visit there site.
Spring Rhythm is one of Sofas & Stuff's favourite fabrics. We upholster all of our products in Spring Rhythm have a look through our products here!