Welcome to our second edition of the Interior Design Advice series. Last week we looked at where to start when decorating your home, and this week we are looking at how to find your perfect furniture. When you get to this part of decorating you should know your colour scheme, what kind of furniture you want, and have created a floor plan and mood board to know roughly where you want to start. Picking furniture is more than walking into a showroom and deciding you like a sofa and buying it, you have to take things into consideration, such as the quality. You want this to be an investment piece, the furniture you buy now will last you for many years to come – if you get the quality right.
Before buying any furniture remember to take measurements of the room/space in the room where the furniture will sit. You don't want to buy a great a sofa or bed that's just too big for the room and dominates the space. By finding out the measurements you need this will save you time and possibly money! Another great thing to do before you buy any furniture is to stage your room. Follow your floor plan and line out painters tape or newspaper to get an on scale look of where the furniture would go, this will also help you when you take measurements.
Now you are set to go and do your furniture hunting! First thing is first pick your theme, are you going for a modern, contemporary style or more of a traditional style? Whichever theme you choose make sure it shows through your furniture. Sofas may be of many different styles and you don't know where to start, but the sofa experts at Sofas & Stuff can help you. From a traditional chesterfield-inspired sofa to a shabby-chic modern loose-fitted cover sofa, we really know our sofas (and stuff)!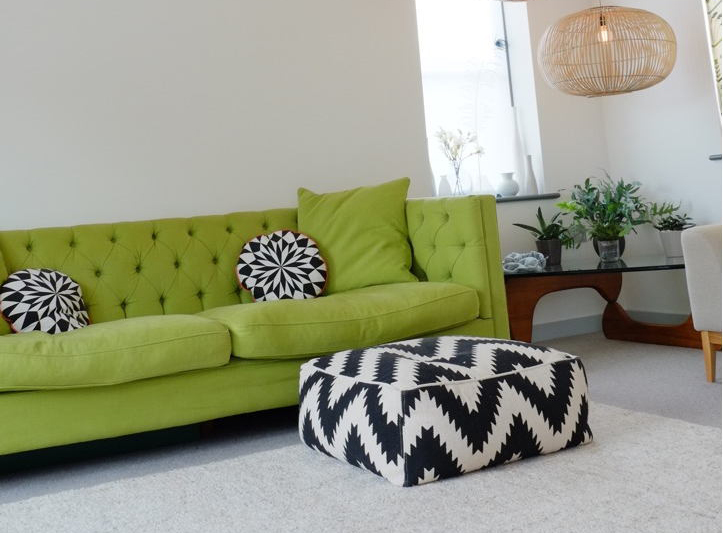 Choosing the Perfect Sofa Style:
Now it is time to choose your furniture. Choosing furniture can be extremely difficult as you need to have a feel for the room before knowing what you need in it. From your first steps of decorating you should have a theme in mind and a colour scheme, these will really help you when choosing your furniture. For example, there are so many different styles of sofas to choose from, and from so many different outlets. It can become a bit bewildering and confusing! But as sofa experts we really do know a lot about sofas… Heres the steps to finding the perfect sofa style.
Think about how the room will be used:
Think about how many people will use the room and in what way the room will be used as this will give an indication to how much seating is needed. The living room may be used as a family room, in that case a corner sofa would be a perfect fit for the room. Alternatively, the living room can be used to entertain guests frequently, in this case more seating will be needed, such as a large sofa, a few armchairs and ottomans dotted around the room that can be used as extra seating.
Decide the shape: 
The room size and functionality of the room will determine the shape of the sofa you purchase. At the beginning a floor plan was created, through this and the measurements of the room that you have taken, you will know the kind of size and style you like. You have also determined how the room will be used, so you will know how much seating you will need.
Choosing a style:
Nowadays there are so many different styles of sofas that it can be quite daunting when shopping for a sofa. Think about the theme that you have chosen for the room and have a look through the styles carefully. Remember by adding your own personal touch to a room it will add much more familiarity and character to it. Pick a sofa style that will fit in with the room, but that you also love!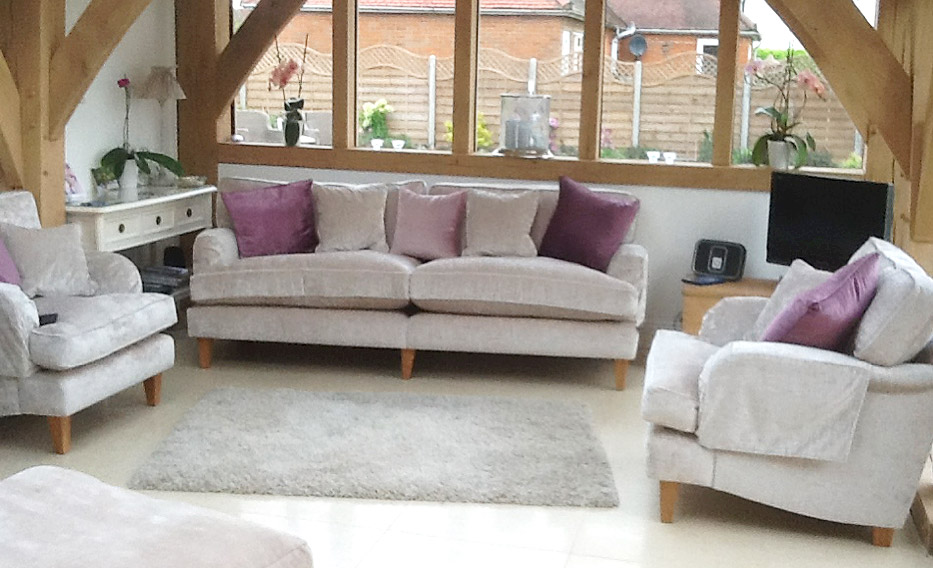 The next edition of the Interior Design Advice series will be all about fabric! Feeling inspired? Come have a look at our Facebook and Instagram!