If you are an avid reader of our blog you will know how much we love velvet sofas, well we love velvet fabric in general. What is not to love about a velvet sofa? Not only do they add a luxurious factor into a room, but they are incredibly comfortable! One of my personal favourites is a yellow crushed velvet sofa, because of the uneven and slightly wrinkled surface of the fabric it brings a quirky characteristic to the sofa, and I have just love yellow sofas! Let me show you why yellow crushed velvet sofas are the must have of 2016.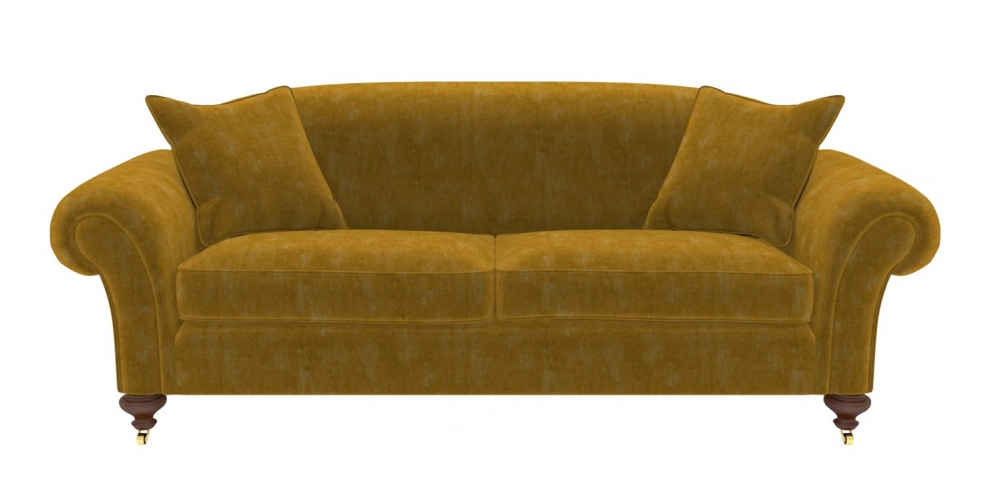 Our Matlock large sofa in Rockall Gold Crushed Velvet looks stunning! Pair this sofa up with some pastel colours on your walls and you have a living room that is completely on trend with S/S 16 interior trends! This fabric is available on our website to cover your favourite sofa style in! Although we have many more yellow crushed velvet fabrics available in our showrooms, if you find your closest showroom and give us a call or come in and have a chat with one of our sofa experts to get the sofa you want.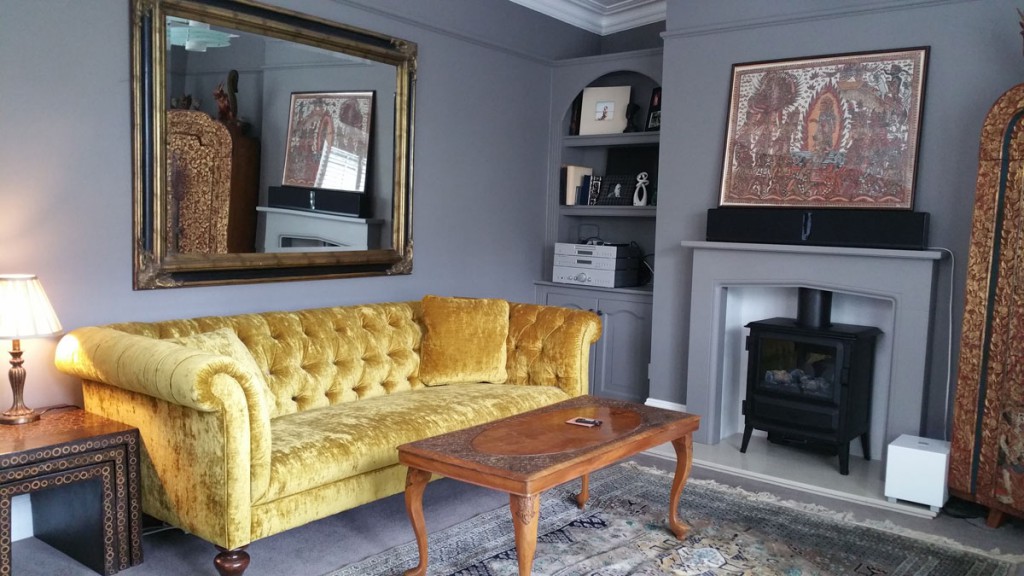 Above is our large Camden Sofa in J Brown Moderna Brass that one very happy customer sent in to us. This is the perfect example of how a yellow crushed velvet sofa can be the feature that is needed to bring the room together. The thing that we love about yellow crushed velvet sofas is that they are can turn a room from being dull to being exciting whilst also inviting!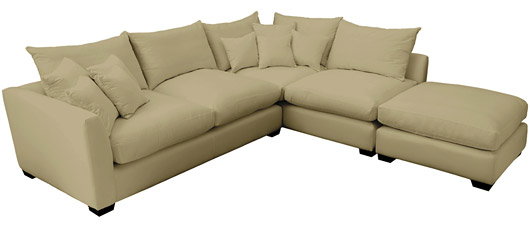 Yellow crushed velvet sofas don't have to be the most eye-catching feature of a room, you can go for a lighter yellow and use the other features in the room to do the talking. Our Hambledon fitted Corner Sofa in Fitzroy House Faux Crushed Velvet Wheat is the perfect example of how a yellow crushed velvet sofa can be neutral.