'Shabby Chic Sofas' was a look very popular in the 80s and 90s and involved largeish sofas with very loose, removable washable covers, very often in off-white or neutral shades of cotton, linen or linen mix . They tended to be sort of crumpled-looking, and these sofas were usually covered in some sort of washable cotton damask or strongly striped deep-dye fabric that would fade when washed, so that they always looked attractive but 'lived-in'. Hence 'shabby+chic'.
Even the very few loose covered sofas we see around now (e.g. the Lanhydrock from Sofas & Stuff) have much tighter and more fitted covers, giving them a more upholstered look that could not be described as shabby chic sofas.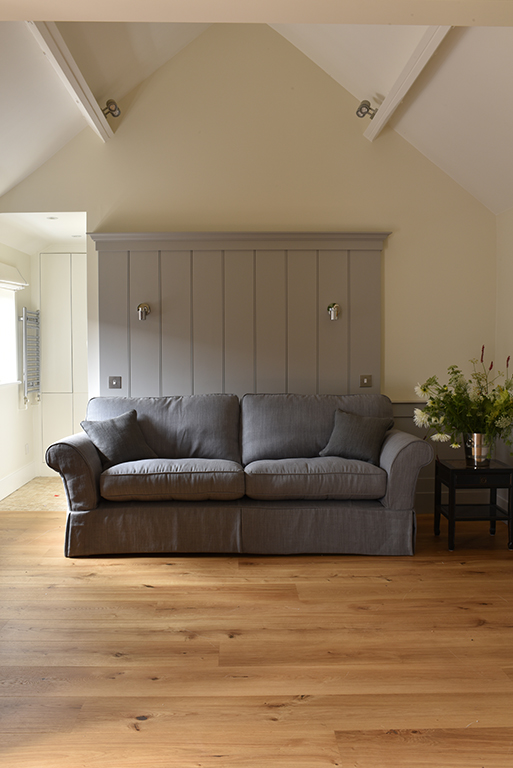 For the real 'shabby chic' look you need to find a vintage sofa or cover your sofa with throws, or better still, order some fabric, get out your sewing machine and put together the cover just as loose as you like it. In fact, make two or even three versions: one on, one off and one in the wash…'shabby' doesn't have to mean grubby!
This blog post was written by Maud Kirkpatrick