Classic Liberty Fabrics are a work of art in our opinion and we love nothing more than pairing them with our British made sofas for a match made in fabric sofa heaven!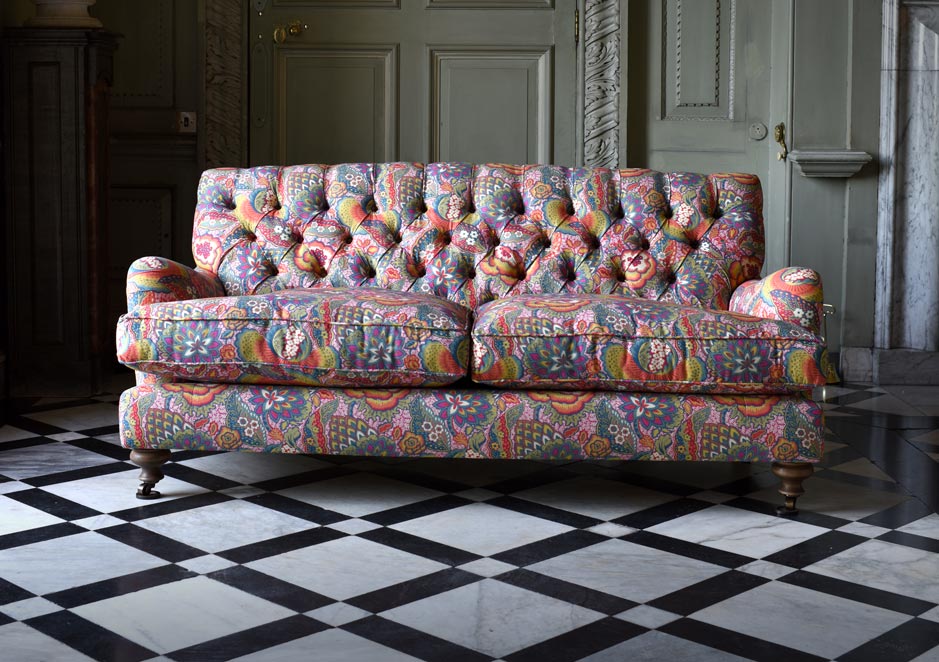 If you're looking to cover a fabric bed, sofa, chair or footstool, Liberty Fabrics could be your one stop shop for vibrant prints. We can help you find something to match existing patterns or add an injection of colour to compliment a more neutral colour scheme.
From the fresh and fun Fresco fabric, shown on our Domino bed above, to the rich and opulent feel of Garden Onyx, just below on our Ditchling chair, the Liberty collections are quite simply a treasure trove of delights for those into interiors. The Liberty fabric collections cover a wide colour pallet, with prints on both linens and velvets. Velvets will certainly accentuate the vibrancy of the colours, giving a rather stately home feel, whereas the linens have a classic, softer feel to them.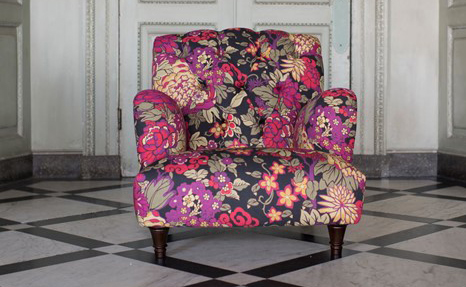 Our showrooms are packed full of Liberty goodies so please do pop in for a floral fix or order some super duper free fabric samples online for delivery straight to you door.