The wingback armchair is a traditional British classic which has evolved to exaggerate its unique qualities. The most obvious difference between a wingback and a lesser armchair is that the 'wings' protrude either side of one's head to prevent it from lolling about out of control when one nods off.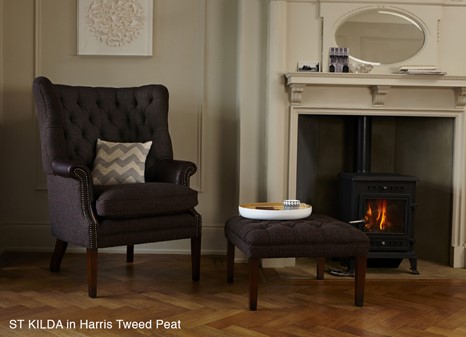 The St. Kilda wingback chair features an exaggerated wing, with a deep-buttoned back that looks splendid in tweeds, and hardwearing leather upholstered arms. A rather brilliant idea.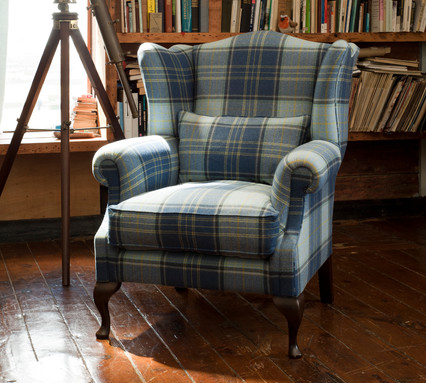 The Lockton is an updated take on an 18th century winged chair shape with firmly sculpted and padded back, and looks best tightly upholstered in a beautifully coloured, subtle linen.
The other great virtue of a winged chair is the wind- and-sound-proofing it provides: no cold necks or ears, however draughty your house. The only drawback with the wingback is that once ensconced, one could be difficult to rouse from a fireside snooze.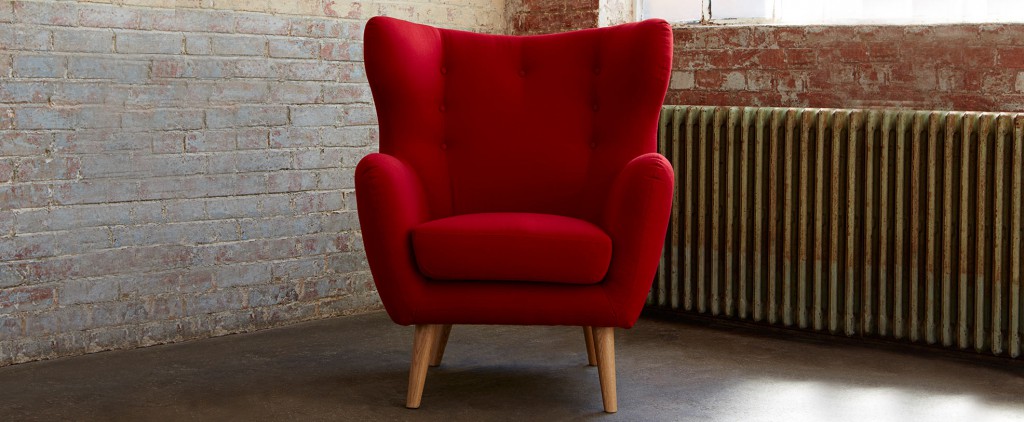 A bit of a hybrid, the Limehouse winged armchair is a vibrant mix of trad and modern shapes, a well-tailored hug of a chair which will brighten any boring corner. Smart AND comfortable, Limehouse looks best in a scorching red.
So furnish yourselves with a couple of sturdy winged armchairs in a toothsome British tweed, wool or linen, and your evening ritual will never feel the same again. Hide behind the papers or sip at a single malt to your heart's content and ignore the ratting world.