Book club is here again for another monthly instalment and we are sure that you will be ready for another treasure from the Sofas and Stuff bookshelf. Last month we reviewed the thoroughly addictive read, The Hunger Games and we just know that you will have managed to take in the whole trilogy by now if you loved it as much as we did!
This time we are to bring you another compulsive read, The Hundred-Year-Old-Man Who Climbed Out of the Window and Disappeared.  Set in Sweden, the book tells the story of Allan Karlsson, who is about to celebrate his one-hundredth birthday with everyone in the local village.  As the party creeps ever closer, Allan finds himself sneaking out of the window of his room in the town's nursing home and off into an adventure like no other….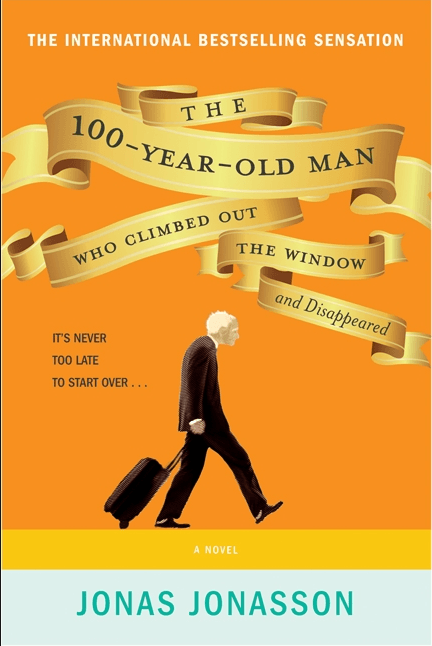 As we get to know Allan, we begin to realise that his seemingly crazy actions are a pretty normal occurrence within his previous one-hundred years with the story taking you through his life to date, including his assistance in making atomic bombs for US presidents, his association with Russian mobs and his involvement in many more major events in history.
Jonas Jonasson breaks the current trend of the authors coming out of Sweden by creating an extremely funny and heart-warming story. The book is captivating and enchanting, creating a true escape from reality and would be enjoyed by a wide age range. The characters are wonderfully humorous and engaging which helps to make this an absolute page-turner.
Not only is this a beautifully fun read (We can almost certainly see a big blockbuster movie coming out soon!) but it doubles up as a fantastic walk through of historical events seen from many different perspectives that we guarantee you will not have heard before and written to show the explosive antics and series of events which bring us up to the present day. The book never has a dull moment with the plot becoming more and more outrageous and unbelievable as you turn each page but we promise, you will read each and every word with a smile on your face.
We can't wait to hear your thoughts on The Hundred-Year-Old Man if you have read it or if not, grab a copy from any good bookstore, just remember, you are never too old for an adventure!
Here at Sofas and Stuff, we would love to hear of any books that you would like us to review or any suggestions of your favourite books would be warmly welcomed. Why not send us a Tweet or pop a message on our Facebook wall and we will make a little space on the bookshelf!