The conservatory, a second living room, an area to relax and daydream your days away and what better way to do it than on your own perfect conservatory furniture?
I enjoy drawing in my conservatory; I can look over the garden in the spring and summer and just watch it come to life, with bold and beautiful colours illuminating the garden in the form of different flowers. The colours make my creative side come out and I end up drawing for hours. However, I find it hard to believe I would be able to do this if I wasn't truly comfortable and relaxed, and what better way to make anyone feel completely at home than a perfectly furnished room? Let's have a look at Sofas & Stuff's recommendations for the perfect conservatory furniture!
The Holmfirth is one the most fabulous style's of sofa to fit perfectly in your conservatory. This sofa by Sofas & Stuff is designed by you! The designs are made from any fabric in the world to suit your particular desire! You have so many to choose from, but for the conservatory we suggest you go for something to bring out the beautiful colours of the summer, even in the winter! The fabric we think is absolutely stunning for a conservatory is the Rosehip Linen Mix! This fabric is extremely eye catching and brings the life back to any room in need of a little TLC.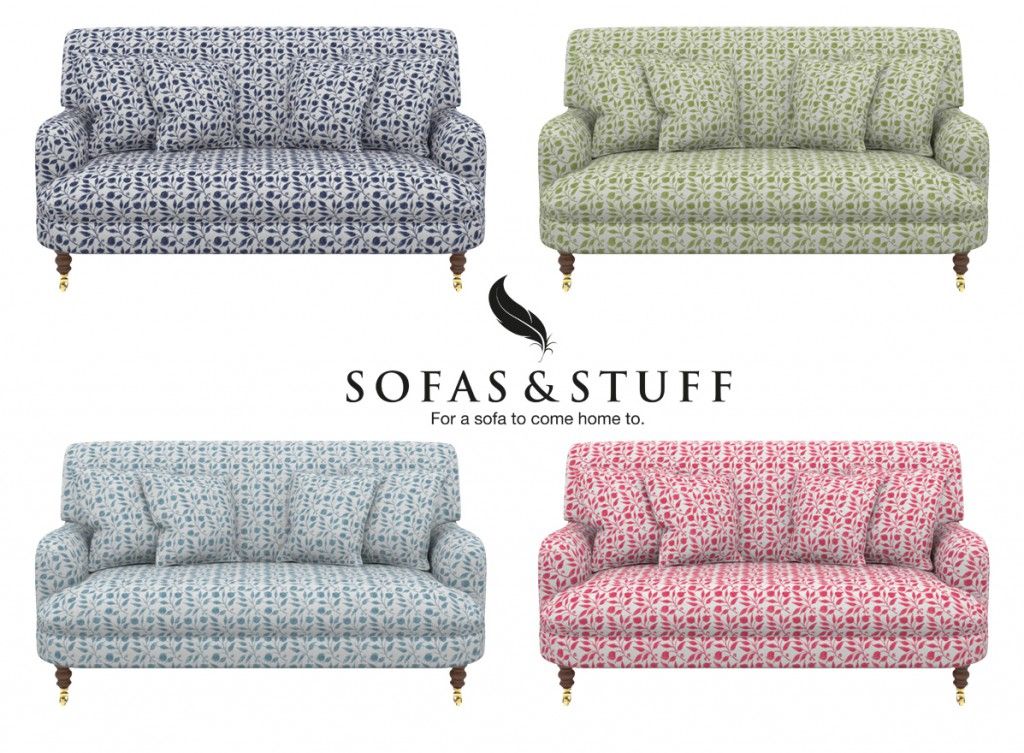 For the ultimate comfort in any conservatory you need another place to sit! Our Petworth armchair gives you the comfort and space to be able to share your gorgeous conservatory with family and friends. By adding a bench stool you can literally put your feet up and relax! We matched together the Holmfirth sofa in Rosehip Mineral Blue, the Petworth armchair in Viking Duck Egg and the large Petworth bench stool in Biscay washable cotton Duck Egg. We think this combination is the perfect style for the conservatory, using the mixture of pattern versus plain fabrics it really is eye catching and beautiful. Match this up with a small wooden coffee table, white fur rug and some blue and white accessories and you have the prize for most perfect conservatory furniture.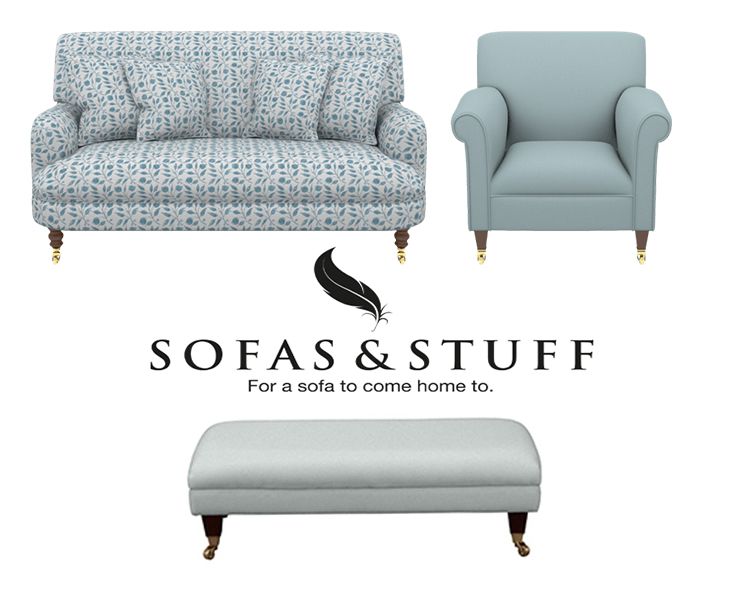 What do you think of our ideal conservatory furniture?
Why not have a look at our Pinterest and Instagram to get some more inspiration for your home? Or leave us a comment on our Facebook page or Twitter. We love to hear from our customers all the time, and are happy to answer any questions and help you with your furniture hunting!
Come visit one of our showrooms or visit our website to find out more!