Whether it's been because of tighter purse strings, we're not sure, but in recent years there has been a trend towards reusing and recycling old materials to create something new and different. It's a whole new genre of furniture, commonly referred to as repurposed.
It's a green and innovative way to reduce the amount of waste we produce – and above all you can create some wonderful items.
We've picked a few of our favourite examples of objects and materials given a new lease of life, born again as a new piece of furniture.
Library Information Desk
This reception desk at the Delft University of Technology in the Netherlands is made, rather aptly, from old books. The books are stacked together in similar thickness to make sure it balances and a sheet of reinforced glass is laid on top.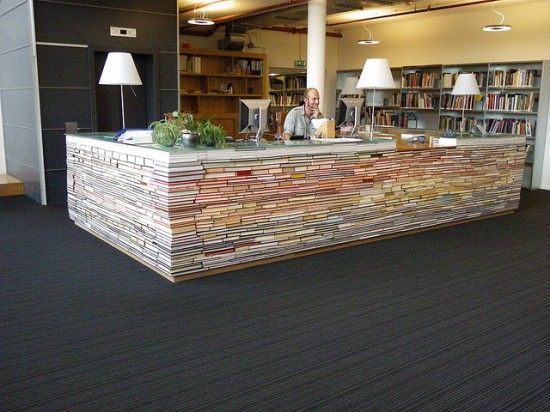 Old Bathtub Chaise
Ever since one appeared in Breakfast at Tiffany's in 1961, people have wanted to repurpose an old bathtub as a sofa for themselves. This woman has made her own and doesn't it look beautiful!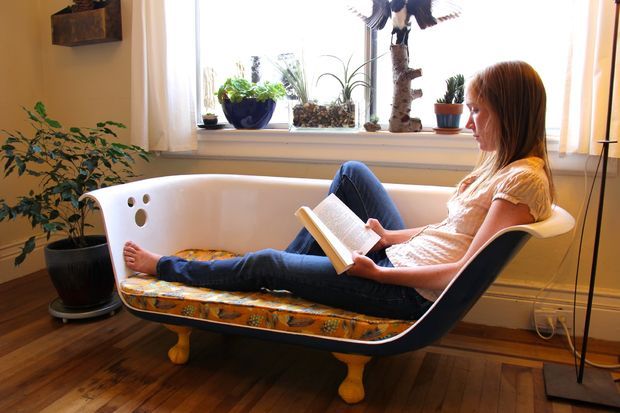 Door As A Standing Mirror
Mirror, mirror, on the floor, who's been repurposed from a door… Either using an old mirrored wardrobe door or by adding a mirrored surface to one, this is a great idea. Come to think of it, my Gran used to do this. I would think she called it thrifty rather than shabby chic though!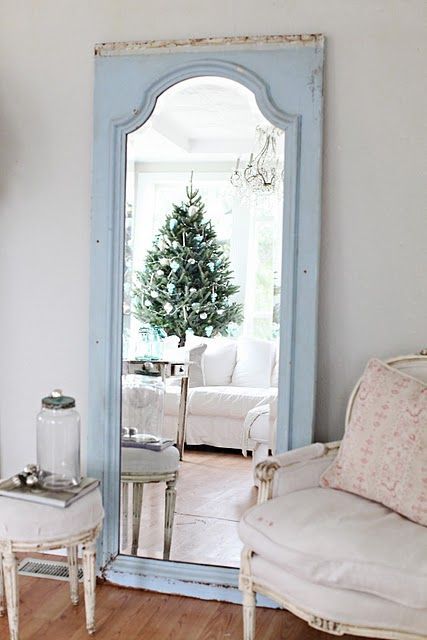 Bicycle Bathroom
Now this one does seem a little bonkers. You'd have to be a big fan of bikes to get this in your house, but we must admit – it does have something special about it. Make sure the chain isn't still oily though.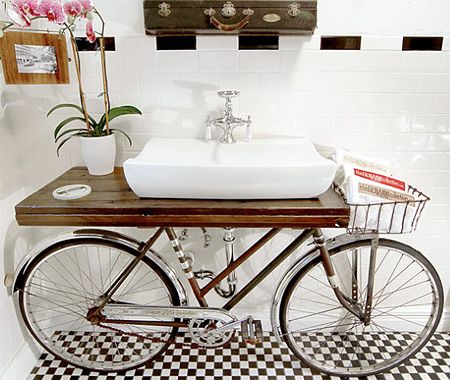 Filing and Cataloguing Cabinets
There's a good chance that at some point in their lives this cabinets have been used to hide away a sneaky bottle or two anyway, but this isn't shying away from the fact by turning the fabulous old filing systems into a 1930s detective agency style drinks cabinet. Chin-chin.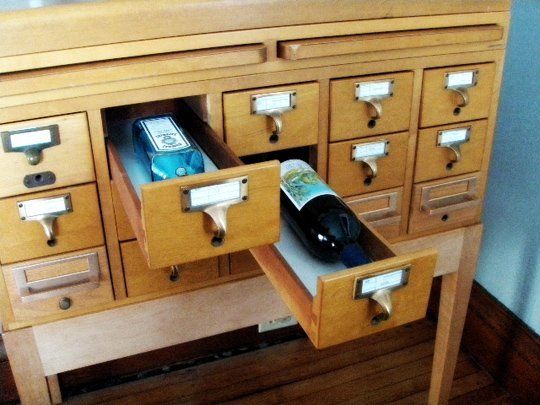 Pack Up Your Troubles
Suitcase seem to be one of the most chameleon-like objects when it comes to repurposing. There are examples here of chairs and stools, cat beds and bedside tables. We like this idea of sticking a mirror on the top and screwing it to the wall. Hey presto! A medicine cabinet!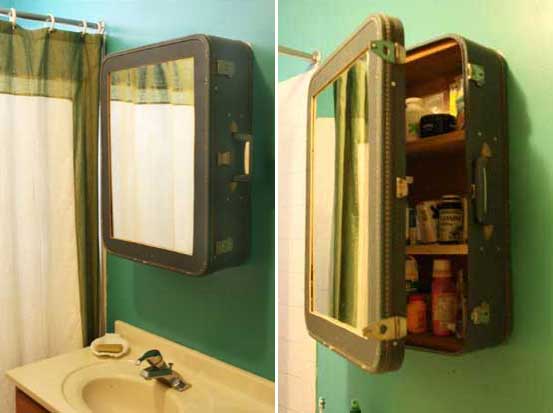 Both Barrels
This coffee table had a previous life as a whisky barrel, or half of one at least. Perfect for sitting round and having a few drams in the evening. Or at least a wee drop in your coffee.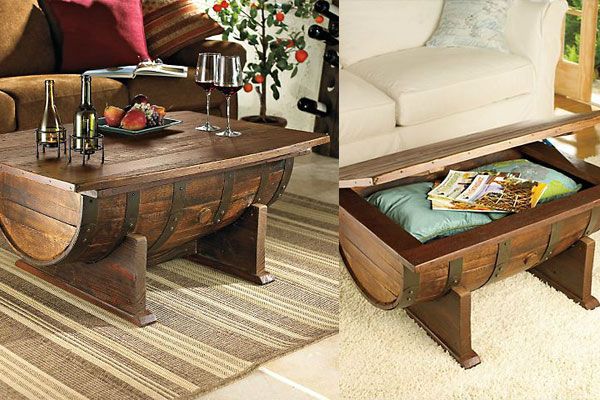 Which one's your favourite? And do you think you'd be able to make one?! Post a pic on our  Facebook wall or  tag us in a Tweet if you've repurposed any furniture yourselves!