It's Pinspiration time again! We've already melted over amazing mason jars and this time we're fully embracing those summer vibes with a picnic-fuelled edition of Pinspiration. Read on for visual treats that will have you packing your snacks in next to no time!
Picnic for Two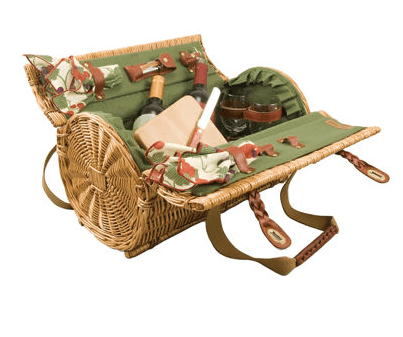 Why waste time packing everything up when with a ready-made picnic set like this, all you need to do is grab and go? The leather and wicker combination gives this lovely handcrafted basket a casual feel and it really does have all the utensils you might need for a romantic wine-and-cheese picnic for two!
Kissing Stag Picnic Blanket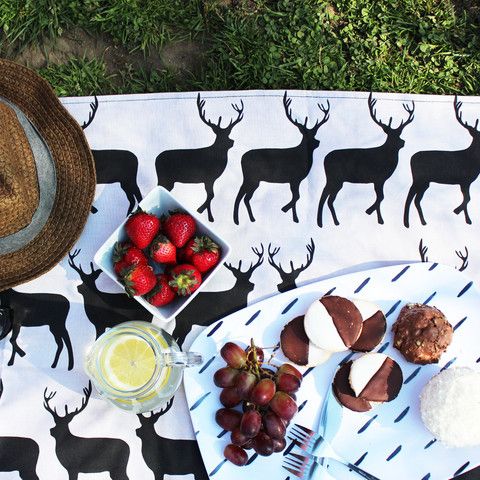 There's something undeniably wonderful about the classic gingham or tartan picnic blanket, but for those brave enough to break with tradition we adore this kissing stag picnic blanket by Anorak. It comes with handles (handy!) so it's easy to roll up and carry around. Definitely a conversation starter as well as being the perfect place to lounge.
Perfect Plastic Plates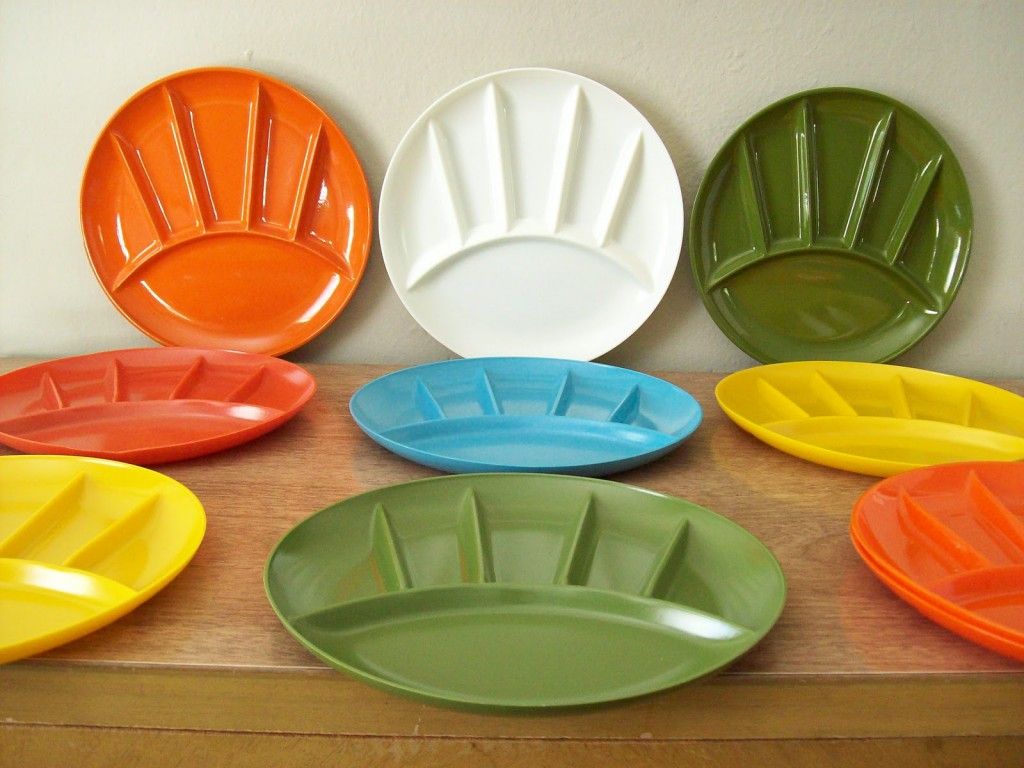 Melamine doesn't need to mean boring white plastic – we've raved before about our love for the 70s-inspired colour palettes and these plates are no exception. Good for both child-friendly and adult-only picnics, we love that the plates have different sections so you can try a little nibble of all of the different things you fancy!
Forest Picnic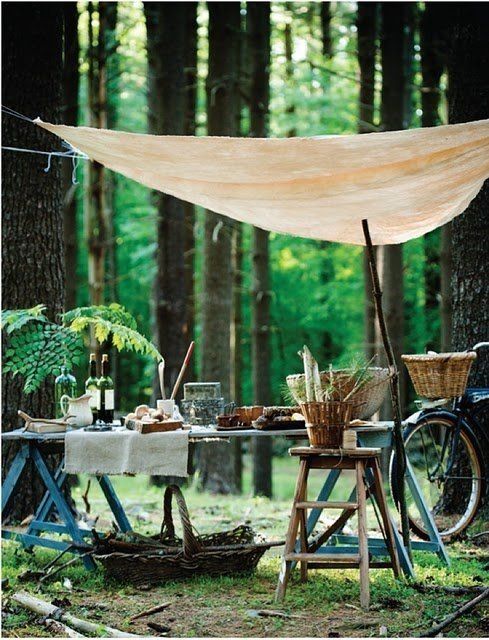 Next time you plan your picnic, think rustic and head into the words with this photo for inspiration. Smart picnickers pack a tarp to hang overhead to protect from unexpected showers and falling leaves, and note how they've gathered twigs and branches to use as table decorations.
Tasty Picnic Treats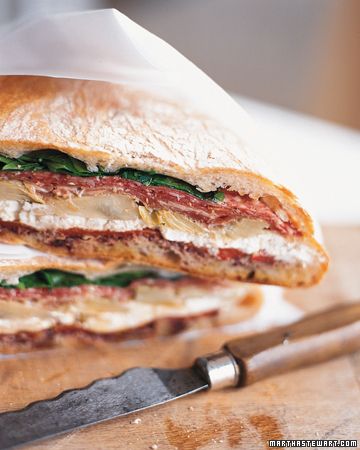 We couldn't leave this post without sharing at least one idea for tasty picnic food. It was tough to choose but in the end we went with a creative idea from a kitchen classic. A whole loaf turned into a pressed sandwich is a great solution for a big picnic. We can't wait to try this one ourselves next time we venture out!
That's it for this edition of Pinspiration – we're off to plan our next picnic! We hope you enjoyed reading this post. If you did, you can always join us on Pinterest for stacks more inspiring homes and interiors content with a little bit of outdoor goodness thrown in for good measure. And don't forget, we're on Facebook and Twitter too! We'd love to hear about your picnic adventures!