Phew, we don't know about you but we are all feeling pretty worn out after the chaos of Christmas but with all of that mayhem, inevitably comes the big slump into the January blues. Never fear though, Sofas and Stuff are on hand to cheer you up with some tips and tricks to making a super snugly and lusciously luxurious new sofa or bed to kick off the new year with style! That, combined with the launch of our new blog feature, 'Fabric in Focus' will have you sitting comfortably in no time at all and waving bye-bye to the blues.
So where to begin with so many fabulous fabrics at our fingertips? Why not with the ultimate in luxury and style; a sumptuous velvet. Here at Sofas and Stuff, we feel that velvet gets a bit of a bad rep. We think this is a little unfair and so we popped our thinking caps on (Particularly those clever clogs over in our Parsons Green showroom) and came up with a list of pros and cons for a velvet sofa. We even put some samples through their paces so we know exactly what to recommend to fulfil all of your velvety dreams!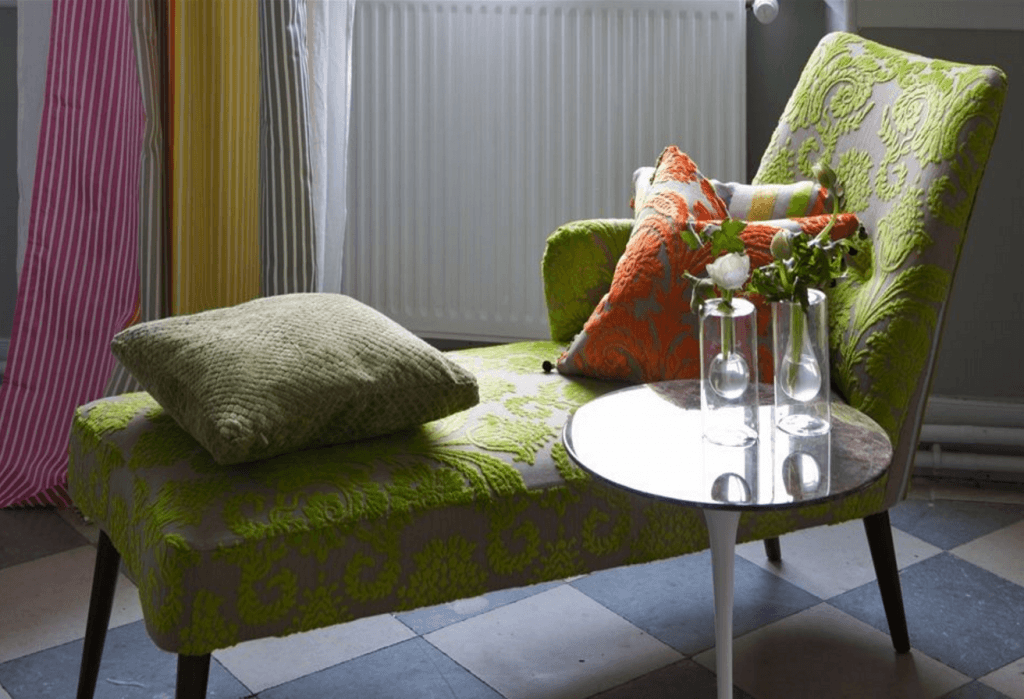 Not that we are shallow or anything but let's begin by telling you bit about the different looks of velvets. There is a huge range of colours and textures out there from our new favourites, a crushed velvet from J. Brown through a selection of cotton velvets, soft chenille and into the realms of the highly patterned Designers Guild 'Trasimeno' collection. And oh, the depth of colours are simply stunning when applied to velvets. This is one fabric that is sure to impress! A beautiful, button backed sofa will show colours off to the max as the light will reflect differently on the folds and creases, creating a simple yet striking pairing.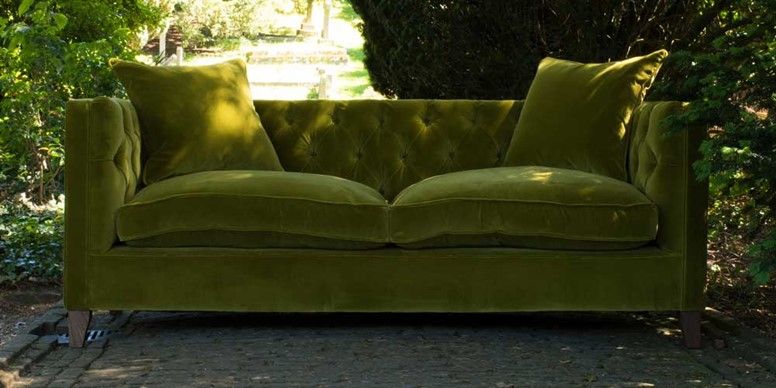 The fabric experts, here at Sofas and Stuff know that looks aren't everything and that however your lovely your new sofa looks, you want it to be able to stand the test of time. Whether it will be put through it's paces with sticky little fingers or the odd bottle of wine, or you want it to be able to withstand general wear and tear, there is the right velvet out there for everyone and we are here to help! A little known fact about velvet is that it can be made of any material. The term velvet simply relates to the pile and the techniques used to weave it. Therefore, a crushed velvet with a high synthetic mix will prove to be an invaluable choice for a busy family home.
And last but not least, our final piece of advice for you… A good quality velvet will age as well as a lovely leather. We think that the more worn and creased it gets, the better it looks. Think of those stately homes that sport a selection of battered old velvet chairs, an example of how timeless this fabric can be.
We hope you have found our latest blog feature to be as much of an education as we have. We would love to see your uses of velvets so please pop a picture onto our Facebook wall or send us a Tweet with your own magical combos!